If you are an hvac company or appliance repair business owner who is serious about targeting local consumers and boosting your search visibility, then you will need to take some time to optimize your listing in Google My Business.
In recent years, Google has made a lot of changes to the Google My Business system, so much so that it's quite easy for businesses to miss updates, and they may not be using their profile on the service as effectively as they could be.
While performing a full audit of Google My Business is a good idea, you can make a few simple checks that could improve your listing quite effectively. Here are a few that will help you to get started. But before we delve into that, let's consider why it's so important to have a good profile on Google My Business.
Why an Optimized Google My Business Profile is a Must-Have For Your AC Repair Company Or Appliance Repair Business

To put it simply, every business like your ac repair or appliance repair service company should have a listing on Google My Business. The profile offers a wealth of information to Google, and to local consumers, and offers a rich presence as well. The details that you provide in your heating and cooling business or appliance repair business profile are used in a number of different ways. Google uses that information to populate the knowledge panel at the right of the search results, for example, and also fills out the local pack with information from that profile, as well as providing voice search results, and app search results that pull from those profiles.
It's free to set up a Google My Business listing, and once it's done you can optimize your listing and improve your local search presence with it too.
The key steps for optimizing your profile are simple. Make sure that Google knows everything that it needs to in order to accurately list the business in the right place, at the right time in the local pack and on Google Maps. Make sure that the information is complete, accurate, and compelling enough to impress upon potential customers that you are the best choice for meeting their needs for air conditioning repair or appliance repair service, as stated in the search form.
Google My Business signals are weighted heavily for local search, and the influence of them is growing year on year. They are one of the most important factors for local search, and the businesses that optimize GMB profile may well be in a stronger than average position for growing their local search audience.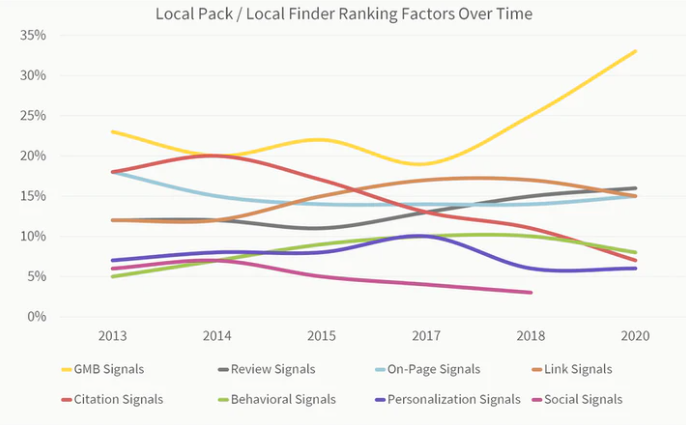 Optimizing Your Google My Business Profile For Heating And Cooling Company Or Appliance Repair Company
How to Optimize Google My Business Listing For Air Conditioning Repair Or Appliance Repair Service Business
Step 1: Ensure Your Key Information is Accurate
The simplest thing you can do is make sure that your Name, Address and Phone Number (NAP)are correct, up to date, and match the details given in other local business citations. Having other citations is helpful for improving business discovery, and will feed Google the information that it needs to rank your air conditioner repair company or appliance repair business. If your NAP details are not up to date, then that could make it much harder for people to find you.
Google My Business signals are number one in the Search Rankings Factors according to a Moz study, and on-page signals such as NAP details rank in the top five. So, log in to your Google My Business dashboard, and click 'Info' on the left-hand side to check that all your information is correct.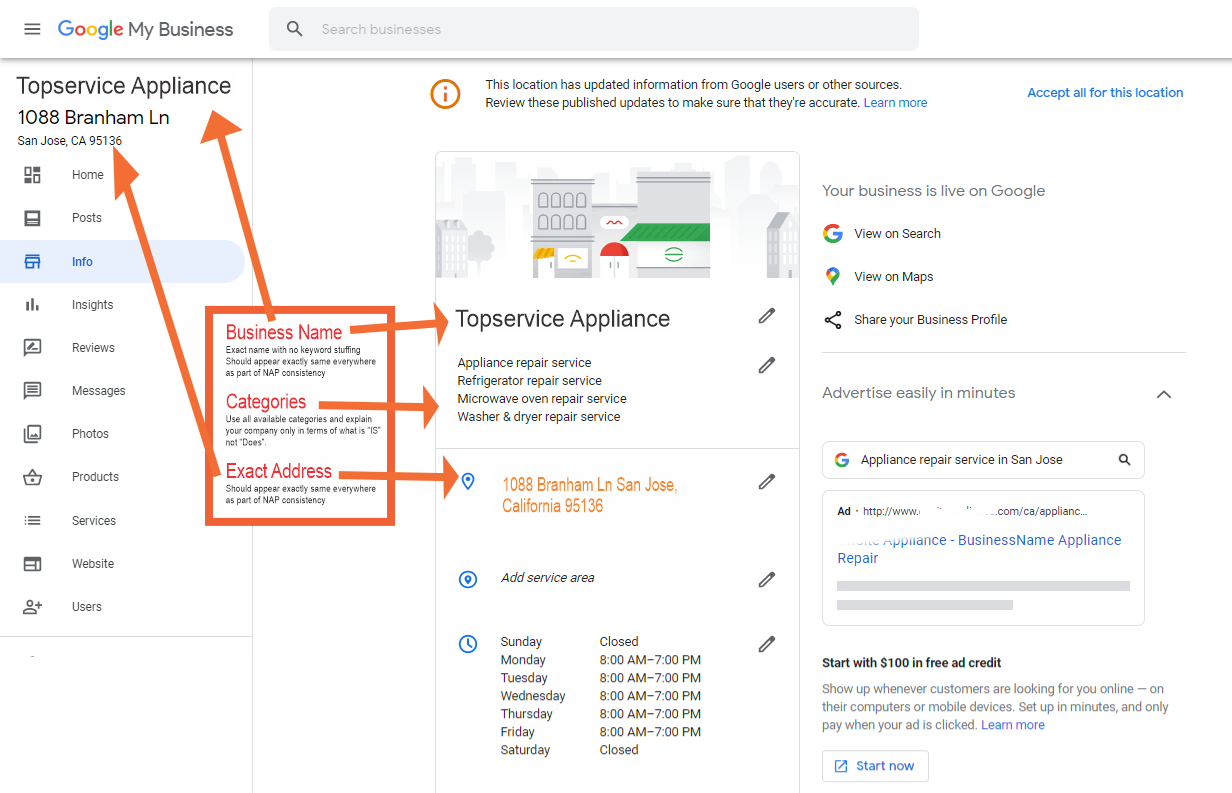 Step 2: Claim a Short Name for Your HVAC Business Or Appliance Repair Company

At the time of writing (July 2019), the short name system was having some issues and a bug was causing Google reviews to vanish when a business claimed a short name. If you have lots of positive reviews on your page then it may not be a good idea to claim a name until that issue was fixed.
When you verify you Google My Business account, however, assuming that the GMB short name bug is fixed, then it is a good idea to claim a short name. This is a name that is easy to type and that people would use to find your business. If you have multiple locations, you can claim a short URL for each but should add the location to it as well. So for the ac repair company or appliance repair business that you run, you might say "acrepairmainstreetnewyork" or "appliancerepairmainstreetnewyork", and "acrepairbeachstreetflorida" or "appliancerepairbeachstreetflorida". Yes, these names aren't exactly easy to remember but they will get the job done for a multi-location business.
Think carefully before you commit to a short name. They are easy to claim, with the option to select a name being listed under 'Info' on the left-hand side of the screen. You can have any unique, relevant name up to 32 characters in length. Note, however, that you are limited to being able to change your name only three times per year. This should be more than enough for most people, but it does mean that you should be reasonably confident that you will be happy with the name before you select it. For SEO purposes, changing the short business name on a regular basis is less than ideal.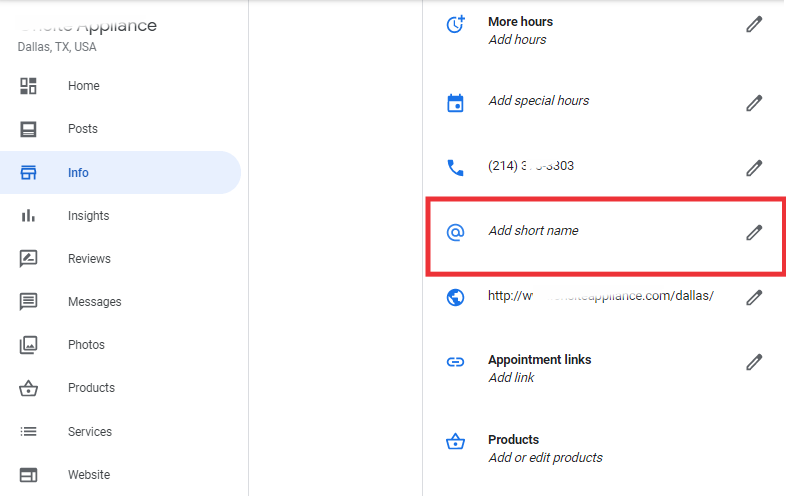 Step 3: Write A Detailed But Snappy Business Promotion For Your Air Conditioner Repair Or Appliance Repair Company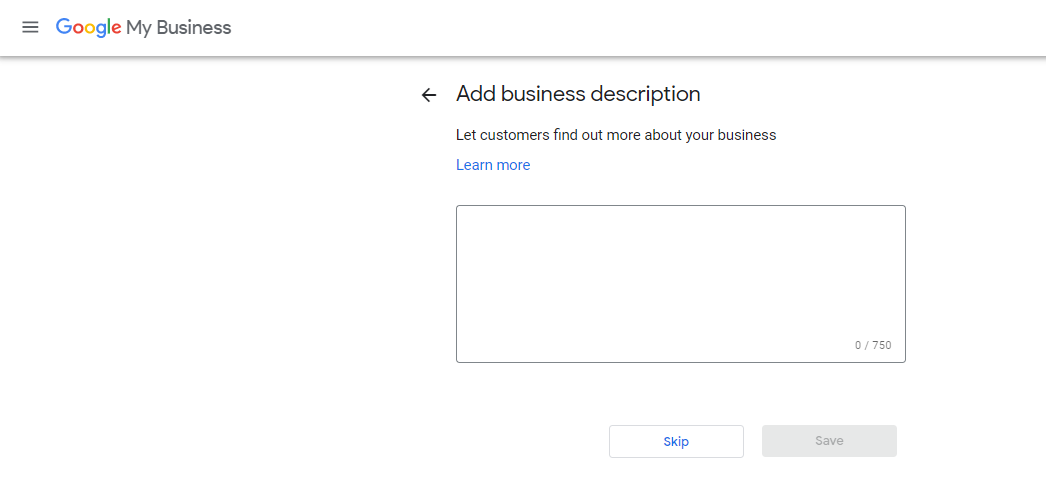 You have the option of adding and optimizing a description to your GMB profile, and you have space for 750 characters. This should be enough to ensure that you can draw your customers in. Make your profile description authentic, but not sales focused. Do not reference promotions or sales. Google's own guidelines forbid business owners from putting promotional content or links in the description section. You are, however, allowed to add your phone number and/or an email address.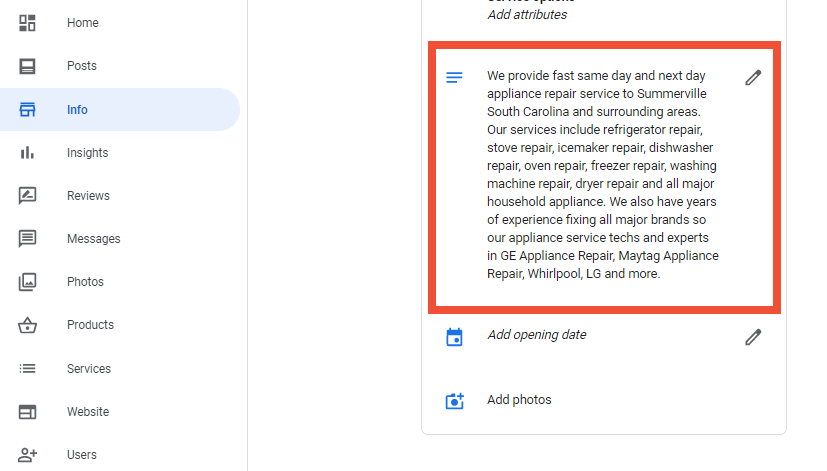 You can change the description if necessary, but it may take a few days for changes to be approved by Google's QA team. You should aim to follow the guidelines for optimized content each time you draft a description. Pick one or two keywords, and use those to build out a description, ensuring that the search phrase that you want to include is shown early in the text. Remember that the goal of Google My Business is to optimize for local search, so the location you are targeting should be one of the keywords that you include.
When you are happy with your description, you can add it to your profile by selecting the Info tab and scrolling to the bottom. Copy and paste the text (text only, no HTML) into the 'Add business description' field. If, after the text is live for a while you feel that it is not performing properly, you can go back and change it as many times as needed until you hit upon something that works.
Step 4: Select the Best Category and Sub-Category for Your HVAC Company Or Appliance Repair Business
The category that your hvac company or appliance repair business is listed under for Google My Business is an important part of ensuring that it ranks well in local listings. The categories you select give Google an idea of which searches your business might be a match for.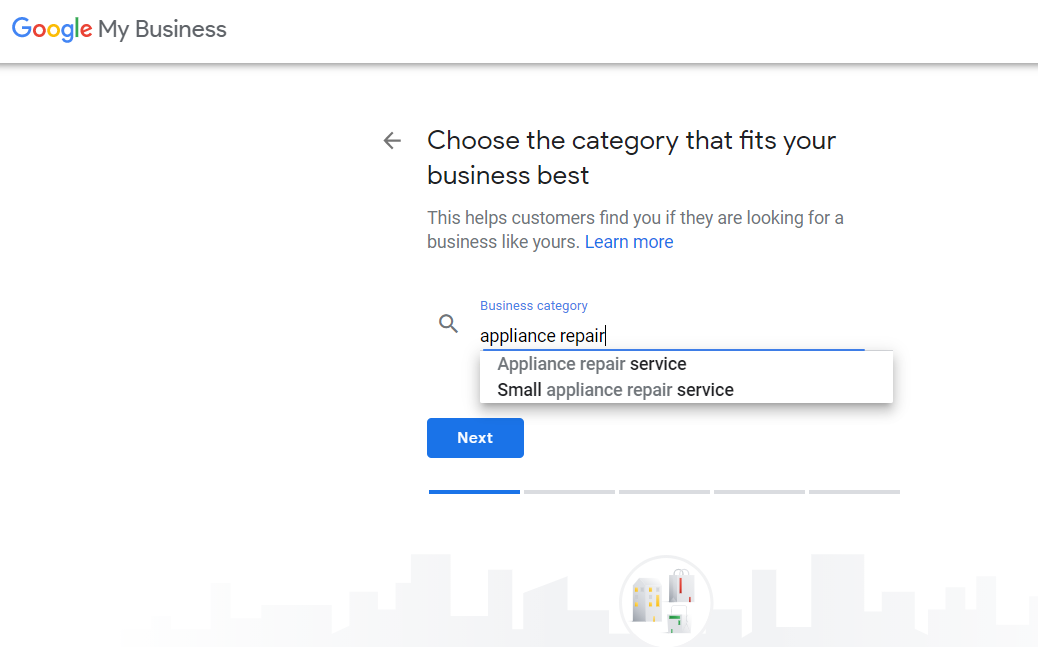 The latest Moz Search Ranking Factors study found that category and sub-category help a lot with strong local rankings, and "Proper GMB category associations" is in the top 50 most important local pack ranking factors. When the GMB primary category matches one of the broader categories of a search category then this is something that carries a lot of weight, being ranked in the to 8 on the list.
A good secondary category is also important if you are trying to consider how to optimize Google My Business listings, providing additional information for local consumers, and also for Google itself. The secondary categories are useful for outlining what sort of additional services you offer through your heating and cooling business or appliance repair company.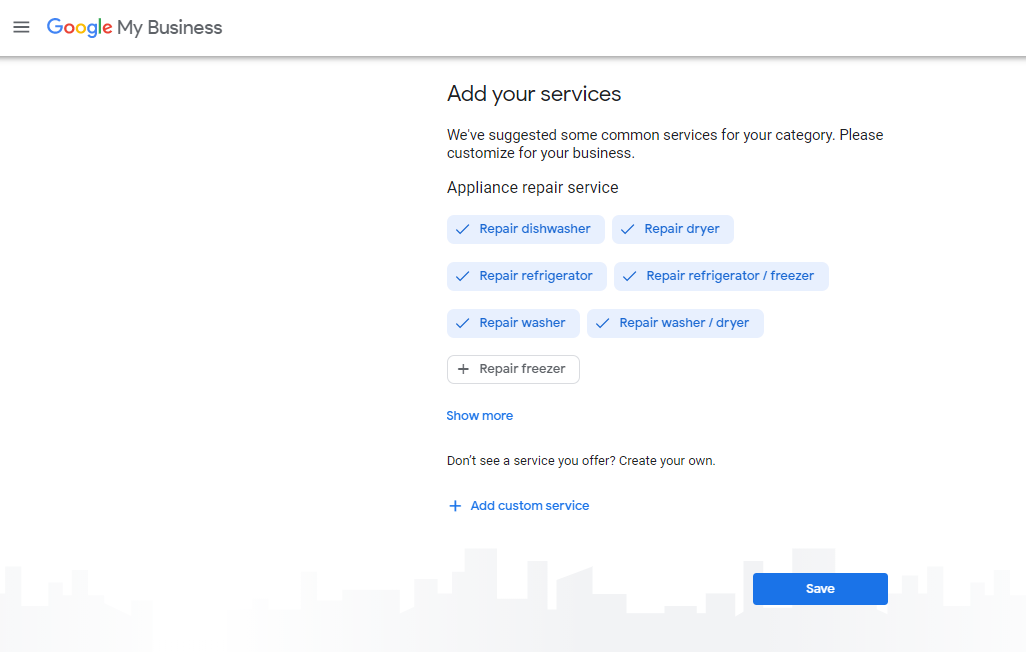 Selecting a category is easy. Just click on 'Info' in the Google My Business admin panel, and click the edit icon (which is shaped like a pencil) under the name of your business.
Step 5: Upload Good Quality Photos For AC Repair Or Appliance Repair Service

Pictures are incredibly useful for optimizing your Google My Business listing. We have already looked at the importance of images when it comes to improving search results and search click through rates. Good quality images in local search results can help to capture the attention of prospective customers and mean that content is more likely to be viewed, and shared.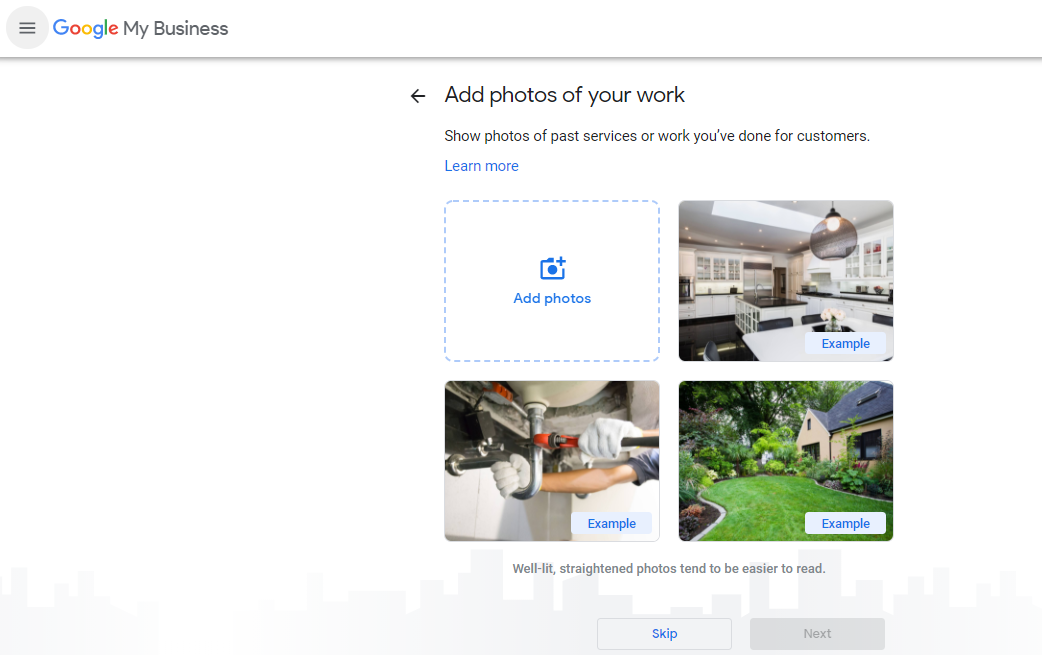 You have a lot to play with when it comes to Google My Business and images, so take advantage. Your hvac or appliance repair business may not have a repair shop if it serves customers onsite at their homes or business locations, but you can make sure to capture a lot of images and videos of your staff and especially service technicians at work and their service trucks. You can find out how many images the average air conditioning repair business or appliance repair business has by using the Google My Business Insights Study option.
According to Google, It is a good idea to upload:
– Three exterior shots of your business, showing it from different directions, and at different times of day to help people find the venue.
– At least three images of the interior of the business, to show the atmosphere, decor, and ambiance.
– At least three images which show your team members providing services to your customers, to show what goes on at the business.
– At least three images of colleagues and team members.
Google plans to allow people to add captions to images, so be sure to check back regularly, and update the profile once captioning is an option for your air conditioner repair or appliance repair company, so that you can give some context to what is going on with the photos that you have uploaded to your profile.
Customers also have the option of uploading their own photos, and there is the option of uploading reviews with images as well. These are good as a local search ranking factor, so encourage your customers to leave reviews with images as a part of their feedback, because that can be helpful. Of course, you should remember that it is not permitted to incentivize positive reviews. Encourage honest feedback.
Step 6: Be Sure to Respond to the Reviews People Leave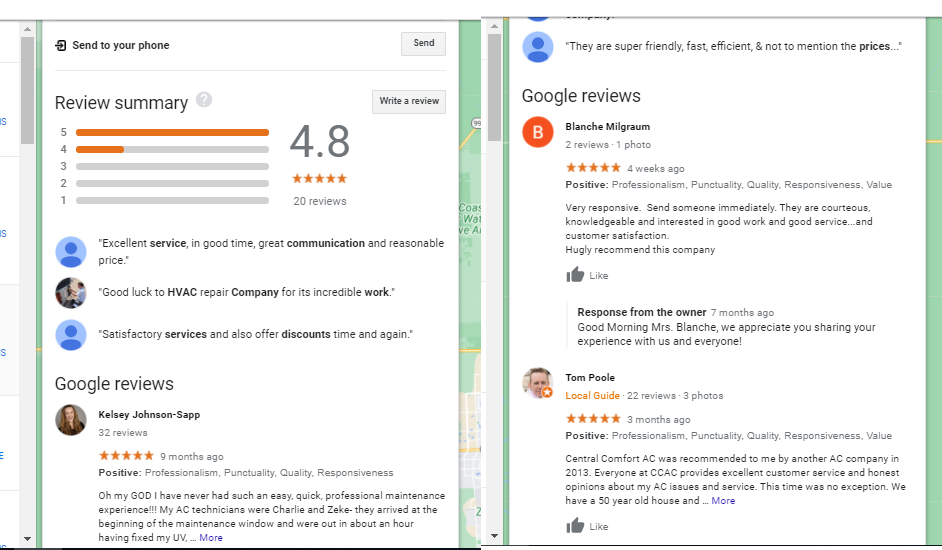 It is a good idea to respond to reviews. Remember that reviews have an impact on the purchase process. People are likely to read at least ten reviews before they feel like they can trust a local hvac company or appliance repair business, so it is important that there is a presence of reviews on the page, because it adds to the level of trust that the customer feels. A business with lots of reviews looks like a business that has been around a while and has a lot of customers.
More than half of all consumers will only want to deal with a business if it is rated four stars or better. This means that to generate customers, you need to have lots of reviews for your ac repair or appliance repair company. Around half of all customers will visit a local air conditioning repair company or appliance repair business website if they see positive reviews. Around one in seven will visit a business location if available, and 13% will contact the business directly for heating and cooling or appliance repair services.
Review signals are an important part of local search ranking. The quantity, diversity and velocity of reviews matter for helping a business hit the top ranking spots. Having more Google Reviews attached to your hvac business or appliance repair business profile will help to make your business look trustworthy, and will help to boost its rankings.
The trick is getting customers to leave reviews. A lot of people will just leave a review without being asked, but for those who do not, it is important that you have a consistent process for requesting reviews, that does not fall foul of the policy on soliciting reviews.
There are a lot of tools which will automate the review request process. It can be done directly on-site, at the checkout, or you can send an email a few days after the user has had their services completed. Not all customers will respond in the same way to requests, so you may want to have a few different ways of reaching out.
However you approach your customers to request reviews, be sure to provide a quick step-by-step guide outlining how they can leave a review request. Once the reviews have started to come in, you should have a designated person, or persons, within your business that can monitor the reviews and respond to them.
Step 7: Make Use of the Posts Feature
You can make Posts to Google My Business, and these are a form of short blog posts that you can use to provide people with news and updates, allow them to share offers, publish details of upcoming events, or showcase new services on offer. Make use of this to optimize your profile and make your air conditioning repair business or appliance repair business look more visible.
Recent developments at Google have improved the Offers-style Post, so now that type of post is more prominent. Posts can appear in the local finder, at the section above the normal search results. This means that they are highly visible to searchers, and are more likely to get clicked through as well. One thing is clear, though, Google seems to be a huge fan of the Posts content type, and this means that you should be a fan of it too if you want your profile to rank well in local search. The good news is that creating Posts is not a lot of work; indeed it is a lot easier than creating a normal blog post on a third party website, so there is no excuse for failing to keep your content up to date.
Creating a post is easy: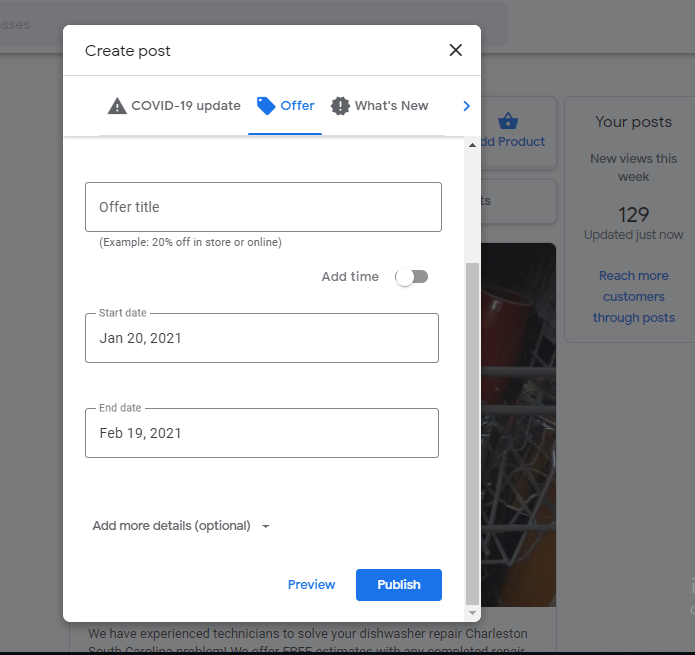 – Log in to your Google My Business Profile
– Select 'Post'
– Choose the type of post – at the time of writing you can use event, update, offer or product posts
– Upload a video or image to go alongside the post
– Add some content – you can write posts up to 1,500 characters in length
– Choose a button type for the post, and add a link
Step 8: Make Use of The Q&A Feature
The Q&A feature allows consumers to ask questions about your air conditioner repair company or appliance repair business, and the answer is displayed in the knowledge graph. The purpose of the Q&A feature is to allow users and local consumers to ask for information, and it lets the business owner share a lot of useful information too.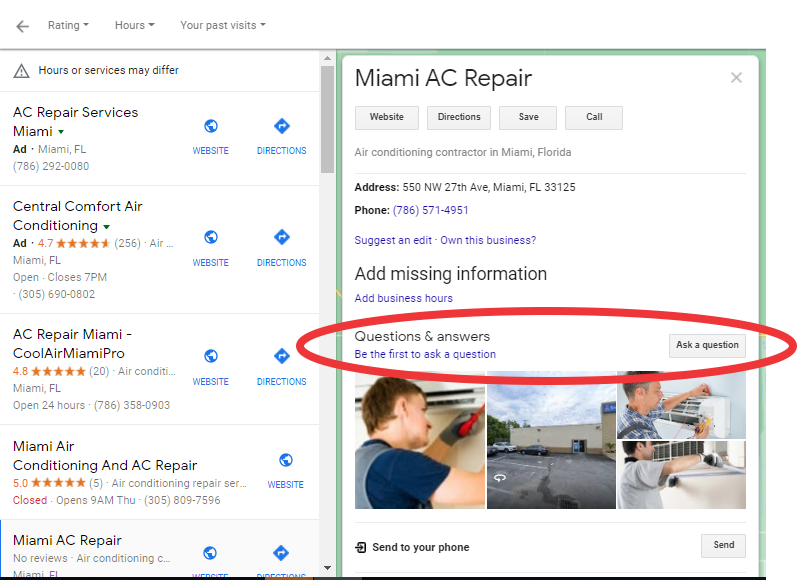 Business owners can ask questions about their location, and they can answer them too. This means that you can create a nice database of useful information to ensure that users who are looking for your ac repair company or appliance repair business can find out most of the things that they would want to know without having to click through to your website and without having to contact you. This makes a handy extension of your on-website FAQ page.
Creating a database of questions and answers about costs, brands, opening times, services, and other similar topics is useful for people who are thinking of shopping with you. Remember that if a user asks a question, you should always try to respond with a prompt answer, and try to provide the information clearly, accurately and in a polite and helpful way. Other prospective customers will be able to see the interaction.
Step 9: Connect Your Other Social Media Profiles to Google My Business
A big part of optimizing your Google My Business profile is ensuring that the profile is as complete and accurate as it can be. As you can see, if your profile is complete and up to date then your heating and cooling company or appliance repair business stands to benefit massively from search ranking and visibility improvements. Linking social media is a big part of this, because the knowledge panel search results and social media profiles will appear alongside the local business information.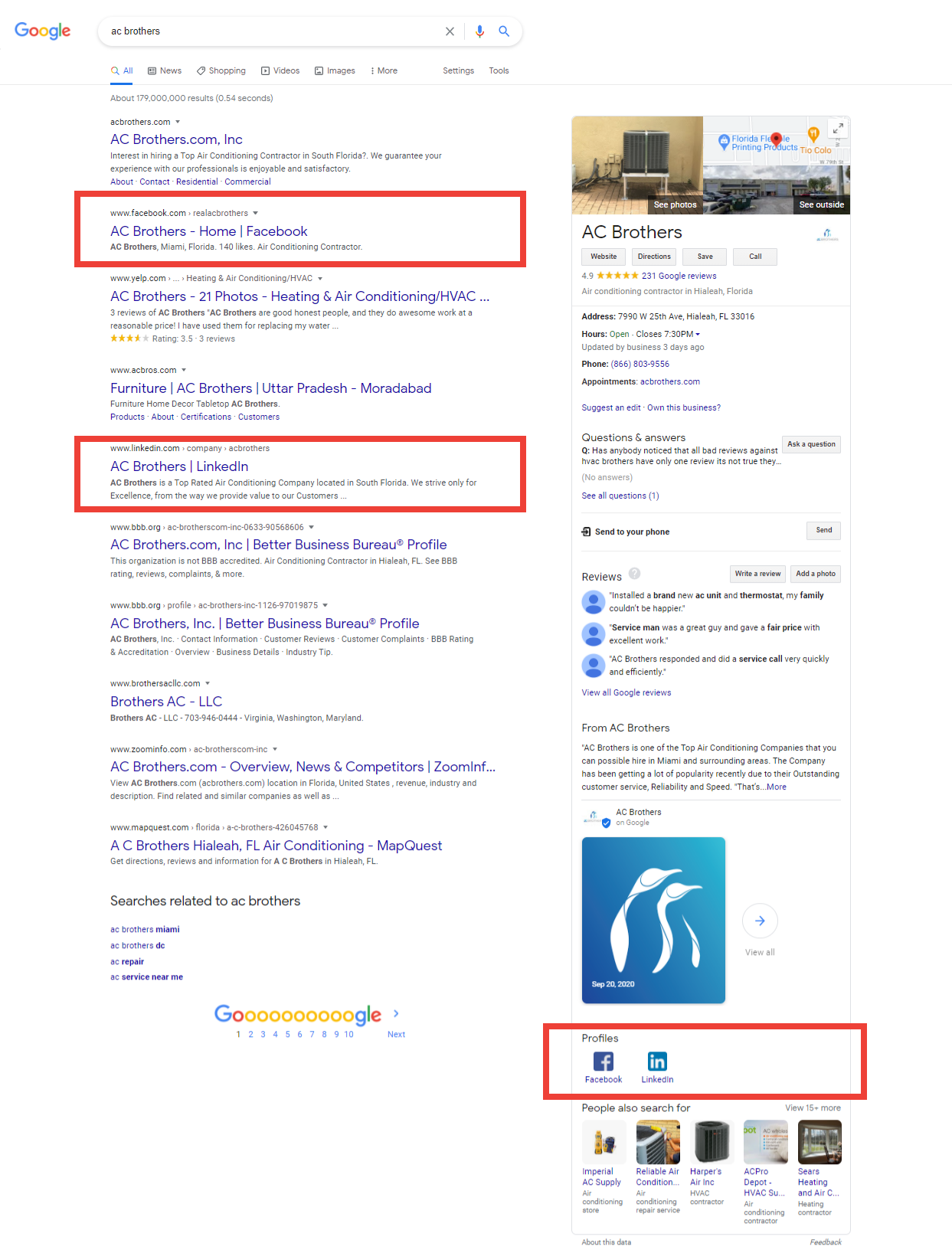 For your social media links to appear you must be consistent, and the profile should be verified and make use of structured data. Your air conditioning repair business or appliance repair business name should be the same as the name on your Google My Business profile. If the social media site wants verification, then you should do it so that Google knows the profile is authentic and that it is connected to your business. The website itself should also have information about social media profiles, as this is another source for Google to confirm that the profiles are indeed under your control.
Update your social media profiles regularly, to maximize their impact. Monitor their messages and comments, and engage with the community so that you can take full advantage of the improvements to your rankings that will come from that.
Step 10: Stay Up to Date With the Latest Improvements and Features
Google My Business already has a lot of features, but there are always new improvements being made. Here, we have covered a lot of the most recent updates, and the things that you can do to take full advantage of them. You should look for other improvements, though, to make sure that you do not lose out on the hard-earned rankings that you have generated. Remember that your rivals are always working on their rankings as well.
Conclusion
Google updates its features regularly, not just for Google My Business but for all of its web properties. So you should make an effort to stay up to date with the latest changes so that you can proactively maintain your site. This will help you to avoid falling behind the competition and will ensure that you get the benefit of visibility in what is a very popular platform. Local search is a huge driver of web traffic and footfall, and it can send you customers without you having to spend a fortune on paid search. You owe it to your hvac company or appliance repair business to audit your performance and to keep your GMB profile up to date.

A Final Tip
Don't forget that while some things, such as adding your opening hours, will only need to be done once and updated when things change, other steps such as adding images and publishing posts should be done regularly to ensure that you can really unlock the power of Google My Business.
Resources:
Learn more from our useful online marketing resources on marketing heating and cooling and appliance repair service businesses. Our guide on seo for hvac contractors provides some of the most practical tips you can start implementing today.
Now that you understand it is extremely important to optimize your Google My Business listing and get your online marketing strategy right, would you consider getting some help from our experts to turn around your ac repair or appliance repair business and put it on a profitable path? Our internet marketing professionals will analyze your current situation and marketing strategy to see where you need to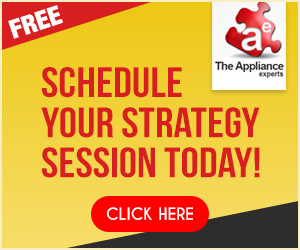 improve or give more attention to generate more leads than your competitors. If you want to avoid any guesswork so that you can get tangible results with your HVAC business or appliance repair marketing efforts, schedule your FREE online marketing evaluation right now.
Click here to schedule your strategy session now