Search marketing is changing the world. Have you ever used Cortana on your Windows Computer to find a file or document?
Or asked Siri on your iPhone to tell you where the best Chinese restaurant is?
Perhaps you've asked your Google Home Device about what the weather is like today or ordered a book with the Amazon Echo device. Voice search and tools are becoming incredibly popular, and as an ac repair company or appliance repair business owner, you will need to understand how voice search works, as it will become more popular in the future.
The growth of voice search is incredible:
At the 2016 Google I/O, Google confirmed more than 20 percent of searches have voice intent.
Around 46 percent of adults use voice search to find a local business
Voice searches are over 30x more likely than a similar subject text-based search to be related to an action
58% of shoppers have used voice search as a tool to find a local business in the last year.
What Voice Search Can Do For Your Heating And Cooling Company Or Appliance Repair Business
People have made use of voice search extensively over the last few years when they needed quick answers. It's much easier to speak than it is to type into your phone. Voice activated personal devices are making online search even more convenient, and as such more popular. Some of the most popular devices that use voice search are:
Google Home

Google Assistant

Amazon's Echo devices with Alexa

Siri

Cortana on Window computers

"Hey Google" on android phones.
Each device does search slightly differently, so as a local air conditioner repair company or appliance service business owner you would need to be flexible with how you provide content on your ac repair or appliance repair website pages. You should always use the best practices when optimizing for local search, but it's important to note that each device require different optimization.
What I mean by that is Google relies on Answer Boxes and Google My Business listings when giving search results via voice, while Alexa will give results based on zip codes, their data comes from Bing and Yelp. Cortana also uses Bing and Yelp and Siri pulls information from Apple Maps, Yelp and Google.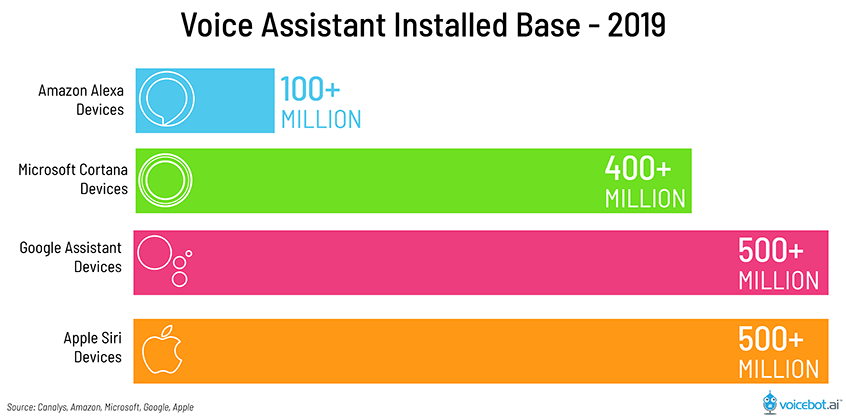 Providing complete and accurate information on your website is a good starting point for ensuring that you have 'covered most bases' with your search results, so you can get the results that you need.
Content and Keywords for Optimizing Your Air Conditioning Repair Company Website or Appliance Repair Website for Voice Searches
You will need to use a different keyword research strategy to optimize for voice, and you will also have to change the way that you write content on your site.
How do you get your air conditioning repair or appliance service website to show up for voice searches?
And what SEO strategies work for voice search?
First thing to do is think about the content that you have online. Most voice searches are spoken in the way that people actually talk, rather than in the way that people type when they search. So, you need to use the words and phrases that a person would use if they were asking a question with natural language, rather than just targeting the clipped keywords that you would type for a query. For example, "When is Super Bowl" or "How old is Bill Clinton".
The keywords, and the answer to the question that you are trying to optimize for should appear in the first paragraph of your web content. Ideally in the first sentence. If you want to know what sort of searches people are performing for a particular keyword, then there are a few tools that you can use to find that information, such as:
Use a few different keyword variants for each targeted keyword and try to cover as many different types of question as you can.
A good starting point is to create Q&A pages that will answer the commonly asked questions for your customers. Get your team to sit down and brainstorm questions that they encounter a lot. What do people tend to say via email or when they are talking to your customers on the phone. Write down the exact phrases that people use when they are asking questions and write out the content that answers that question.
The Answer Box By Google
For Google and Android devices, the best way to appear in the voice search results is to have your site appear in the Answer Box for your chosen keywords. The Answer Box is a featured snippet which appears above the number one search result.
For this reason, that spot is known as position zero. It is a rich snippet box which trumps even ads in prominence. Google wants to give the searcher an answer without them needing to leave the Google web property to visit another website, so the best answer appears there.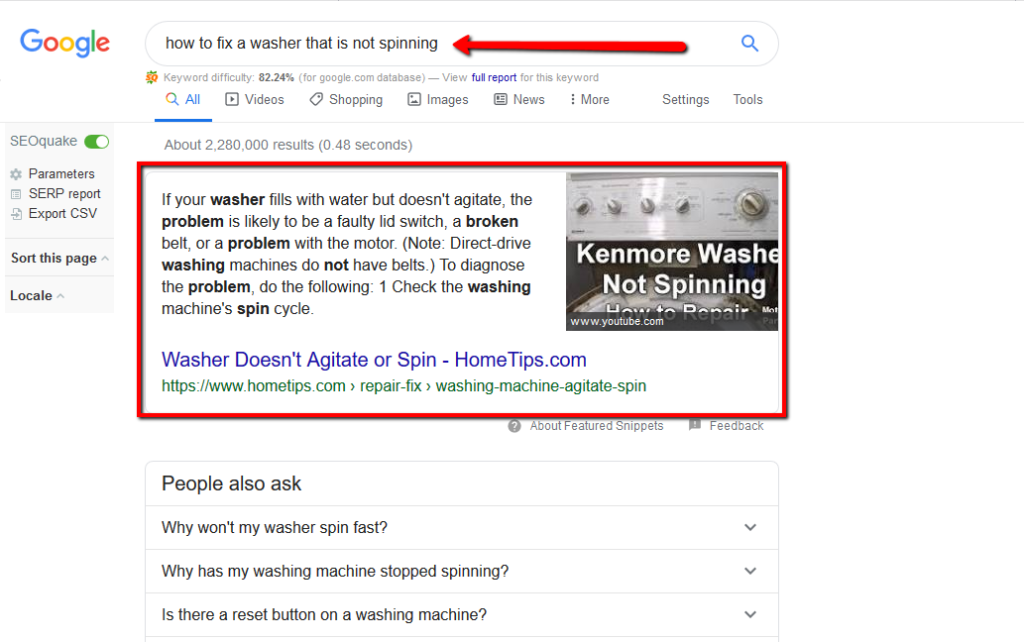 The featured snippet box can take on one of many different formats:
Some snippets have embedded images

Paragraph answers

Charts

Tables

Bulleted lists
The more complete and concise your answer is, the more likely it is to appear in the top spot, and therefore the more likely it is to be ranked well for the purposes of appearing as a voice search answer.
The Answer Box is populated with information from Google's Knowledge Graph. The search engine attempts to determine the intent of a query so that it can provide the searcher with what it hopes is the best answer. The Answer Box is a prominent spot which will appear over all other listings. If you are able to get a page into the Answer Box, then you can get a lot of credibility for your brand. Google reads Answer Box content out loud when people perform a voice search.
Note that a search with local intent will not show up in the Answer Box. Even if Google isn't willing to include local-related voice searches in Answer Boxes at the moment, that is only because the Knowledge Graph isn't ready to provide accurate answers. Eventually, local searches will most likely appear in Answer Boxes, so prepare for that moment. Claim your Google My Business page, add schema code to your site, and get ready for that day.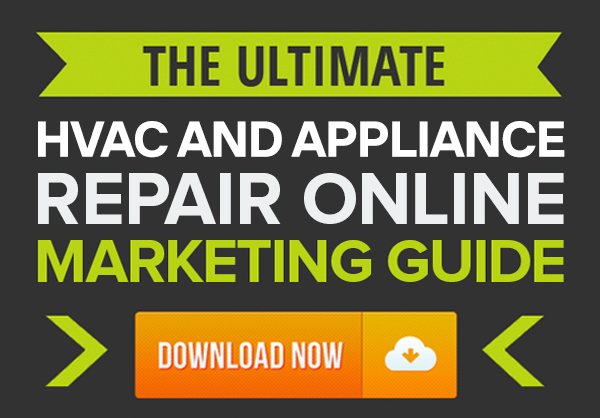 You should pay attention to the Answer Boxes, and to the sites and pages that currently appear for the keywords that you are trying to target. Think about the featured snippet that appears for the searches that you want to rank for, and make sure that your content competes with that of the current position zero holder. Look at the content and think about how you could do a better job. Look at whether the content uses a paragraph, charts, images, or bulleted lists, and remember that whatever ranks well now may not necessarily be the best. If you optimize your content better, you could jump up to position zero.
Extra Tips to Improve You Voice Rankings
Unlike search keyword phrases that are entered into a computer, voice search tends to be quite 'natural language'.
Here are some general tips for keywords and content idea:
Get your customer support team to make a list of the questions that they encounter on a daily basis.

Add Q&A pages onto your site

Write out your content in the same way that someone would say it in a conversation

Focus on targeting long keywords that are in a question format, for example "How To Fix A Washer That Is Not Spinning"

Use H1 tags for your keywords

Write with local intent to get local customers

Make use of schema

Instead of long, complete pages write more pages that focus on specific topics

Think of questions that come up a lot and write extensively about the product and services relevant to them

Put the answer to the question at the top of the page, in the first sentence if it is possible to do so

Remember that voice search is usually locally focused and done on mobile devices

Voice search tends to see longer queries because of the more conversational nature of the speech

Claim your Google My Business listing and optimize it with voice search in mind

Use 'trigger words', because those words trigger around 20 percent of all featured snippets (SeoClarity)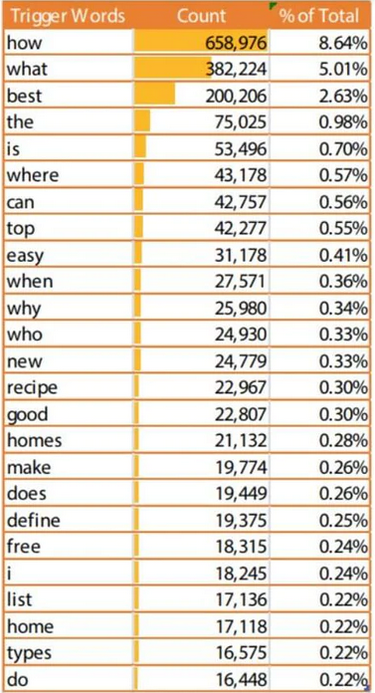 How, what, and best are some of the most frequently used terms, and you should focus your content on answering questions that are centered around those specific terms.
Planning for the Future
Voice search strategies are rather different from traditional keyword research. There has been an uptick in people making use of voice search online, so you should focus on getting your content and your site ready now. Start testing out voice search theories and playing with the schema and markup. Pay attention to the questions that your customers ask and start writing out answers to those questions.
Is your hvac company or appliance repair company prepared for voice search?
At appliancerepairmarketingsecrets.com We love to hear the stories on what's working for your ac repair company or appliance service company or what's not working, with your SEO efforts. You can also learn more about our seo for hvac companies.

If you would like to set up a FREE online marketing strategy session to review your current marketing or if you would like to learn more about our exclusive air conditioner repair or appliance repair lead generation program that can help to take your business to the next level, give us a call at 866-561-5627 or visit the link below: