Today we're going to cover local search marketing for hvac companies and appliance repair companies in 2019:
Local search marketing or local search engine optimization connects your hvac company or appliance repair business to local consumers.
The Internet is a bridge to the places where consumers not only buy things but also where they work.
There's more competition than ever today.
Heating and cooling or appliance repair business owners have more questions and answers:
Is Google stealing our traffic?
How can we compete against giants like Sears, HomeAdvisor, and Amazon?
This report is a window into the ac repair or appliance repair industry.
Table Of Contents:
High-Level Takeaways
Heating and cooling or appliance repair companies must be versatile to stay ahead of their competition.
Search Engine Optimization is a broad field that's constantly expanding, and changing, which makes it challenging to keep up no matter where your local service area is.
Today's hvac company or appliance repair business owners need to know how to attract local consumers online. And then once they get those consumers to call their business, they then need to be equipped with methods to convert those callers into scheduled jobs and then from there, to get referrals from their customers' friends and family.
State Of The Air Conditioner Repair Or Appliance Repair SEO Industry
In 2019, proximity is a big ranking factor!
What is proximity?
It's how close a consumer is to your Google My Business listing address at the moment that they're searching online. And this significantly impacts where and when your hvac company or appliance repair business will show up in the Google search results. Unfortunately, short of moving your business to another location or getting a secondary address to use that is in a more populated area. This isn't a factor most hvac companies or appliance repair companies can control.
So many online searches today are done on mobile phones…
Mobile phones have surpassed desktop computers as the preferred device for doing an online search.
Most people have the GPS turned on continuously on their mobile phones.
And this is how Google is able to track how close they are at the time of the search for a repair company to the Google my business listing address.
About a year ago or so, if you wanted to rank in the #1 spot in the Google Maps section, then you would want to have a location in the center of the biggest city in your service area, and that would give you the majority of the local map searches. But in 2018, Google had transitioned from that type of centroid setup to a proximity setup in order to deliver more relevant results to consumers.
Google is all about delivering the most relevant results to the end consumer, which is what made them the number one search engine.
We all know that any type of search that we do online using Google as our search engine, we always get relevant results, right?
We don't have to dig too deep to find what we're looking for and this is why proximity has become a big ranking factor. If you have multiple addresses that you can use to set up a local listing for your air conditioner repair or appliance repair business that are within your service area, then that will help you to capture more ac repair or appliance repair leads. But other than that, there is very little that you can do, now that proximity is a big driver for mobile searches.
Nearby Results Can Lead To Bad Experiences For Consumers
While Google is focusing on proximity by showing search results of ac repair or appliance repair companies that are closest to the consumer, sometimes consumers will be shown not necessarily the best companies. And this is because the search results are not based on showing consumers the best hvac companies or appliance repair companies but instead the hvac companies or appliance repair companies that are closest to their location at the time of the search.
When a consumer is looking for an hvac company or appliance repair company online, they do want to find air conditioner repair or appliance service companies that are close to their home, because in their mind they don't want to pay extra if the company is far way. But that isn't the only concern for consumers as they are also looking for a reputable company, that has good reviews, good customer service, that is licensed, insured and a company that offers a warranty on parts and labor.
So when a consumer searches for an hvac business or appliance repair company, they want a top rated company, and they're okay with the company being a few miles away from their home. They'll take a top rated company that's not necessarily located right around the corner from them; the company could be a few miles away. They're okay with the distance, in exchange for the peace of mind that they're getting a top rated company to complete the repair.
With Google's emphasis on proximity, then the top results often are based on location instead of quality. As a result, what we're seeing is poor quality businesses, sometimes outranking better options, simply because the poor quality company's physical address or proximity to the consumer is the closest. It's up to Google to fix this issue of overemphasis on location for the sake of improving user experience, by including other factors such as reviews.
Investment In Search Engine Optimization Paid Off In 2018…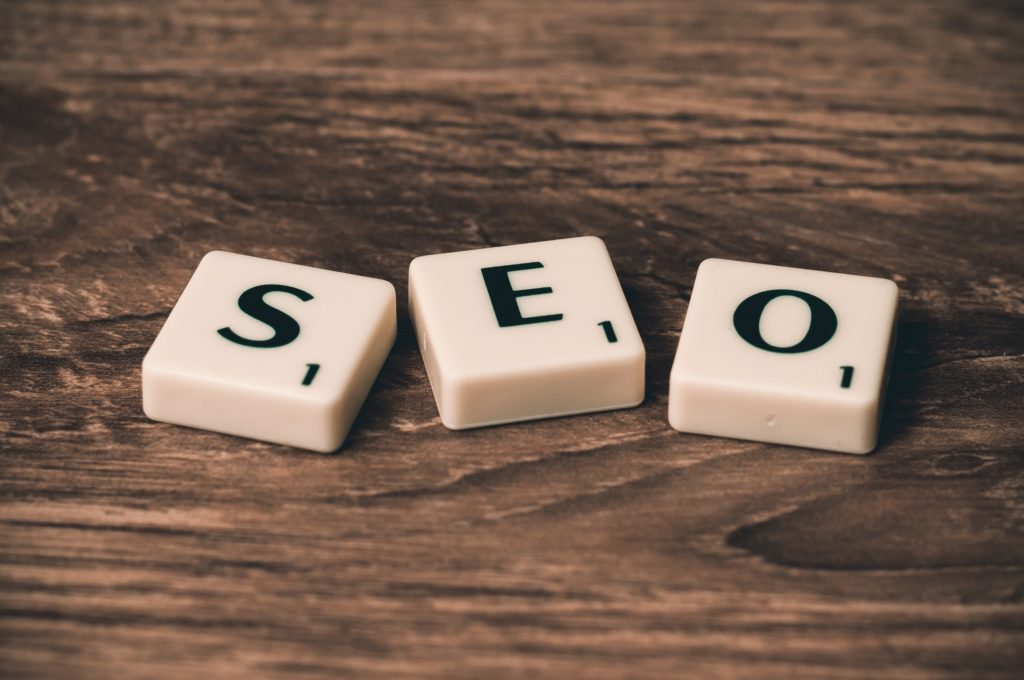 In 2018 and like any other year, Google will do multiple algorithm updates.
The two major algorithm updates are the Panda and the Penguin updates.
Air conditioner repair or appliance repair companies that have a full-time SEO strategy in place didn't see any negative impacts in 2018 and instead saw positive improvements to their website rankings.
Usually, when Google does its algorithm updates, it's done to get rid of sites that they think may be low quality or spammy.
Google Wants To Be Consumer's Home Page
What do I mean by that?
Google now shows more information and even enables transactional activity all within their own Google My Business interface, so that consumers won't necessarily have a reason to click through to an hvac business or appliance repair business's website.
Primarily what I'm referring to here is when a consumer goes from the search engine into the map listings and or Google my business listing. And if they need more information before calling the air conditioner repair business or appliance repair company, they then view the Google my business listing website.
The consumer hasn't left Google at all, and they have all the information they need in front of them to decide if the hvac company or appliance service company listing they found is one they want to do business with.
One of Google's main goal is to keep the consumer on Google. They don't want the consumer to have a bad experience where they can't find what they are looking for and as a result leave the Google platform to go to Yahoo, Bing or other websites where air conditioner repair or appliance repair companies are listed like Yelp or Facebook.
They want to keep consumers within the Google ecosystem.
Now you may be thinking if you use the free Google website that they provide as part of your Google My Business listing, then do you even still need your own website?
Yes! Having your own websites still matters.
You should think of your website, social media accounts and all listings you have online as Online Real Estate.
The more online real estate you have, the more hvac business or appliance repair leads you can get, as all consumers don't search in all the same places. And one benefit of having your own website is that you are in control, so if a social media website discontinues service tomorrow, you will still have an online presence.
And what if in the next five years, Google is no longer the number one search engine that consumers use to find local air conditioning repair or appliance repair companies? Then by having a website that you control, would be part of the new #1 search engine.
Having your owner website still matters, but local ac repair or appliance service businesses now need to place priority on managing all areas of their Google presence, including business information, reviews, posts, photos, Question and Answers, etc.
You should constantly be updating your information within your Google My Business listing, such as getting reviews on a daily or regular basis.
Google My Business now has a posting feature where you can post short bits of information about your company, like coupons or monthly specials. This post feature is not for writing long informational articles, like you would on your website to keep the content fresh and to rank for additional air conditioning repair or appliance repair keywords.
The purpose of the post feature is just to keep your GMB listing updated.
Another way to keep your listing updated is by uploading photos.
A new feature that is part of the GMB listing is Questions and Answers (Q&A's), which allow consumers to ask questions before actually calling.
Messaging is going to become more popular in the years to come, as it's a very congruent activity for consumers to do on their mobile phones and the younger generations all they do is text! So look out for that in the future and start preparing from now to be the first in your local service area to take advantage of this tool.
With the question and answers feature, this information will be public for all consumers to see it, as Google knows that other consumers may also have the same question.
All these features are part of your Google My Business listing, and if you haven't received questions from consumers in your email inbox yet, you probably will be, over the coming months.
Q&A's are a great way to showcase your expertise and the professionalism of your staff, and it can help you to get more customers and stand out from your local competition.
Google Knowledge Panel Can Improve Your Website Rankings And Conversions
The Google knowledge panel features things like posts and question and answers that can positively affect your rankings as you get increased exposure in your local service area. This can also help with converting more callers into booked jobs.
What the heck is a knowledge panel?
The knowledge panel shows up in the search engine as a large card to the right of the search results. It's present on about 40% of searches these days, and it's especially prevalent in the local search results.
Your company hours, address, phone number, and a lot more information is displayed here. Below is an example of the knowledge panel: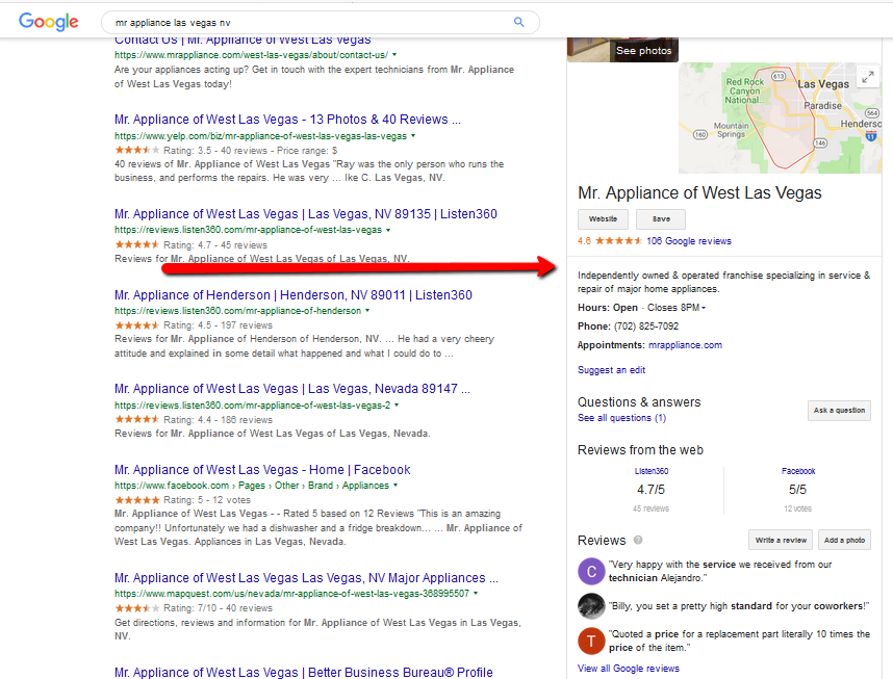 As you can see at the very top there, is the photo section.
Below the photo section is the map in case the person needs driving directions.
Then there is a link to the website.
It's showing that they have 106 Google reviews, short description hours, phone number, question and answers, and then reviews from the web.
The consumer can see at a glance just by looking at the knowledge panel, a lot of information that they would need to make a decision, when it comes to hiring an ac repair or appliance service technician.
They can see the reviews, which a lot of consumers are looking for and a lot of other important information such as:
This company has 45 reviews with a 4.7 star rating.

On Facebook, they have a 5 star rating from 12 votes.

They can read the full reviews, to see what other consumers had to say about the company.
All the information shown in the knowledge panel is from the GMB listing except for the Facebook rating. This is why it's so important that you keep your GMB listing updated.
Map Rankings and Organic Rankings Are Related
Don't buy into the rumors that reduced organic traffic means local hvac businesses or appliance repair businesses don't need websites.
Organic traffic is still the dominant player for air conditioner repair or appliance repair lead generation in most cases. The three ac repair or appliance repair companies that show up in the top 3 results of Google maps, are also the same three websites in the organic section.
Google may be trying to become the new homepage for local businesses, but it's the organic authority of local hvac companies or appliance service companies own websites that support local rankings.
Let's refer back to the knowledge panel image again, on the left side of the image were all organic results. Without those organic results, Google would just be all advertisements, and they can't have that, because no consumer would use the search engine if it were 100% ads.
Google knows consumers don't prefer ads.
Consumers instead prefer to select an air conditioner repair or appliance service company from the organic results.
It's organic results that allow Google to sell ads, whether it's regular AdWords or their new local service ads or lead generation program. The organic results of the search engines are built up of hundreds or thousands of websites.
Reviews Can Impact Your Local Rankings
If you've watched any of our past training videos, then you've heard me mention how important reviews are and how they're going to be even more important in the future.
Google reviews impact your map rankings.
If you want to improve map rankings, you definitely need to work on getting a lot of reviews and getting them on a regular basis.
Consider all aspects of your reviews in all of your marketing campaigns, such as:
The star rating

Whether it's positive or negative reviews

How recent your reviews are

If keywords are in the content of your reviews
Let's look at all of these.
Your star rating – usually you want to get a 4 or higher.
You don't necessarily need a 5-star rating, because if you have only all five-star reviews, it almost seems not real to some consumers.
Consumers know that you can't please everybody and if all your reviews are 5-star ratings, it can sometimes be a little bit suspicious versus having a 4.8 rating, as it looks more real.
This doesn't mean you shouldn't strive for 5-star ratings. Definitely, you should.
But every now and then you will get that one customer that you simply can't please, no matter what you do.
It's completely normal to get both positive and negative reviews, so at some point expect to get negative reviews. But definitely work on getting more positive reviews. And when you do get the negative reviews, just use it as a learning tool to somehow improve your customer service or the ac repair or appliance repair service in itself.
How recent are your reviews?
How often do you get reviews? It should be part of your daily tasks.
With every single service call that is completed, your technician or customer service representative should be asking for reviews at that point. Immediately upon completion of the service call is the best time to ask for reviews, as the customer is typically the happiest at this point. The more time you let go by, the happiness of the consumer decreases.
If you currently are in a situation where you haven't gotten reviews in a few months, then you need to know that consumers pay attention to how recent your reviews are.
Consumers like to see relatively recent reviews. Let's say you haven't gotten reviews in 6 months or a year, but you have 100 existing reviews, consumers will look at the date of those reviews, and if they only see reviews that are 6 months or 1 year old, they would wonder to themselves, is this company still offering good service?
Try and get reviews on a regular basis, even if you're not getting them daily, at least try to do it weekly, or at a minimum, monthly.
Are Keywords In The Content Of Your Reviews?
This is an advanced SEO strategy, but if you can get air conditioning repair or appliance repair keywords in the content of the reviews, it will help your listing to rank higher as well as help your listing to rank for additional keywords.
Local Search Engine Optimization Strategy
Conversions and revenue should be your focus in 2019.
SEO and AdWords Agencies may have thought you to focus too much on rankings and traffic in the past, but conversions and revenue are better metrics to focus on in 2019 because those metrics will tell you how effective your AdWords or SEO campaign is.
Website Conversions is what gets the phone to ring…
How many phone calls you get in a month is what really pay the bills for an ac repair company or appliance repair company…
Not how many people visited the website
Effective online marketing campaigns will produce high conversions which will result in increased revenues, which is really what matters to your air conditioner repair company or appliance repair company. Increased revenues mean you can expand your business and hire more technicians or staff.
Link building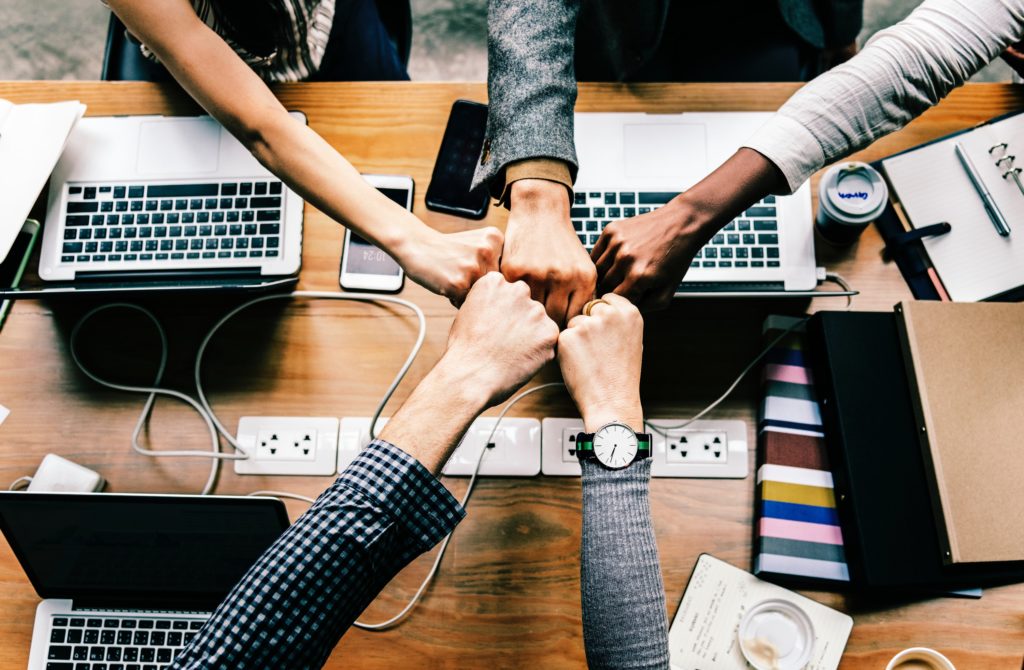 Most ac repair or appliance repair companies have no link building strategy in place, and as a result, they are giving up their competitive advantage.
Links build the authority of your website, and it is directly related to your ac repair or appliance repair website's ability to rank in local search.
Links should never be overlooked.
Link building is still the number one factor for getting a website onto page one of Google.
If you do not have a regular link building strategy in place and you're not on page one, that could be one of the reasons why.
Content marketing is one of the best ways to get links to your website. And if you can create content that people want to share on social media, it's an easy way for you to pick up additional backlinks at no cost or extra effort on your part.
Reviews or Review management
A comprehensive customer review management strategy should include three factors:
Getting reviews on a regular basis

Monitoring the reviews for both good and bad reviews

Responding to customer reviews.
Responding to reviews shows a high level of customer service, and you don't want to only respond to the good reviews, it's probably more important to also respond to the bad or negative reviews, as these can negatively impact whether or not you get new air conditioning repair or appliance repair leads.
Let's dig into that a little deeper though, because I want to fully drive home why responding to negative reviews shouldn't be overlooked. Think about what the average repair job is worth to your company, is it $150? Is it $250 or more?
That is what you could be losing in revenue if a potential customer sees bad review. What if ten people sees a bad review and because of it chooses not to work with your company, you can quickly see how your losses can add up.
Bad reviews may be costing you and you didn't even know it…
Now you may start to see why if you have to even do that job for free if the customer is not happy or refund the service call fee, it will cost you a lot less in the long run. You may even get a good review if you can make the customer happy in the end. Good reviews are currency as they can get you additional business.
You want to respond to all reviews, and you can sometimes turn those bad reviews into good reviews by responding to them.
Analyze The Customer Sentiment Towards Your Brand, Within The Reviews
When a consumer reads a review, they can get an idea of what your company's about and the level of customer service your company has. Reviews give consumers peace of mind, and in the event there is an issue, they know the company will make things right.
This is why you want to pay attention to the content in the reviews to get an idea of the sentiment towards your brand.
Reviews Impact Rankings And They Also Increase Conversions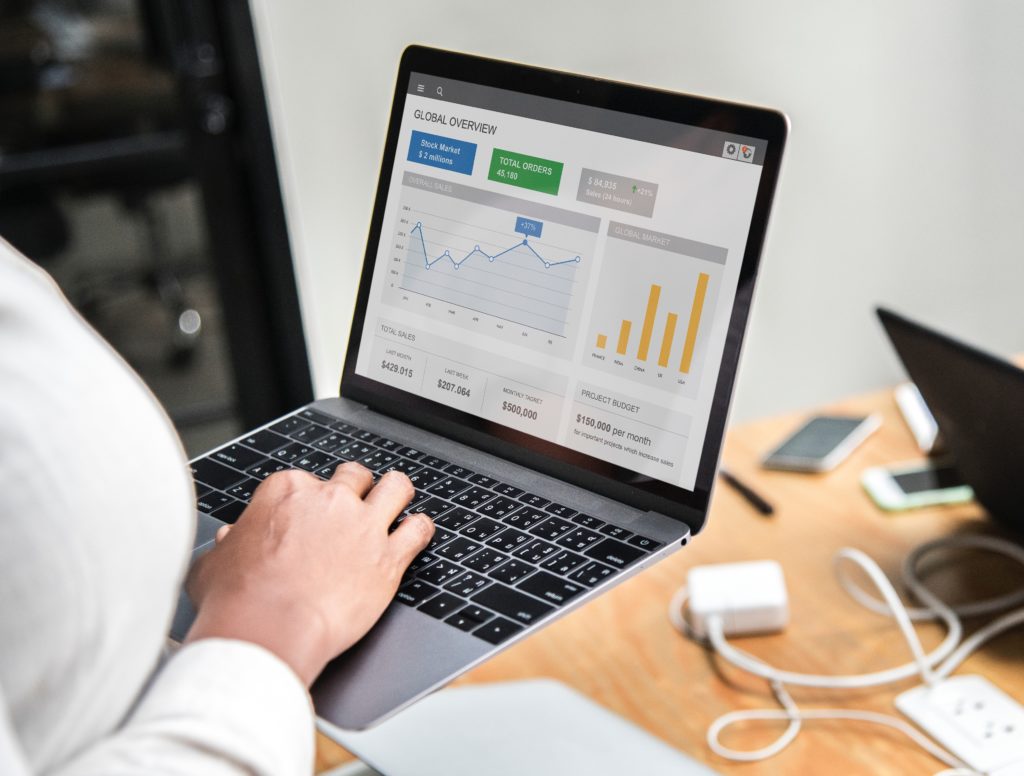 It's clear that more air conditioning repair or appliance repair companies need to pay attention to reviews.
If reviews impact your conversions, you can see why it's important to get more reviews on a regular basis. More reviews will improve your Google Map rankings, to put your heating and cooling company or appliance repair company in front of more consumers, and when they see all the great reviews you have, it will convert more of those consumers into scheduled jobs.
Are You Ready For Google's Mobile-First Index?
Heating and cooling or appliance repair companies that haven't made the leap to serve mobile customers will be left behind by their competition. The industry currently has a lot of work to do when it comes to serving mobile customers.
Is your heating and cooling company site or appliance repair website mobile-friendly?
Can you view it on a mobile device and navigate easily?
Is it easy for consumers to call your business from a mobile phone?
Do you have a click to call button?
It's not enough to just have the phone number listed, it should be clickable, and if it's not clickable, then a consumer will have to try and memorize the phone number so that they can dial it in their phone. There should be a click to call button that all they have to do is tap on the call button to get in contact with your business.
More companies are paying Google in 2019
Whether it's through Google's Local Service Ads, Google Ads or Google AdWords Express, Google will be getting more air conditioner repair or appliance repair companies to join one or multiple of their ads platform by this time next year.
Heating and cooling or appliance repair companies that are not currently paying for ad space may find themselves obliged to. As the competition increases and given the steady popularity of Google's local service ads program, it's no surprise Google created this lead generation program, because many hvac company or appliance repair business owners prefer lead generation over pay per click platforms.
Where they'll pay for clicks that don't result into a call and when they do get a call from those platforms, a lot of them are just parts calls that they still have to pay for.
With air conditioning repair or appliance repair lead generation, they're able to bypass a lot of that waste, with online marketing, as they pay for higher quality calls.
Email marketing is getting more popular
Email marketing can be one of the highest return on investment for heating and cooling companies or appliance repair companies of all sizes. It's low cost to start email marketing and it's low cost to maintain it month after month. It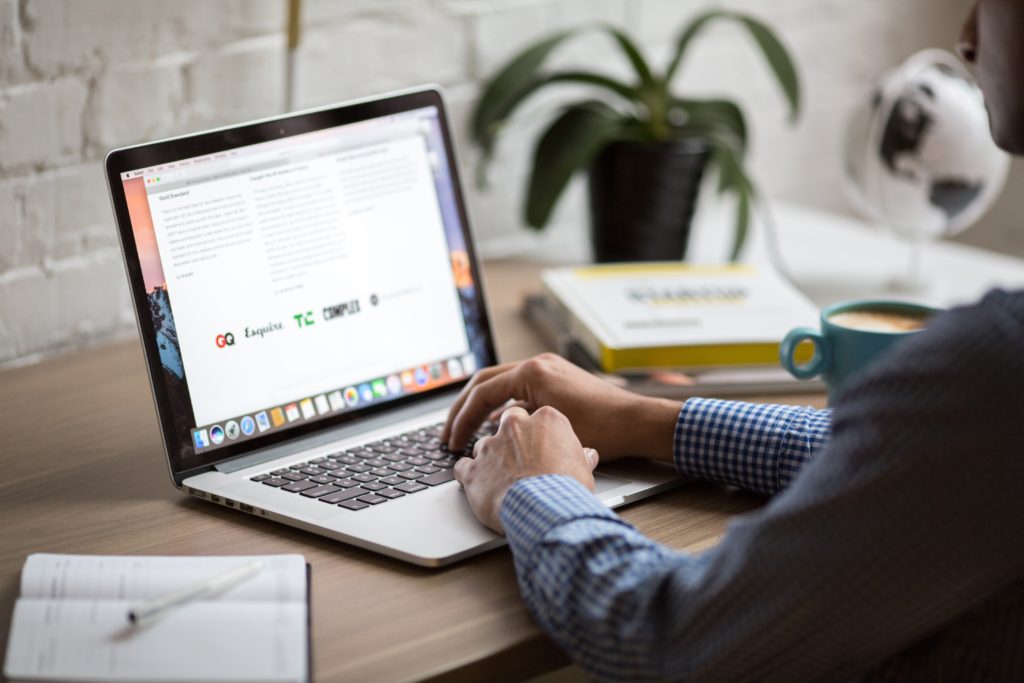 does not only help remind your customers of their service appointments, but it also frees up the phone lines, which you want to keep open for new customers.
It's also a great way to stay in front of your existing customer base and to use it to ask them for referrals.
Do you have a loyalty program for your ac repair or appliance repair business?
We highly recommend having a loyalty program in place, and to give you an idea on how to create a loyalty program for your air conditioning repair or appliance repair business, take a look at the airline industry.
The airlines are the best at it!
What if you could create a loyalty program like the airlines to incentivize your existing customers to give you more referrals and to use your ac repair business or appliance repair company, whenever they need air conditioner repair or appliance repairs in the future?
How would that impact your business?
Think about that for a minute.
Hopefully, the gears are starting to turn in your head at the moment.
This is also a great way to stand out from your competition.
Very few heating and cooling companies or appliance repair companies have a loyalty program.
You could be the first or only hvac company or appliance service company in your local service area that has one.
Now remember, the reason airlines created loyalty programs, was because of all the stiff competition, as more budget airlines started to emerge, and the major airlines knew that it was hard to compete on just price. Having a loyalty program was a way for airlines to maintain their existing pricing structure and maintain their existing customer base.
If you are finding that your local service area is only getting more competitive, then a loyalty program could be the answer you are looking for.
It's one way to get consumers to consistently use a particular airline, because they will be rewarded with something, whether it's free checked baggage, free snacks, etc.
Take a look at the different airlines' websites and see how you can come up with a loyalty program for 2019 and beyond.
Online marketing tools that every ac repair company or appliance repair company business owner should be using.
Google analytics

Google search console

Google my business insights
In 2018, Google was still the number one search engine, and they have successfully created not just the search engine that consumers prefer, but also the online tracking tools to analyze the consumer's journey.
In many ways, local search has become synonymous with Google search.
If you would like to set up a FREE online marketing strategy session to review your current hvac marketing plan or if you would like to learn more about our exclusive ac repair or appliance repair lead generation program that can help to take your business to the next level, give us a call at 866-561-5627 or visit the link below: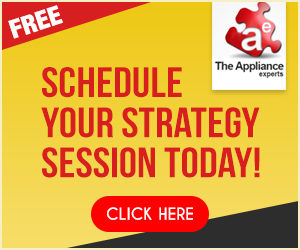 You can listen to the audio version or podcast below: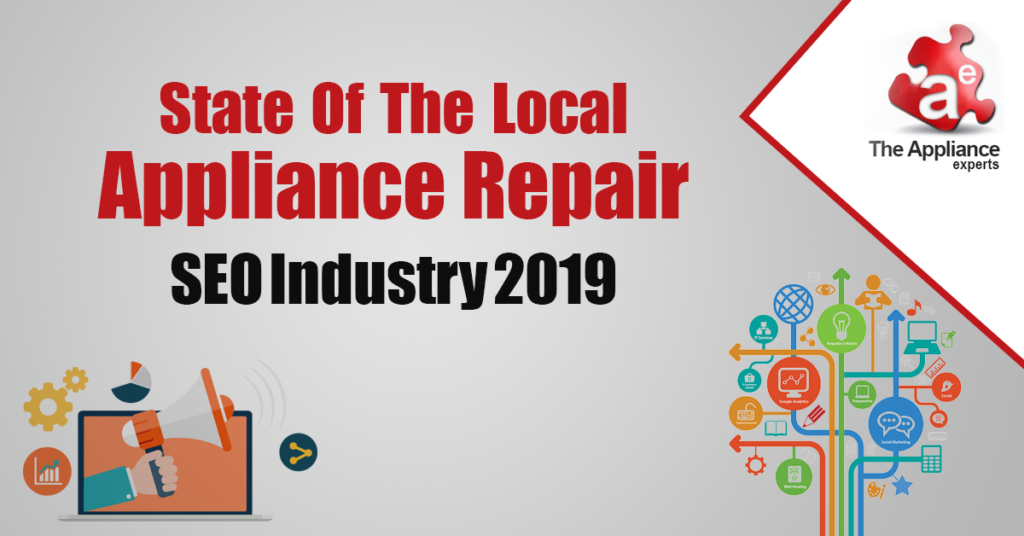 Podcast: Play in new window | Download
Subscribe: Apple Podcasts | Google Podcasts | Stitcher | RSS | More