If Google + was one of the ways you marketed your hvac company or appliance repair business, then you are already aware that Google+ has been shut down by Google in April 2019, because the platform is in a difficult situation. This comes as no surprise for many of us. The traffic on the platform was fading, and with just a few forums being active on it, most of us had no reason to use it.
What you may find surprising, and not know about, is that the doors were shut on Google+ not because its use had stagnated, but a revelation that the platform had suffered a data leak that affected half a million accounts; a fact that remained hidden for months.
Bye Bye G+
Google has always had a history of forcing the influence of Google+ on its other services, putting search weight behind the G+ profiles of content authors and getting people to ask questions via G+ to add a highlight to 'Latest Posts' in Search Engine Results. These attempts failed and were unable to force people into using Google+.
Whenever the Big G makes any update, it is important to look at your local ac repair company or appliance repair business operations that may be affected by changes from Google and make the necessary adjustments. Technically, this closure of G+ should not have any effect on your local SEO rankings or efforts. Google+ did reach into many places once they forced Google+ and YouTube together.
Now That Google+ Operations Have Shut Down, What Do Local Heating And Cooling Or Appliance Repair Businesses Have To Do?
First, Breathe a huge sigh of relief…
As it just means that there is one less thing to worry about when it comes to online marketing.
Google+ was just one more of the new wave of social networks which were all trying to overthrow the crowns of Twitter and Facebook and resulted in every owner of a local ac repair company or appliance service business swimming in apps, and never being sure as to which social media platform could provide the next breakthrough.
Pinterest, Snapchat, and Instagram, all image-based networks, are the exceptions to the expected social media's new frontier that never really materialized. All the others, including Google+, hung around a lot longer than expected but eventually faded away, leading us today to concentrate on the few social media platforms that are appropriate for marketing an air conditioner repair company or appliance service business.
One thing that this sudden closing of Google+ tells us, is that everything that is online can be temporary and transient. You may probably not have saved your best content for Google+, but what you need to do is to place this content, first and foremost, on your hvac business or appliance repair website that you always will have total control of. After that, you can share it on your social media accounts.
Google My Business Posts Is The Replacement For G+ Posts
If you were posting regularly on G+, it's time to shift those articles or announcements to Google My Business posts. Every GMB post is limited to 1500 characters, and this gives you the opportunity to make big announcements and post other content types in it. These GMB posts do show up in the search engine results page, which can help you to get more ac repair business or appliance repair leads.
This Will Not Affect Your Local SEO Strategy
Google Places, that is now Google My business, was at one time heavily integrated with Google+, but when Google+ Local was introduced six years ago it made local SEO irrelevant on Google +. So you can take heart from the fact that there is now a Google update that you will not have to worry about.
It is comforting to remove fluff from your site. You were probably always aware, that your G+ sharing buttons always had minimal interaction as compared to others like Facebook and Twitter, and now you can celebrate their removal.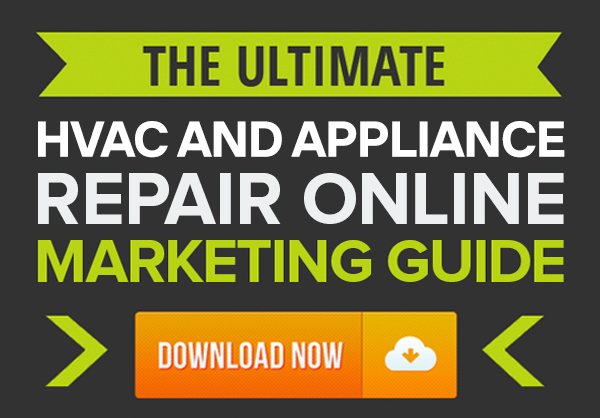 Your Google+ may have been linked to many places on your air conditioner repair website or appliance repair website and other places outside of your main website, which may include some of the following:
Social sharing buttons

Social network icon links in the header/footer of your website

Personal and Company email signatures

In-store signage

Links for 'Write a G+ review'

Printed marketing collateral
What are your thoughts?
Now that we are saying goodbye to the Google+ platform, at www.appliancerepairmarketingsecrets.com we are just curious to see what you thought about it. Was it of any use, or was it just one more thing that you had to keep track off?
If you would like to set up a FREE online marketing strategy or hvac marketing session to review your current marketing or if you would like to learn more about our exclusive air conditioning repair or appliance repair lead generation program that can help to take your business to the next level, give us a call at 866-561-5627 or visit the link below: