As you work to expand the digital footprint of your HVAC and appliance repair business across your preferred service area locations, Citysearch business listings offer a prime opportunity. This "online city guide" specializes in connecting local customers with essential services like HVAC and appliance repairs. This guide is meticulously tailored to the unique demands of your industry, ensuring that the process of adding or claiming your business listing on Citysearch aligns perfectly with your service offerings.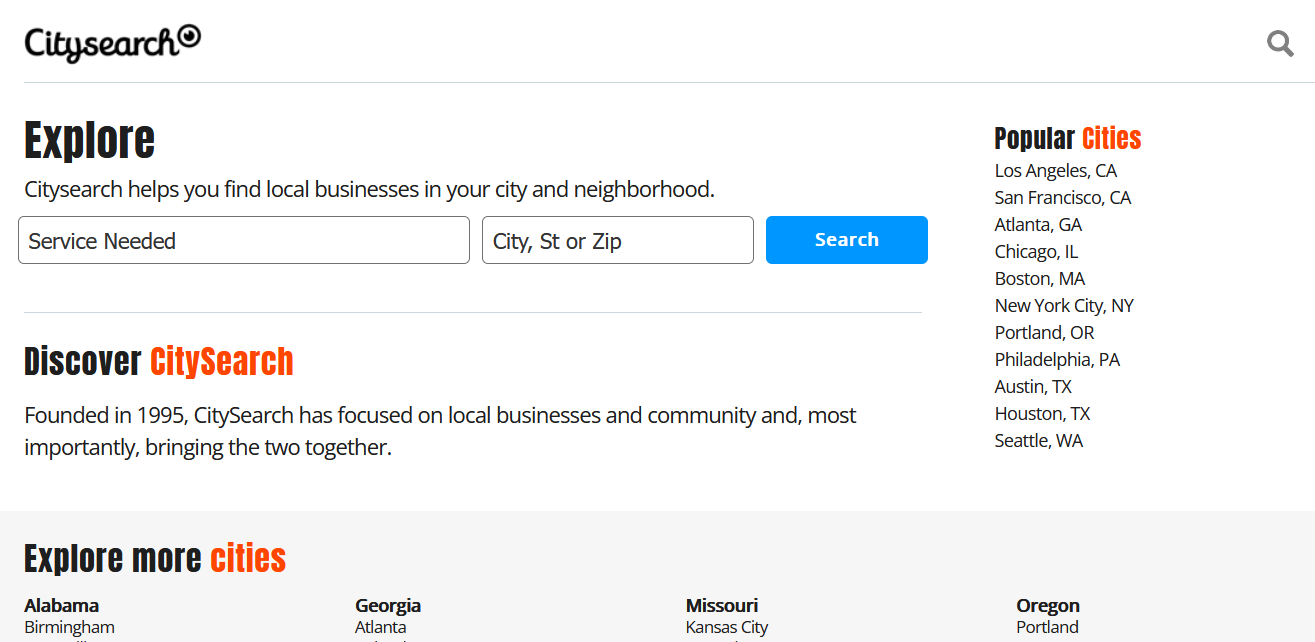 Brief overview of Citysearch and its importance for businesses
Citysearch stands as a pivotal online directory, powered by the dynamic collaboration of Citygrid and Data Axle. With Data Axle's extensive data capabilities, Citysearch becomes a hub of accurate and reliable information, directly benefiting your HVAC and appliance repair business. Embark on the journey of establishing or asserting your business listing, leveraging the industry expertise of Citygrid and the data excellence of Data Axle to your advantage.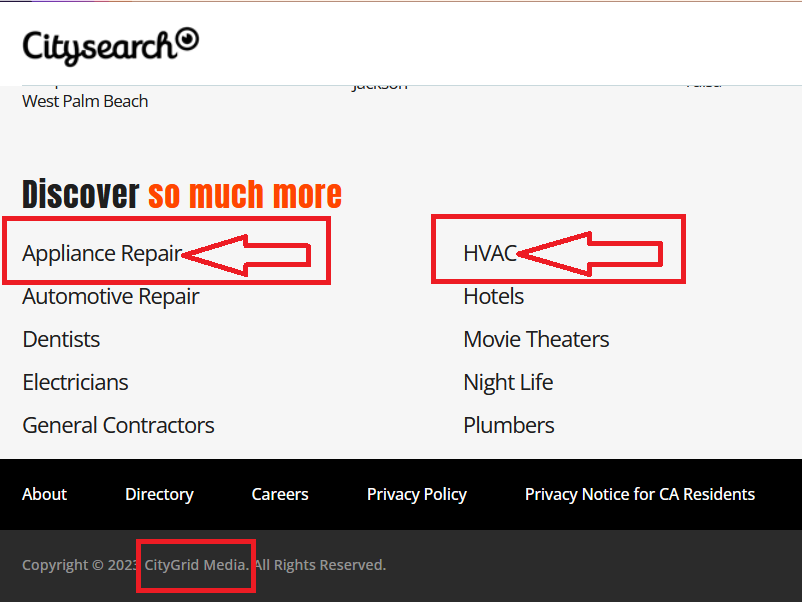 The Significance of Accurate Business Listings
Having an accurate business listing on Citysearch is not just a formality; it's a strategic move that can significantly impact your business. An up-to-date and detailed listing increases your chances of appearing in relevant search results, ensuring that your HVAC and appliance repair services are easily discoverable by those in need.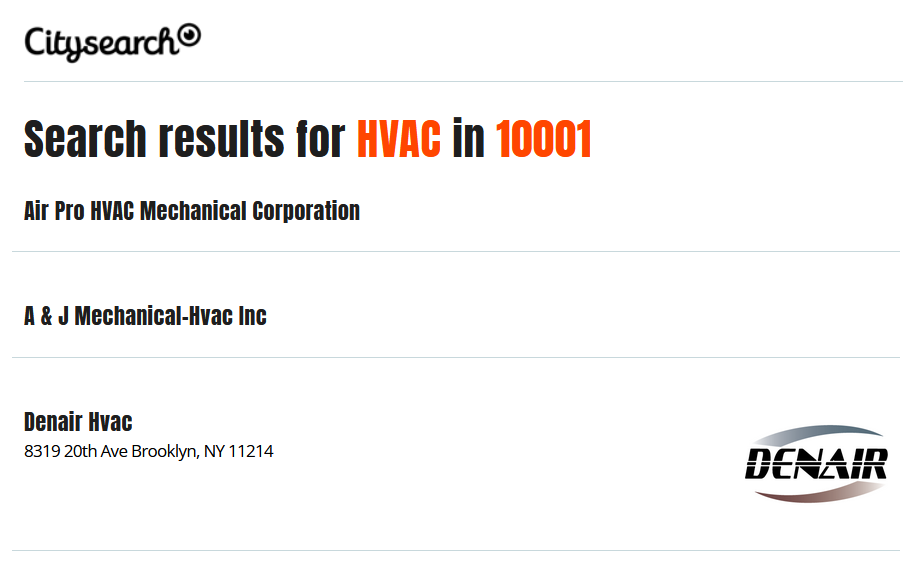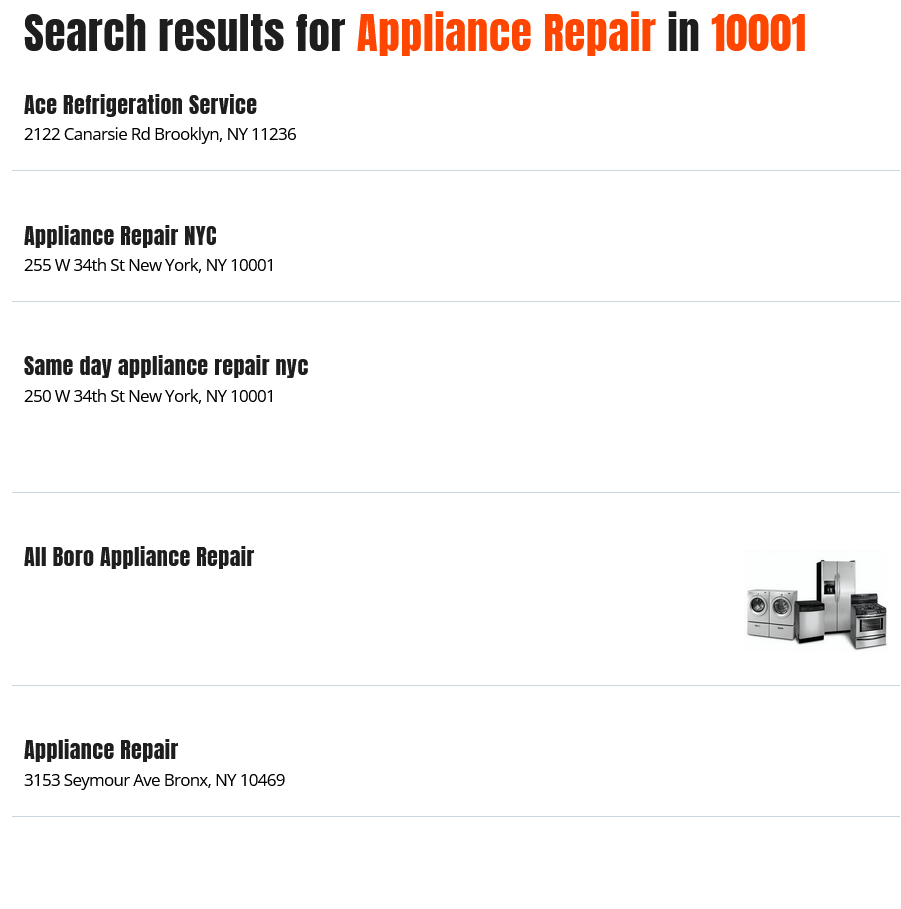 Comprehensive Guide to Adding Your HVAC and Appliance Repair Business Listing
This article aims to provide a clear roadmap for HVAC and appliance repair business owners, helping them seamlessly navigate the process of adding and claiming their business listings on Citysearch. By following the steps outlined below, you'll position your business for improved online visibility and increased customer engagement.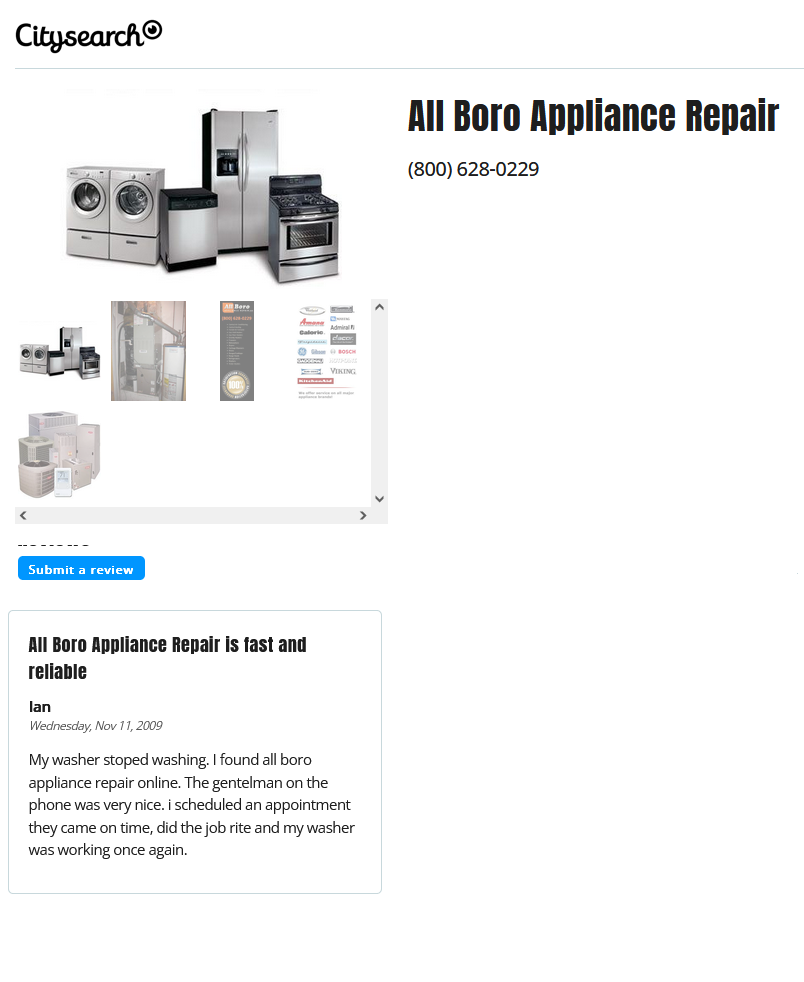 Preparing to Add a Business Listing
Research and gather essential business information
Essential Details for a Strong Start: Business Name, Address, and Phone Number (NAP)
Before you embark on the Citysearch journey, gather accurate and consistent NAP information for your HVAC and appliance repair business. This includes your business name, physical address, and phone number. Ensuring that this information is up to date and matches across platforms is crucial for building trust with both customers and search engines.
Navigating Niches: Selecting Relevant Business Categories and Subcategories
Citysearch categorizes businesses to help users find the services they need. For HVAC and appliance repair businesses, identifying the most relevant categories and subcategories ensures that your listing appears in searches that matter most to potential customers.
Crafting Your Digital Identity: Business Description and Targeted Keywords
Compose a compelling business description that highlights your HVAC and appliance repair expertise and emphasizes the unique value you offer. Incorporate relevant keywords to enhance your listing's visibility in search results.
Building an Effective Online Presence
Before adding your HVAC and appliance repair business to Citysearch, ensure that your online presence is optimized. A well-designed website that accurately reflects your services and a presence on social media platforms can reinforce your credibility and make a positive impression on potential customers.
The Harmony of NAP Consistency: A Cornerstone for Success
Consistency is key when it comes to your NAP information. Ensure that your business name, address, and phone number are consistent across your Citysearch listing, your website, and other online directories. This not only improves customer trust but also signals to search engines that your business is legitimate and reliable.
By meticulously preparing these foundational elements, you'll set the stage for a seamless and successful journey toward adding and claiming your HVAC and appliance repair business listing on Citysearch.
Add 10+ Locations to Citysearch by Submitting Data via Data Aggregators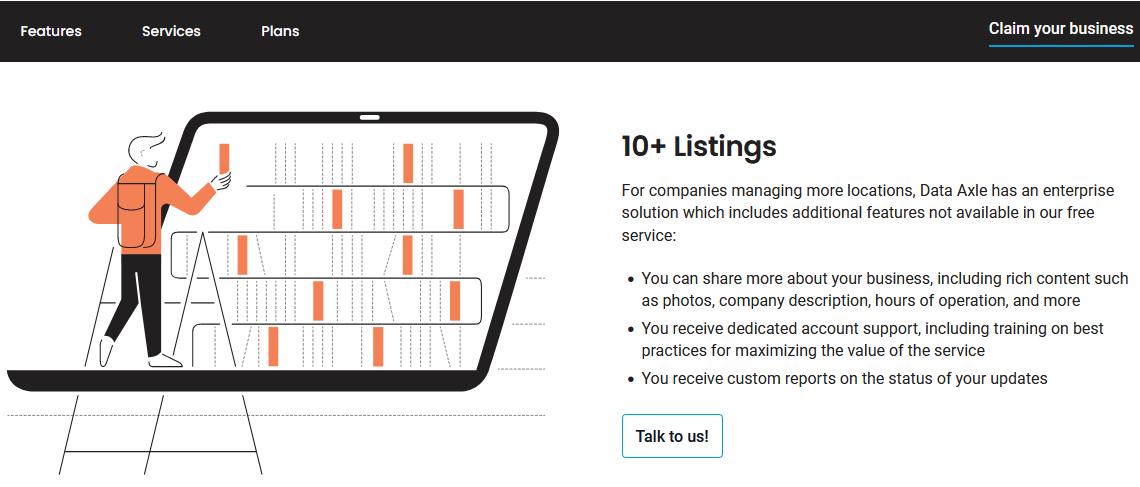 Citysearch is a popular online directory that can serve as a powerful promotional platform for your HVAC or appliance repair business to showcase specialized services. However, if you're grappling with the challenge of adding more than ten locations to Citysearch, there's a solution that simplifies the process: data aggregator submission services.
Navigating the intricacies of Citysearch for multiple locations can be daunting, but data aggregators are well-equipped to tackle this task efficiently. These specialized companies specialize in collecting and submitting business data to directories like Citysearch, ensuring accuracy and expedited results.
When utilizing a data aggregator to add your HVAC and appliance repair business to Citysearch, you'll need to furnish the aggregator with essential business information, including your business name, address, phone number, website, and operating hours. Additionally, details for each location, such as addresses and contact numbers, are required.
Once you've provided this data, the data aggregator takes charge, submitting the information to Citysearch on your behalf. This typically takes only a few days to complete, saving you valuable time and ensuring error-free entries.
Embracing a data aggregator offers several key advantages for your HVAC and appliance repair business:
Simultaneous Submission: Bulk submission of all your locations eliminates manual data entry for each listing.
Consistency and Accuracy: Your business information is uniformly and accurately entered, promoting professionalism.
Tracking and Adaptability: Monitor submission progress and make necessary adjustments as needed.
Time and Cost Efficiency: Bypass the need for third-party assistance, saving both time and money.
For businesses with over ten locations, utilizing a data aggregator is a strategic choice to seamlessly integrate your HVAC and appliance repair business into Citysearch. Streamlined, accurate, and efficient, this approach ensures your business enjoys comprehensive visibility on this prominent directory.
Here are notable data aggregator submission services compatible with Citysearch business listings:
Data Axle: A leading aggregator providing various submission methods, including manual, bulk, and API submission.
Whitespark: Presents a comprehensive Local Listings Booster package, encompassing data aggregator submission and more.
Moz Local: An all-inclusive local SEO platform, offering data aggregator submission alongside other essential features.
When selecting a data aggregator submission service, consider these factors:
Directory Compatibility: Ensure the service covers Citysearch and other pertinent directories.
Submission Methods: Opt for a method that suits your convenience, such as manual, bulk, or API submission.
Budget: Evaluate the cost and choose a service that aligns with your financial plan.
Incorporating data aggregator submission services into your Citysearch strategy empowers your HVAC and appliance repair business to thrive, offering unparalleled convenience, accuracy, and visibility in the online landscape.
How to Add a New Business Listing to Citysearch
Step 1: Begin the Process at Data Axle Initiate the journey by visiting Data Axle and conducting a search for your HVAC and appliance repair business name. Note that Data Axle mandates this preliminary search as a prerequisite for introducing a new listing.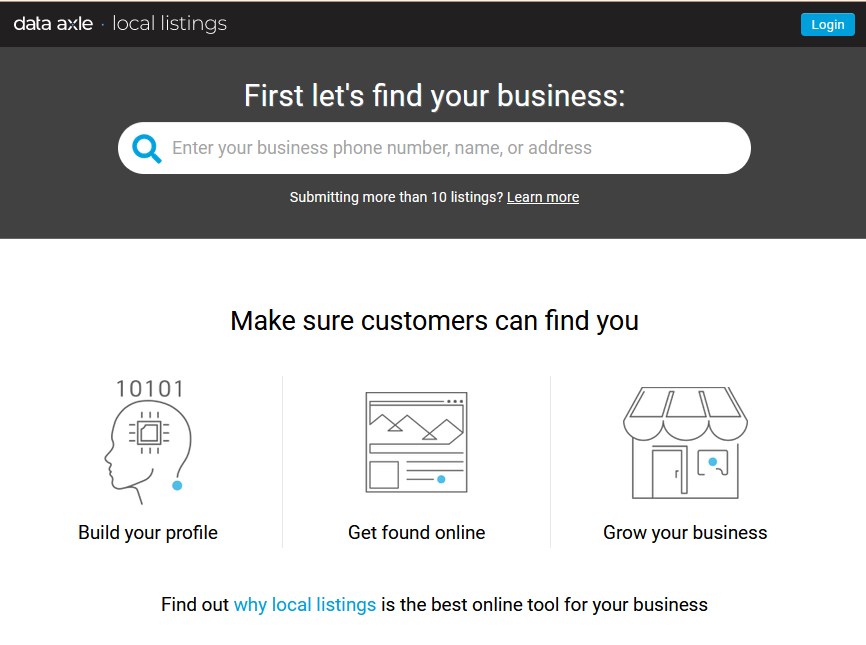 Step 2: Expedite Your Inclusion In the event that your business isn't immediately visible, don't worry. Opt for the "Contact us" option, allowing direct communication with Data Axle. This precautionary step is implemented by Data Axle to maintain the authenticity of submissions and thwart fraudulent entries.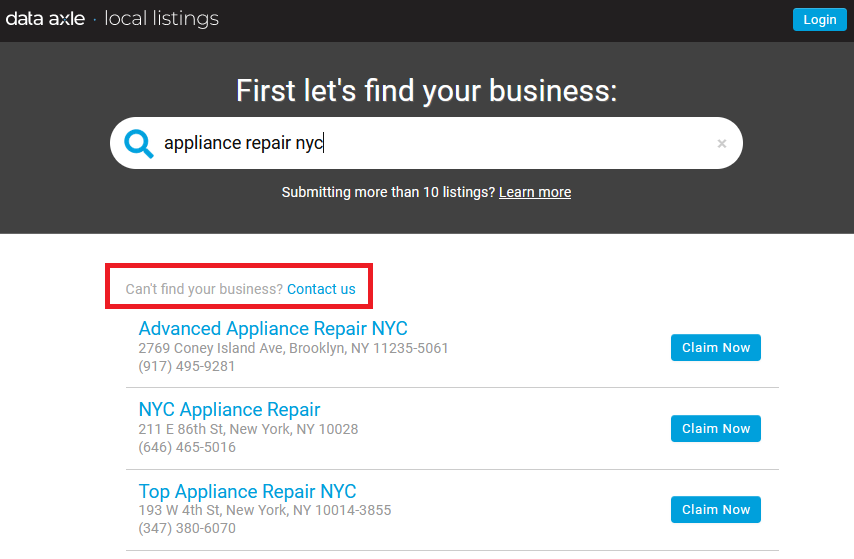 How to Claim an Existing Citysearch Business Listing
Step 1: Access Your Data Axle Account Commence the process by logging into your Data Axle account, tailored to your HVAC and appliance repair business. Navigate to the search page, poised to claim your Citysearch listing.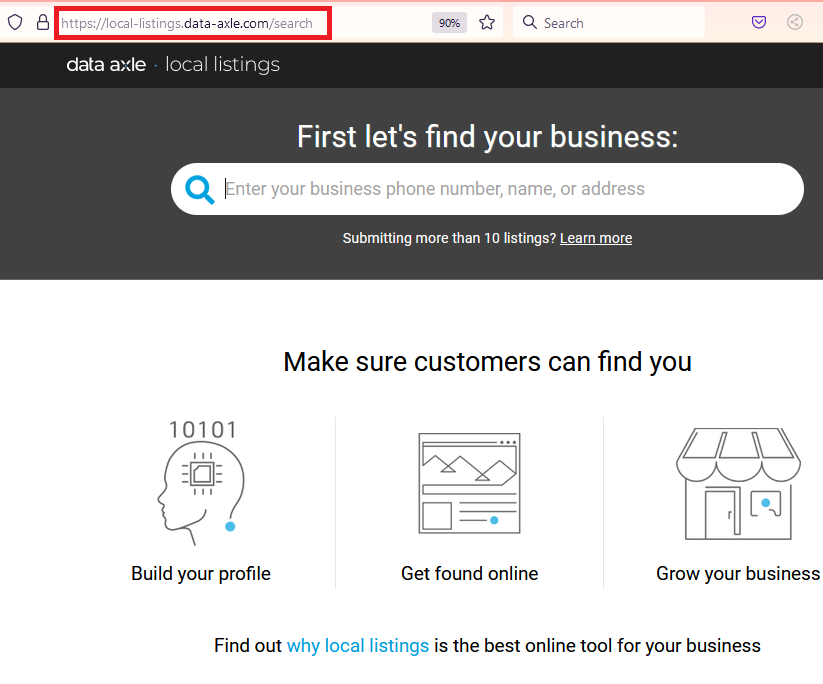 Step 2: Initiate the Claiming Process Enter pertinent details such as your business name, business phone number, or address into the search field. Hit 'Enter' to initiate the search, igniting the journey to secure your presence on Citysearch.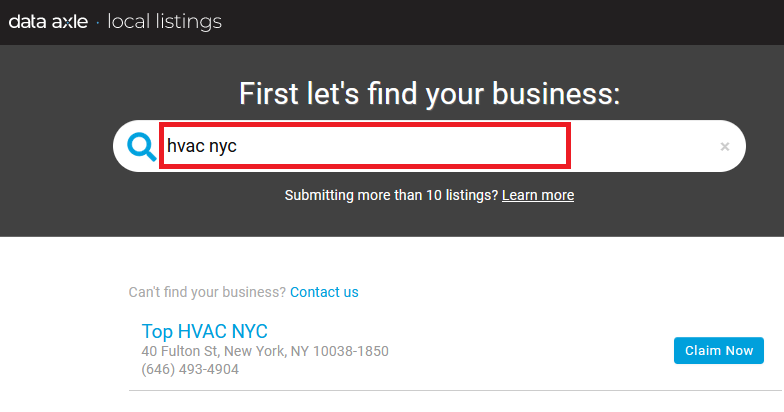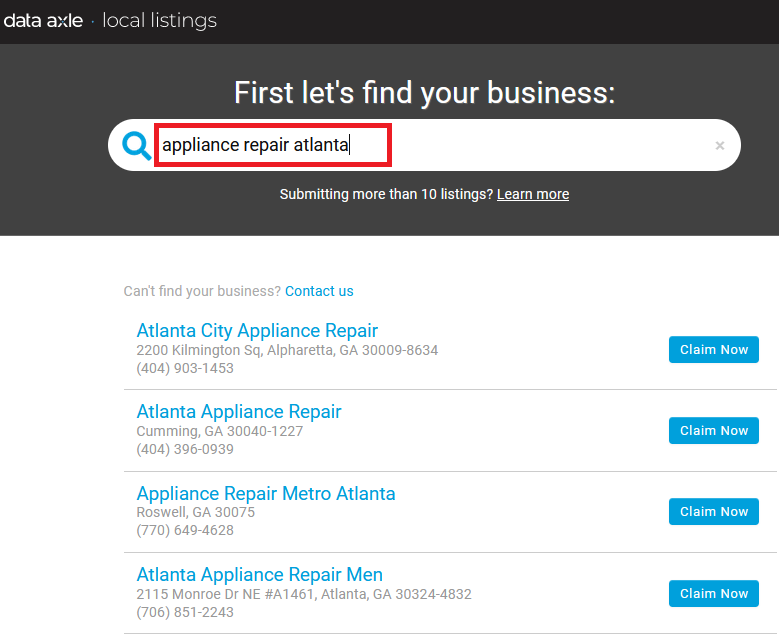 Step 3: Identify Your HVAC and Appliance Repair Business Peruse the search results meticulously, seeking out business information that aligns with your HVAC and appliance repair enterprise. Once located, seize the opportunity by clicking 'Claim Now', initiating the process to assert your rightful ownership.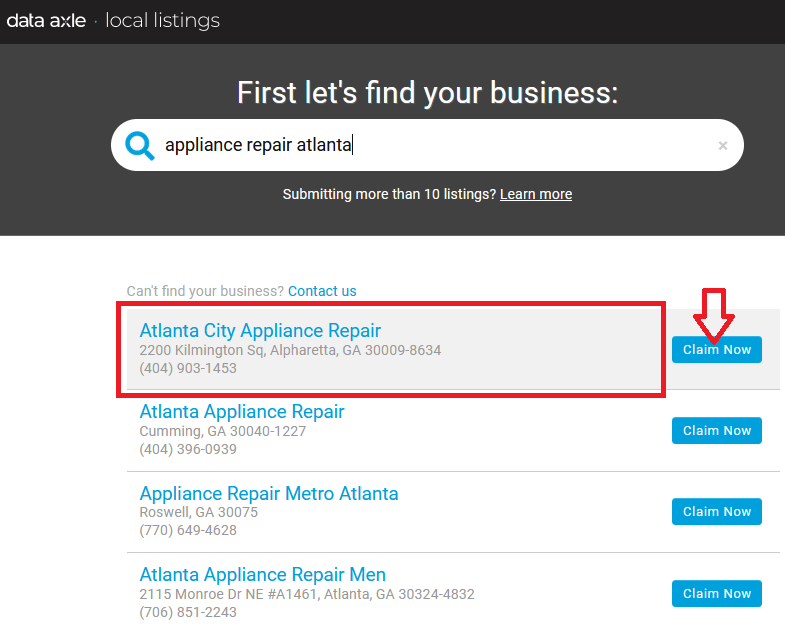 Step 4: Instant Verification via Phone Progress to the subsequent page, where you'll encounter the option to affirm your commitment. Click on "Yes, Call Me Now," prompting Data Axle to promptly call you at the business phone number associated with the listing you aim to claim. This swift verification method ensures a secure and seamless process for your HVAC and appliance repair business.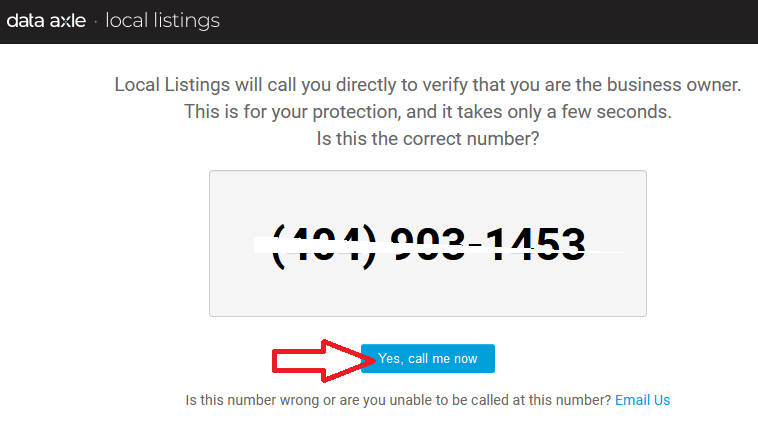 Step 5: Automated Verification Call Prepare to receive an automated call from Data Axle, tailored to your HVAC and appliance repair business. Upon answering, follow the prompts to input the provided four-digit code, streamlining the verification process.
Step 6: Business Dashboard Access Upon successful verification, your path leads to your business dashboard. Here, you'll find an overview of your actions. Note that any claims submitted will undergo meticulous review and evaluation by Data Axle's dedicated moderators.
Step 7: Await Citysearch Data Integration Anticipate a timeline of 1-2 months for Citysearch to seamlessly integrate your data from Data Axle. This essential step ensures that your HVAC and appliance repair business's information is accurately presented on the platform, optimizing your visibility and connection with potential clients.
Tips for Optimizing Your Citysearch Business Listing
Encouraging Customer Reviews and Ratings
Importance of positive customer feedback: Positive customer feedback is essential for any business, but it is especially important for HVAC and appliance repair businesses. This is because people often need to make a big investment when they hire an HVAC or appliance repair company, and they want to be sure that they are making the right decision. Positive reviews can help to build trust and credibility with potential customers, and they can also help to increase sales.
Strategies for soliciting reviews from satisfied customers: There are a few different ways to solicit reviews from satisfied customers. One way is to simply ask them to leave a review on your Citysearch business listing. You can also offer incentives for leaving a review, such as a discount on their next service call. Another way to solicit reviews is to send out email or text message surveys to your customers after they have had a service call.
Utilizing Keywords for Better Search Visibility
Incorporating relevant keywords in the business description: When you are creating your Citysearch business listing, be sure to incorporate relevant keywords in your business description. This will help people find your listing when they are searching for HVAC and appliance repair services. Some relevant keywords to include in your business description might be "HVAC repair," "appliance repair," "emergency repair," "24/7 service," and "warranty."
Optimizing category selection for better targeting: When you are selecting categories for your Citysearch business listing, be sure to choose categories that are relevant to your business. This will help to ensure that your listing is shown to people who are actually interested in your services. Some relevant categories for an HVAC and appliance repair business might be "Home Improvement," "Home Services," "Repair Services," and "HVAC."
By following these tips, you can optimize your Citysearch business listing and attract more customers for your HVAC and appliance repair business.
In a landscape driven by digital engagement, a robust online presence is paramount for HVAC and appliance repair businesses. Your Citysearch business listing serves as a gateway to heightened visibility and customer connection. By adhering to the steps outlined in this guide, you've equipped yourself to optimize this platform. Embrace the significance of accurate business details and a consistent NAP across platforms. Your Citysearch journey encompasses meticulous preparation, efficient submission, and vigilant monitoring. As you successfully add or claim your listing, remember that this venture extends beyond integration—ongoing upkeep and engagement amplify your impact. Continuously nurture your listing to uphold credibility, stay competitive, and foster enduring customer relationships. With a well-maintained Citysearch presence, your HVAC and appliance repair business stands poised to thrive in the digital age.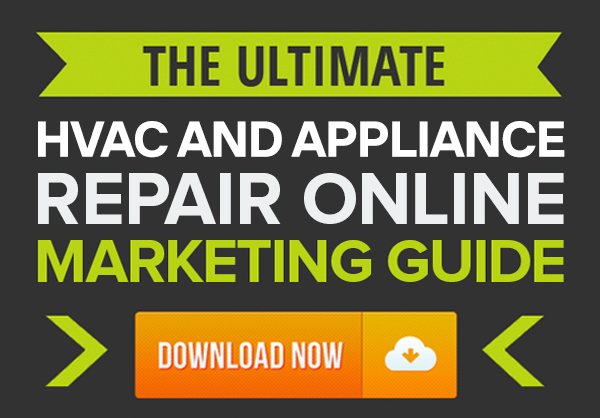 Ready to Skyrocket Your Business? Let Us Handle the Digital Landscape for You!
Running an HVAC or appliance repair business demands your full attention, leaving little time to navigate the intricate world of maintaining accurate business listings and citations across platforms like Citysearch. We understand the challenges you face. Our seasoned digital marketing experts specialize in optimizing your online presence, ensuring your business shines on every platform. From crafting compelling listings to managing updates and reviews, we've got you covered. Watch as our expertise generates a surge of leads, including quality appliance repair leads for sale, propelling your business to new heights. Don't let the digital domain hold you back—let us pave the way to success while you focus on what you do best. Get in touch today to unleash the full potential of your business and discover a tailored marketing strategy for your air conditioning company!
Get Your Free Digital Marketing Review Session
Rev up your AC or Appliance Repair Business with Our FREE Online Marketing Guides. Gain a Competitive Advantage, Uncover Insider Tips, and Fine-Tune Your Business for Unstoppable Growth. Download Now to Seize This Opportunity!