Before you take steps to list your heating and cooling company or appliance repair business on Yelp, it is important to check if your business is already listed on Yelp. A simple search will help you in checking the status of your listing. Even if you never used Yelp, chances are, your business is listed on the site. This is because most content you find on the site is created by the users. That is why you should immediately visit the site to check out if your business is listed.
Searching for your ac repair company or appliance repair lead companies
listing on Yelp is easy. All you have to do is put the name of your company on their search bar, select the city and state, and click on search. If the name of your business pops up, it indicates that your business is listed. If your business is listed, all you have to do is select the "Claim your Business" option. When you claim your business, you will be able to update your contact details, add photos, check the reviews given by customers, and get all possible information on your target audience.
To claim your business, all you have to do is enter your name, address, contact number, and the password. Once you enter these details, select agree to the Terms of Service of Yelp. After you have completed these formalities, the claim process will be completed.
Adding Your Business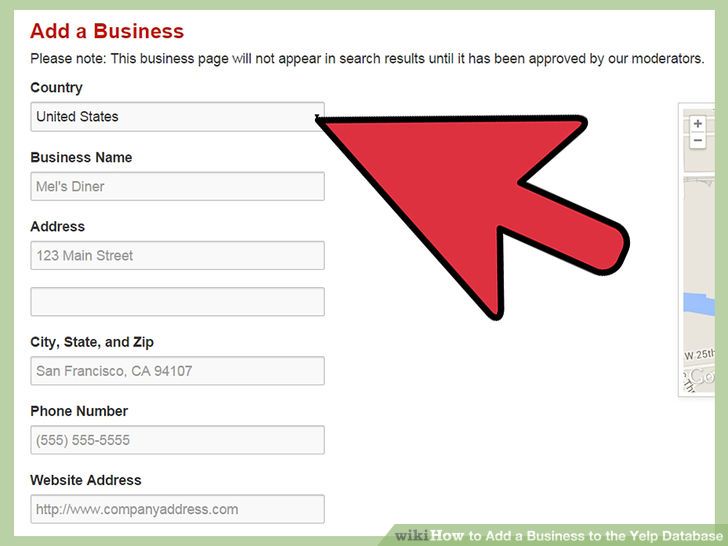 If you find that your business is not listed on Yelp, you will have to add the details of your business manually. To complete this process, you must visit the "Add your Business" section of the site. You must then enter the following details:
Name of your Business

Complete Address

City, State, and the Zip Code

Phone Number(s)

Website Address

Business Hours

Important Business Categories

Email Address
Once these details are submitted, Yelp will review your submission. This can take a few days. Once your listing is approved, you will receive an email confirmation.
Fill out your Business Page
Filling out details on your air conditioner repair company or appliance repair business page will help in providing prospective customers all essential information about your company. Since Yelp is targeted at locals who are looking for information about local business, leaving out essential details of your business, can turn-off potential customers.
So what is some of the information that customers are looking for? These include:
Complete address of Address

Your Website Address or a link to the website where you sell your service or product

Hours of Operation

Price Range of your Products or Service

Photos

Parking Information

If you accept credit cards

Parking Availability for walk-in Customers

Turnaround Time

Products your service and repair

Repair and Service Warranty
You also have an option to choose the items you want to display, so select each option carefully. Make sure you include as many details about your company as possible to make it easy for people to contact you and use your service.
This step is extremely important even if your company is already listed on Yelp. You must make sure that all details on the website are correct and take steps to revise incorrect details.
An important point to note is that your air conditioning repair company or appliance repair company information can be easily modified by the users. So, make sure this information is updated regularly. Even though the information must go through the moderator first, you must still keep a track of these changes.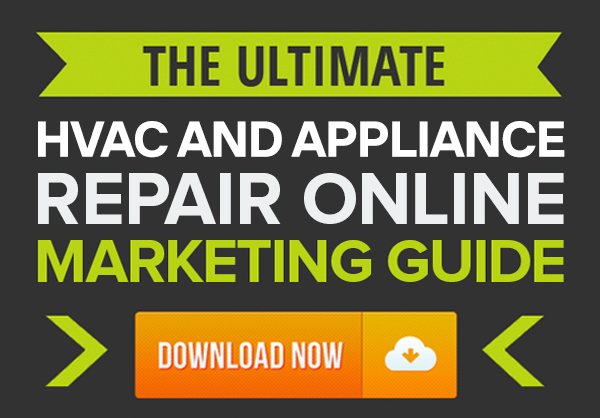 Using Yelp can help your business in several ways. When you analyze the demographics of people who are checking out your business listing, you gain insight into who your target audience is. This information will help in promoting your business as you can design services, products, ads, and content to suit their needs.
When the user clicks through your website, bookmarks your listing, calls for more information on your business, or checks into your business, you will be given the following information about the user:
Name

Link to their profile on Yelp

Age

Gender

Home City
However, you must remember that the user can turn this information off in the privacy setting. But, if the user does not turn off their privacy setting, you can use the information to understand the demographics of your target audience.
If you would like to learn more internet marketing tips to grow your hvac business or appliance repair business, check out our FREE Online Marketing guide here or learn about our seo for hvac contractors.