Business Listing No Longer On Google Maps?
One day, Sarah, the owner of an HVAC and appliance repair business, noticed that her business was not receiving phone calls as usual. When she checked her business listing on Google, she was shocked to find that it was no longer on Google Maps. This was a legitimate business with a physical location and all the necessary licenses and certifications.
Sarah immediately used Google's reinstatement form to try to resolve the issue. However, she received a response from Google stating that her business was not eligible to be displayed on Google Maps according to their quality guidelines. They recommended consulting the Google Business Profile Help Center for further information.
Determined to get her business reinstated, Sarah sent an email with additional evidence, including photos of her physical location and proof of her licenses and certifications. She hoped that this would be enough to convince Google to restore her business listing on their platform.
Sarah, the owner of the HVAC and appliance service business, included all of this information in her email to Google. She emphasized that they had paid for a professional photographer to create a 360 tour and pictures of their business a few years ago, and included pictures of their physical location, service truck, and even a billboard they had down the street advertising their business. She pleaded with Google to help them get their business listing reinstated and their reviews restored online.
Sarah reached out to an expert for help after her attempts to reinstate her business listing on Google were unsuccessful. The expert asked Sarah if there was anyone else managing the listing, and Sarah initially said no. However, upon further investigation, they discovered that a manager from a reputation management company had been making regular map edits on the listing. This behavior was flagged as suspicious by Google, leading to the suspension of the account.
With the help of the expert, Sarah was able to remove the manager from the listing and proceed with a reinstatement request. Seven days later, her business was reinstated on Google Maps.
This experience highlights the importance of being cautious when it comes to managing a Google Business Profile, as it is easy for a listing to be suspended without an obvious reason. It is especially important for agencies managing client Google Business Profiles to avoid making too many map edits on a daily basis in order to avoid any potential flags or suspensions.
What is a Google Business Profile suspension?
A Google Business Profile (GBP) suspension occurs when your free business listing on Google and Google Maps becomes invisible or is no longer under your control, and Google questions its validity.
Your Google Business Profile Has Been Suspended

If you receive a notification that your Google Business Profile has been suspended, it is important to avoid creating a new listing. Doing so could result in the loss of all your reviews and any ranking power your business had previously gained. As long as your business and account adhere to the guidelines, it will eventually be reinstated, regardless of what support staff may say.
How to Tell How Serious Your GBP Suspension Is
There are two types of Google Business Profile suspensions that can affect AC repair business owners or appliance repair business owners. To determine the severity of your suspension, you can search for your business on Google Maps. If your business is not listed, you have a hard suspension. If your business is listed but you are unable to access it or make changes, you have a soft suspension.
A hard suspension is serious and means that your business listing has been completely removed from Google and Google Maps and is at risk of losing all of its reviews.
A soft suspension is less severe and usually occurs due to a problem with a user on the account. In this case, the business listing is "disabled" and is still visible in search results, but the owner is unable to make changes or manage it. The listing is in an unverified status and is vulnerable to being removed by user edits.
What can trigger a GBP suspension?
There are several factors that can trigger a suspension of a Google Business Profile (GBP) for HVAC businesses or appliance repair businesses.
One cause is an algorithmic sweep, where Google systematically checks for fake or suspicious business listings in certain categories that are prone to such listings, including ac repair and appliance repair listings. This type of suspension is the most common and can be difficult to troubleshoot, as it can be triggered by a range of issues, such as incorrect business hours or an improperly set address.
Another cause is an issue with the account, such as a representative of an SEO company submitting spammy map edits, or a user violating other guidelines. In these cases, all listings under the account may be suspended.
A manual suspension is when a Google employee personally decides that a business should not be listed on Google Maps, often after the business has been reported through the spam redressal form. In these cases, the business may receive a soft suspension, which allows them to go through the reinstatement process but leaves their listing vulnerable to removal by any user. If there are enough signals suggesting that the business should be removed, it may receive a hard suspension and be completely removed from Google Maps. Common reasons for a hard suspension include having a spammy business name or using a virtual office as the business address.
Commons Reasons for GBP Suspension and How to Rectify Them
There are several common reasons for a suspension of a Google Business Profile (GBP) for HVAC businesses or appliance repair businesses. In all cases, it is important to file for reinstatement. It is also advisable to seek the assistance of other professionals and to use the Google Business Profile Help Community to have your listing details reviewed by someone. When submitting a reinstatement form, it is helpful to provide as much evidence as possible. It is important to focus on the facts and not to complain about financial losses or unpaid bills, as Google is not concerned with such matters and they can distract from the issue at hand.
Here are some common reasons for a suspension of a Google Business Profile (GBP) for HVAC businesses or appliance repair businesses, along with advice on how to rectify them:
Listing yourself as open 24 hours when you are not
Make sure your business hours accurately reflect when your physical location is staffed and open to the public.
Adding keywords to your business name
Ensure that your business name reflects what is on your signage and is registered with the secretary of state. Avoid adding unnecessary keywords.
Having your address at a virtual office or co-working space
This can attract unwanted attention from competitors and may result in a suspension. If you must use a virtual office or co-working space, be prepared to provide a lot of evidence to support your business.
Make sure to document your previous and new addresses, as this can sometimes trigger a suspension.
Creating multiple listings for the same business
Remove any fake listings from your dashboard and try to remove them from Google Maps, or admit fault and provide the URL for the fake listings when filing for reinstatement.
Creating multiple listings at the same address
Remove any fake business listings and provide legal proof of the additional business if necessary.
What can cause suspensions to be more common?
It can be frustrating and confusing when a Google Business Profile (GBP) is suspended, especially for HVAC businesses or appliance repair businesses. In some cases, the cause of the suspension is easy to identify and rectify. For example, if a business owner has created multiple listings at their home address or has keyword-stuffed their business name, they can simply remove the fake listings and ensure that their business name accurately reflects their registered business name.
However, other causes of suspension can be more complex and difficult to resolve. For instance, if a competitor is constantly editing a business's GBP name or if a business has unknowingly violated the guidelines, it can be challenging to get the listing reinstated. In such cases, it is important to have all the necessary documentation and evidence on hand to support the reinstatement process. It can also be helpful to seek the assistance of professionals to ensure that the listing is properly maintained and protected.
There are several actions that can significantly increase the likelihood of a suspension for a Google Business Profile (GBP). These include:
Allowing rogue account managers or users who engage in spammy edits to manage the listing
Carelessly keyword stuffing the business name and subsequently being reported for it
Making multiple, rapid-fire edits to the listing
Publicity or press coverage that calls into question the legitimacy of the business, such as the Wall Street Journal article about fake Google Business Profiles
Changing the business model from a storefront to a service area business
Failing to ensure that the address and hours listed on the GBP match those on the business website, particularly if the business is located in a virtual office
Placing the pin marker in a location that raises suspicions.
Avoiding these behaviors and following the guidelines for GBP can help to minimize the risk of suspension.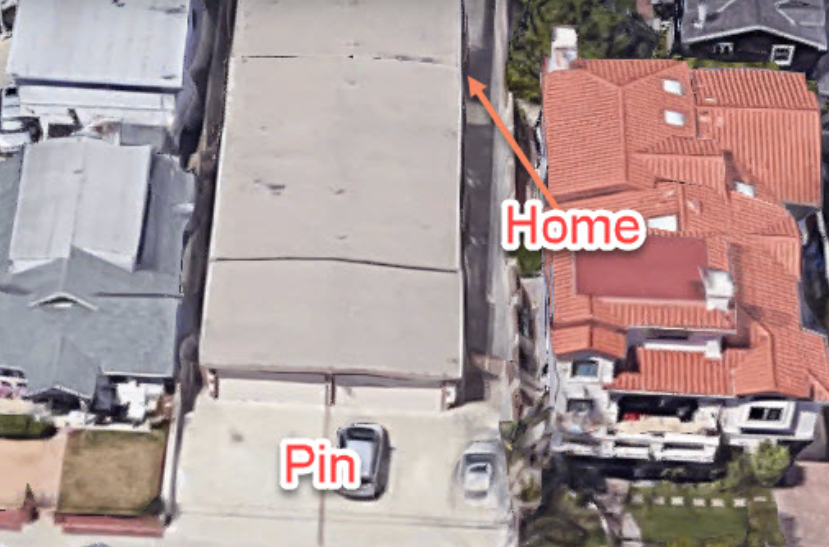 Google Business Profile Suspended Due to Quality Issues
If you are an HVAC or appliance repair business, it is important to understand the various quality issues that can lead to a suspension of your GBP listing. To avoid suspension, be sure to review the Google Business Profile Guidelines and gather all necessary information before attempting to challenge the suspension.
While it is possible to fix a suspended profile, you should be prepared for the process to take some time and be ready to provide the required documentation. Don't try to cut corners or challenge the suspension without all the necessary information. If you take the time to follow the guidelines and provide the required information, you will be able to get your GBP listing reinstated and avoid future issues.
How to Avoid Google Business Profile Suspension
The most effective way to avoid a suspension of your GBP listing as an HVAC or appliance repair business is to adhere to the guidelines at all times and refrain from attempting to circumvent them. To further reduce the risk of suspension, make sure your business information is always current in the state business directory, city license, or state bar, consider hiring a Street View photographer to update your signage, and avoid creating numerous listings in an effort to game the system.
It's also important to consider whether having a presence in a particular metro area will generate sufficient revenue to justify the cost of staffing an office and legally registering the business. In other words, make informed decisions about where to establish your business based on the potential for profitability rather than a desire to have a presence in every city you serve. By following these tips and avoiding common mistakes, you can help to ensure that your GBP listing remains active and visible to potential customers.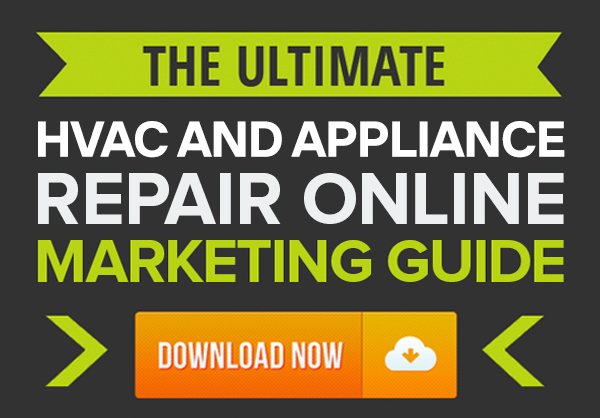 Maintaining an active and visible Google Business Profile (GBP) listing is essential for HVAC and appliance repair businesses looking to attract and retain customers. By following Google's guidelines, keeping your business information up to date, and avoiding common mistakes, you can help to ensure that your GBP listing remains active and visible on Google and Google Maps.
However, it's important to recognize that managing a GBP listing can be time-consuming and requires a certain level of expertise. If you're struggling to set up, optimize, and effectively manage your GBP listing, it may be worthwhile to seek the help of professional online marketing experts like our hvac marketing company, who can help you to avoid the risk of suspension and maximize the impact of your GBP listing. Don't let a suspension or poor GBP management hinder the success of your HVAC or appliance repair business. Get professional help and take control of your online presence today.
Get Your Free Digital Marketing Review Session
Today you can get one of the most popular FREE Online Marketing guides here if you would like to learn the best tips and how you can achieve the highest growth for your AC repair company or appliance repair business.