If you want to rank well on Google, you need to optimize your Google Business Profile (formerly Google My Business, or simply put, GMB). You need to choose a category for your air conditioning repair or appliance repair business profile and include keywords in your business description. Next, you need to optimize the Q&A section of your Google Business Profile (GBP). In this article, you will learn about some of the best practices for optimizing your Google Business Profile.
Optimizing Your Google Business Profile
One of the most important things to do before you submit your Google Business Profile is to choose a category for your business. It is important to select the correct category, so that people can easily find your ac repair company or appliance repair business. This is important because Google has special features for certain categories. It is also important to choose the right category to maximize your SEO (Search Engine Optimization). There are more than 4,000 categories available, so choose the right one for your business.
While you're optimizing your Google Business Profile, it's also important to remember that Google's algorithm takes into account quality and activity when ranking a business. The higher your ranking, the more visibility you'll have on Google Maps and in Google Search. By providing relevant information about your business, you can ensure that your listing will appear higher in local searches.
While optimizing your GBP, don't forget to mention specific products and services you offer. Often, people looking for a particular service mention it on their website. You can add more products and services to your Google Business Profile by reworking your homepage copy and adding new pages, or mentioning them on your FAQ page.
How To Optimize A Business Profile To Target Certain Keywords
If you'd like to target certain keywords for your air conditioner repair or appliance repair business, Google's Business Profile can help. This profile allows you to communicate your business to potential customers, and includes your website, business hours, and other details. It also offers the option to customize the hours of operation for special events.
Examples of Google Review Justifications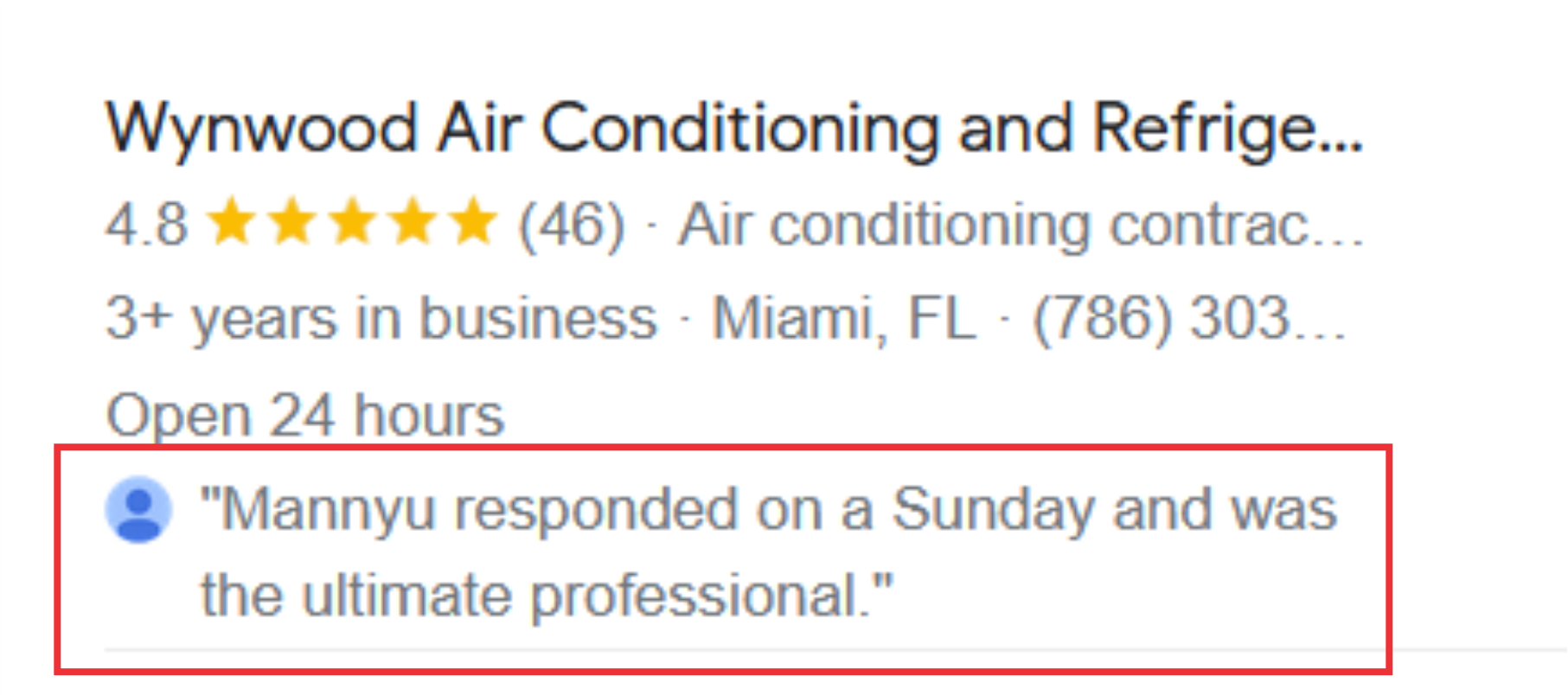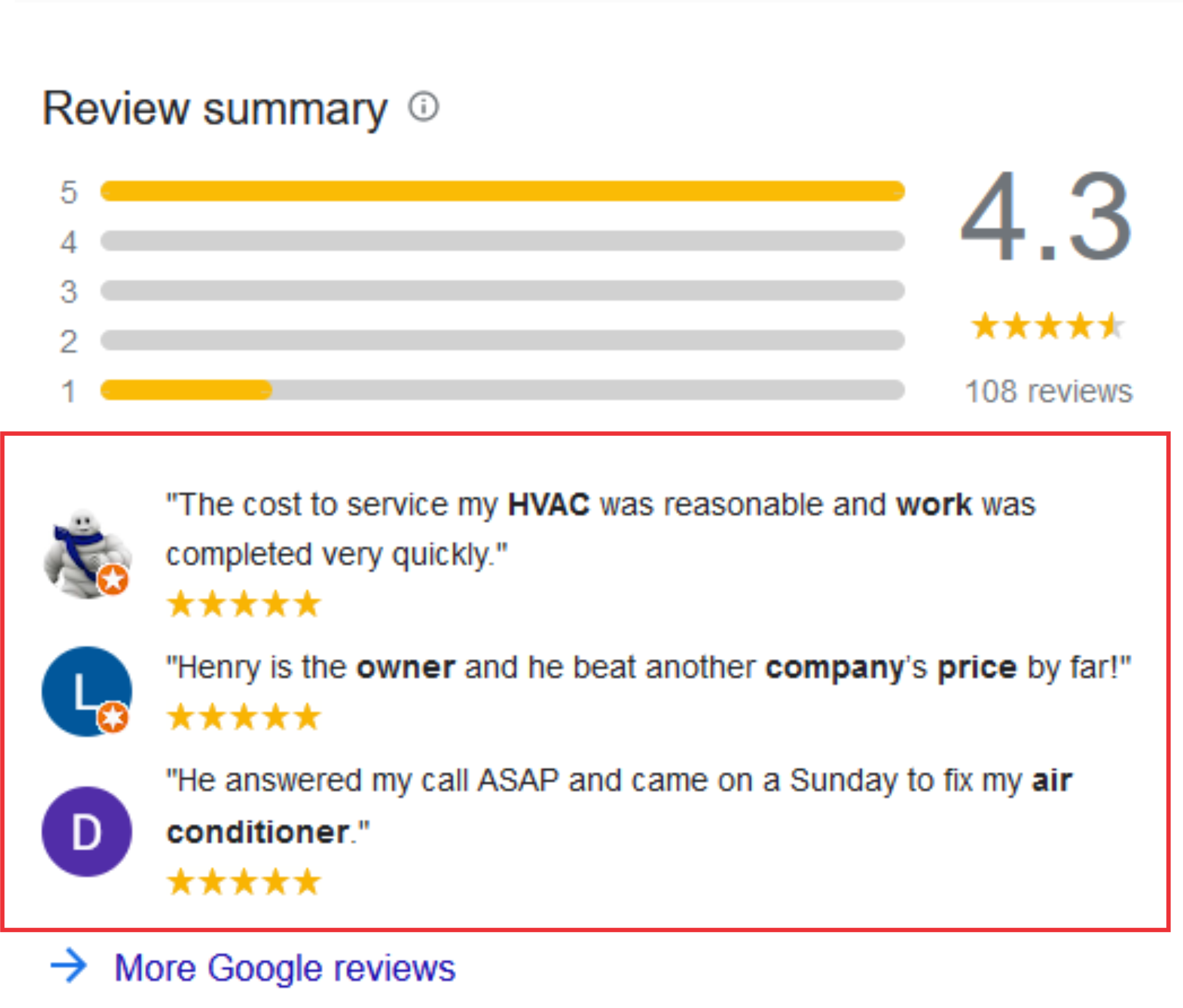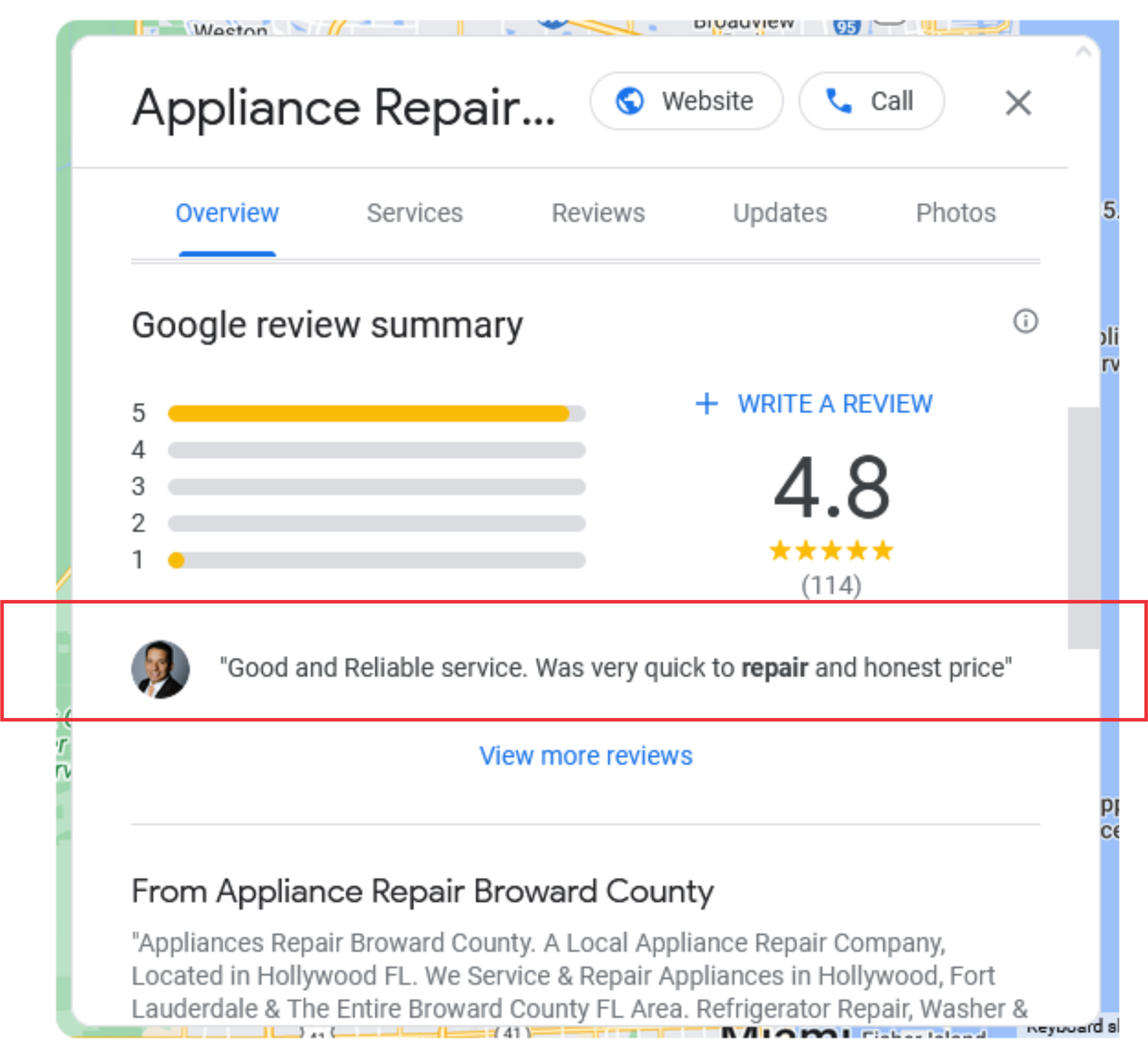 How To Choose Google Business Profile Category
Choosing a category for your Google Business Profile is critical if you want to attract more traffic. A general rule is that you should choose a category based on your business type, HVAC business or appliance repair service company. However, if your business has multiple categories, you may need to prioritize which ones should be more prominent.
Before deciding on a category, it's important to do some research. You should consider the type of audience you serve and which types of search terms they will use. Once you've narrowed your focus, you can enter subtypes in the Google search bar.
Google doesn't reveal all the category information at once, so make sure you choose the right one. You can choose up to 10 categories for your business profile. The more categories you have, the more potential customers you'll attract.
Choosing the Most Appropriate Category For Your GBP to Boost Keyword Visibility on Google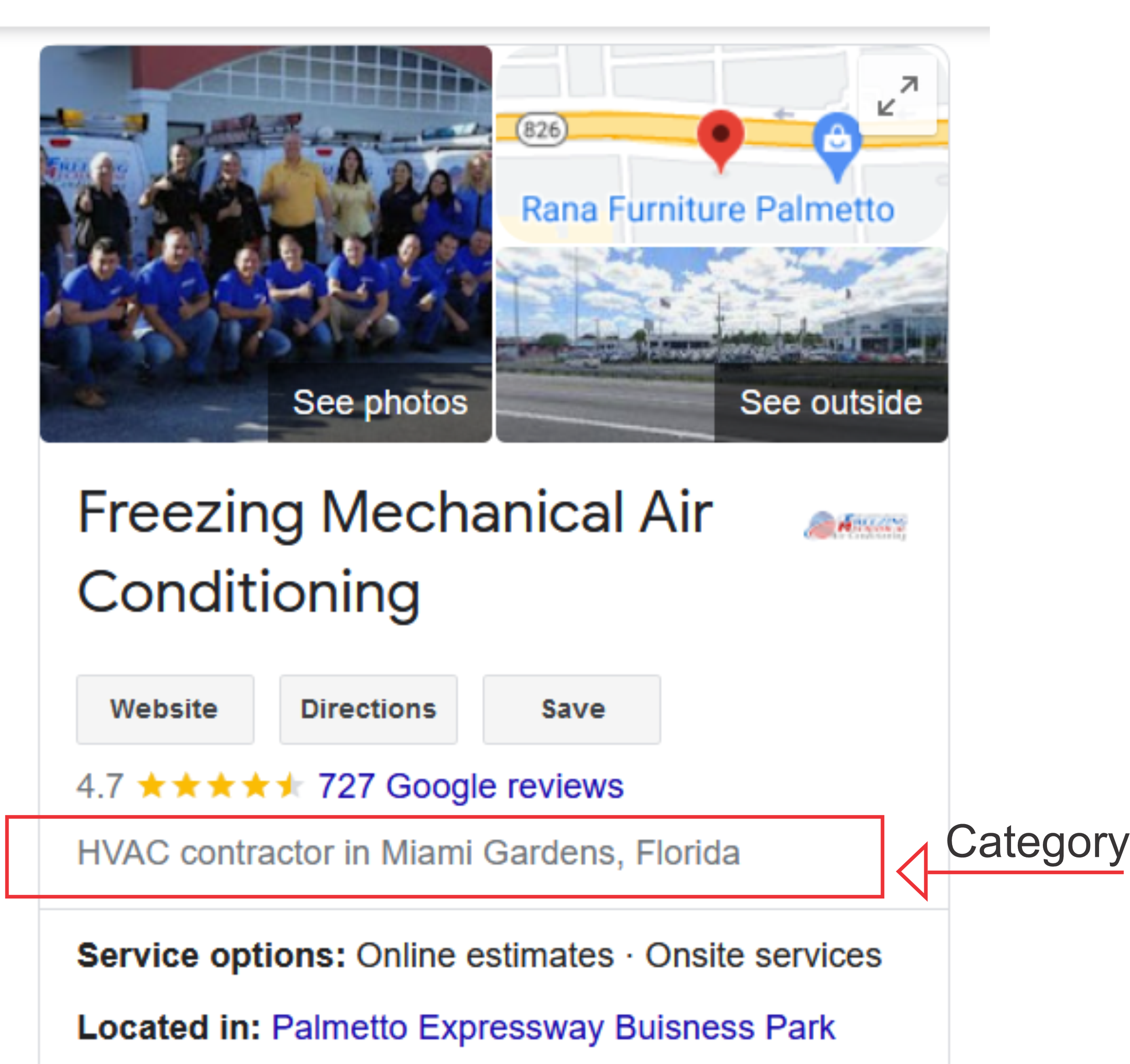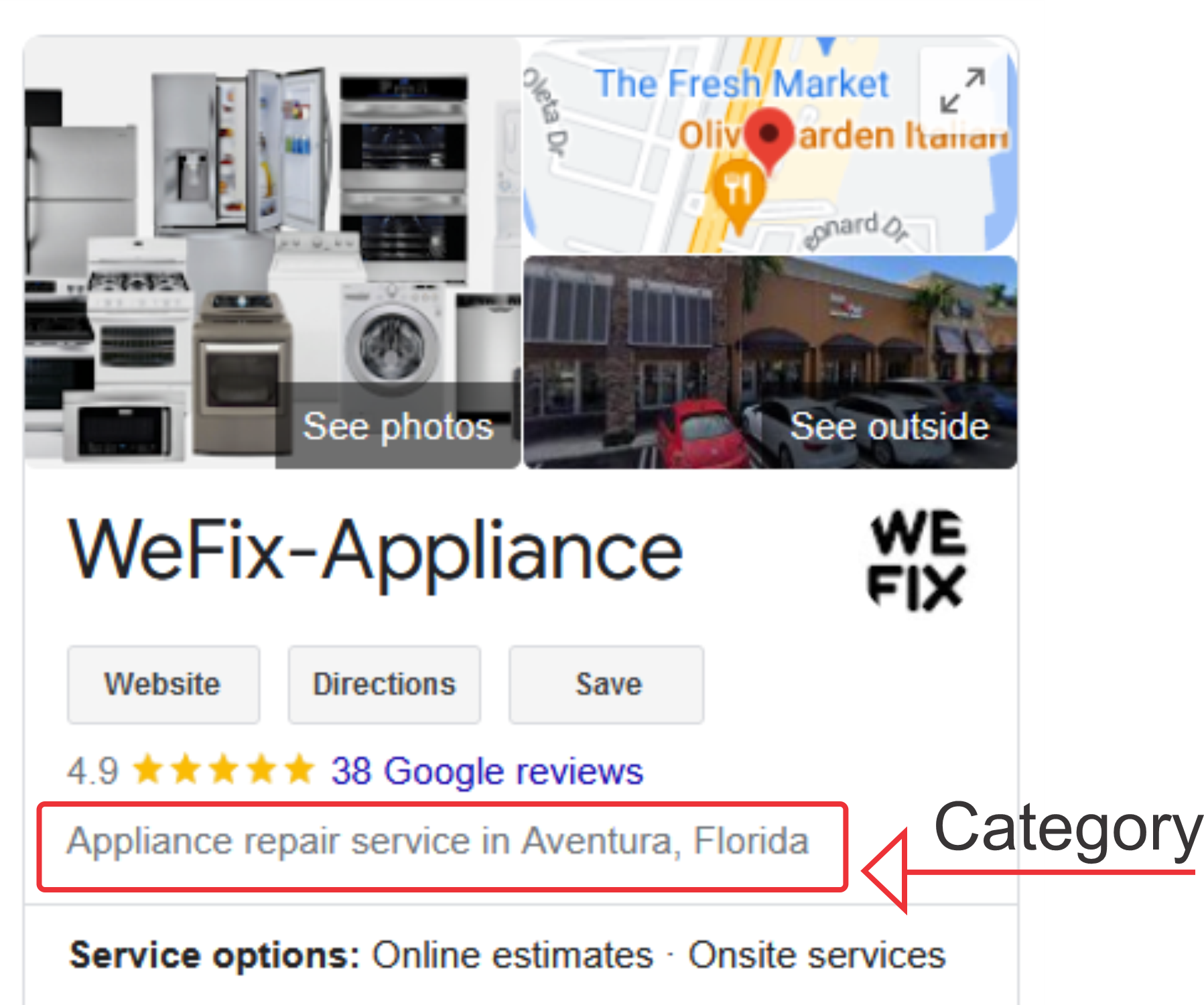 Choosing the most appropriate category for your ac repair company or appliance service GBP will help you boost your keyword visibility on Google. This can be done by looking at your competitors' profiles and noting which keywords they're using and which ones they're not. You can also look at Related Searches, which are at the bottom or middle of a page. These keywords are valuable to boost your visibility because they can help consumers decide whether or not you offer what they're looking for.
Adding Keywords To Your Google Business Description
Adding keywords to your Google Business Description is a great way to advertise your business. It will show potential customers what your business has to offer, where it is located, and the quality of your service. Google's algorithm has gotten more sophisticated over the last decade and is now looking for businesses that appeal to people. In order to get found, your air conditioning repair or appliance service business description needs to be descriptive and easy to read for visitors. The description will have a maximum length of 750 characters.
When deciding which keywords to use, start by checking out your competitors' listings and finding the keywords that will benefit your business. The more competitive your keywords are, the harder it is to rank well for them. You can use Google Webmaster Tools to help you figure out what keywords to use. After logging into Google, click on the "Keywords" tab. You can enter up to five keywords related to your ac repair or appliance repair business.
Once you have a list of keywords that you want to target, the next step is to add them to your Google Business Description. It's important to use the correct keywords and ensure that they match your air conditioning repair or appliance repair business's actual name.
Examples of Google Business Descriptions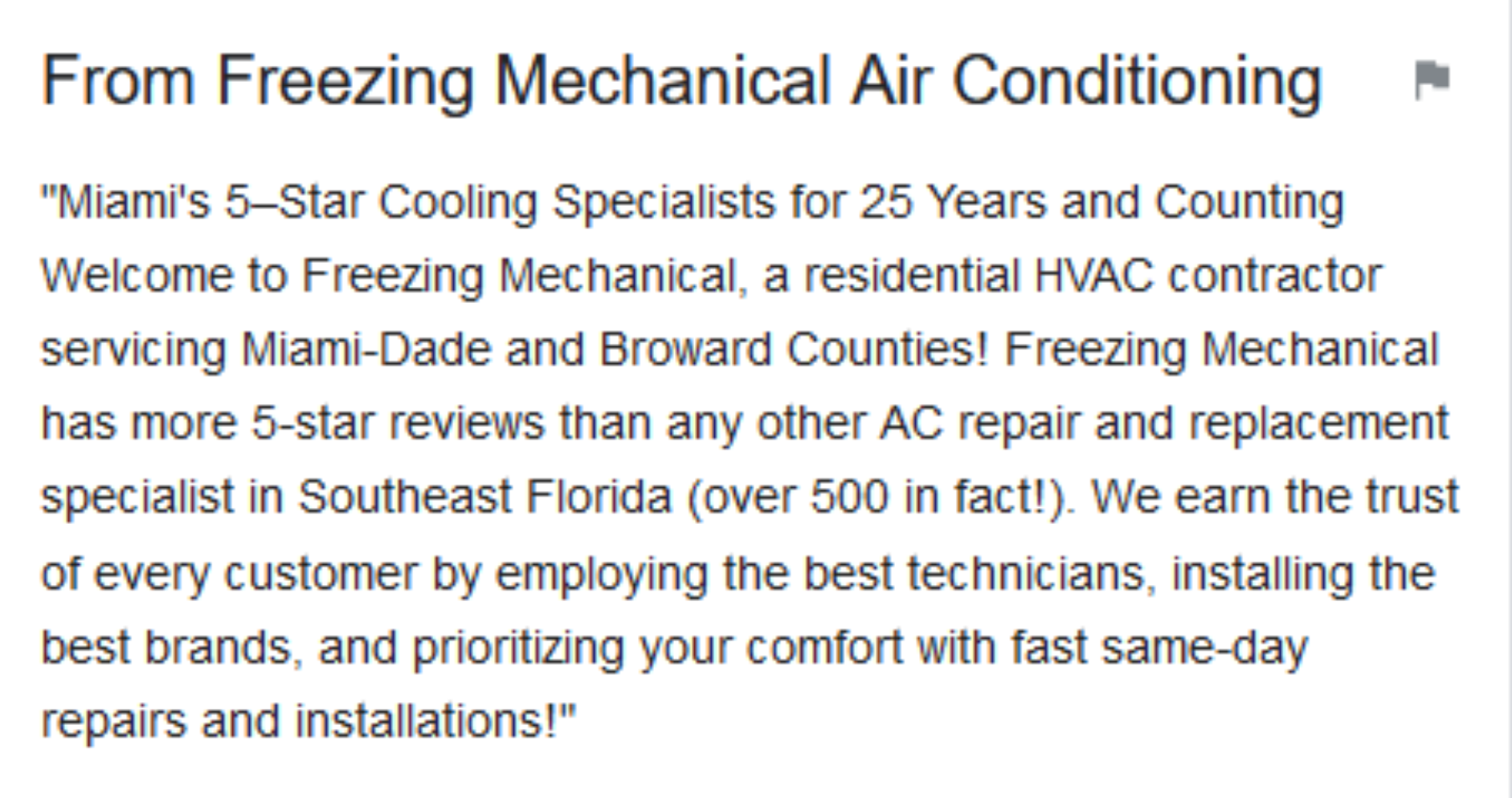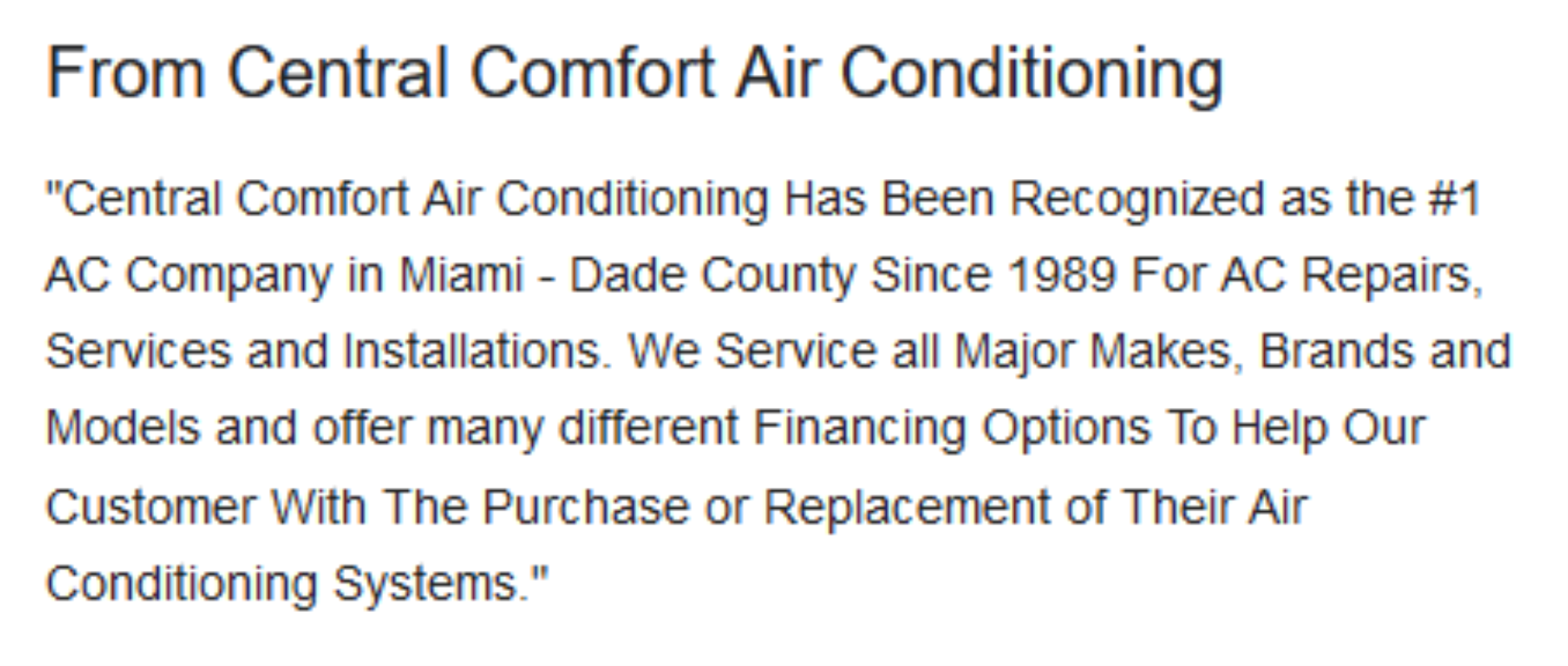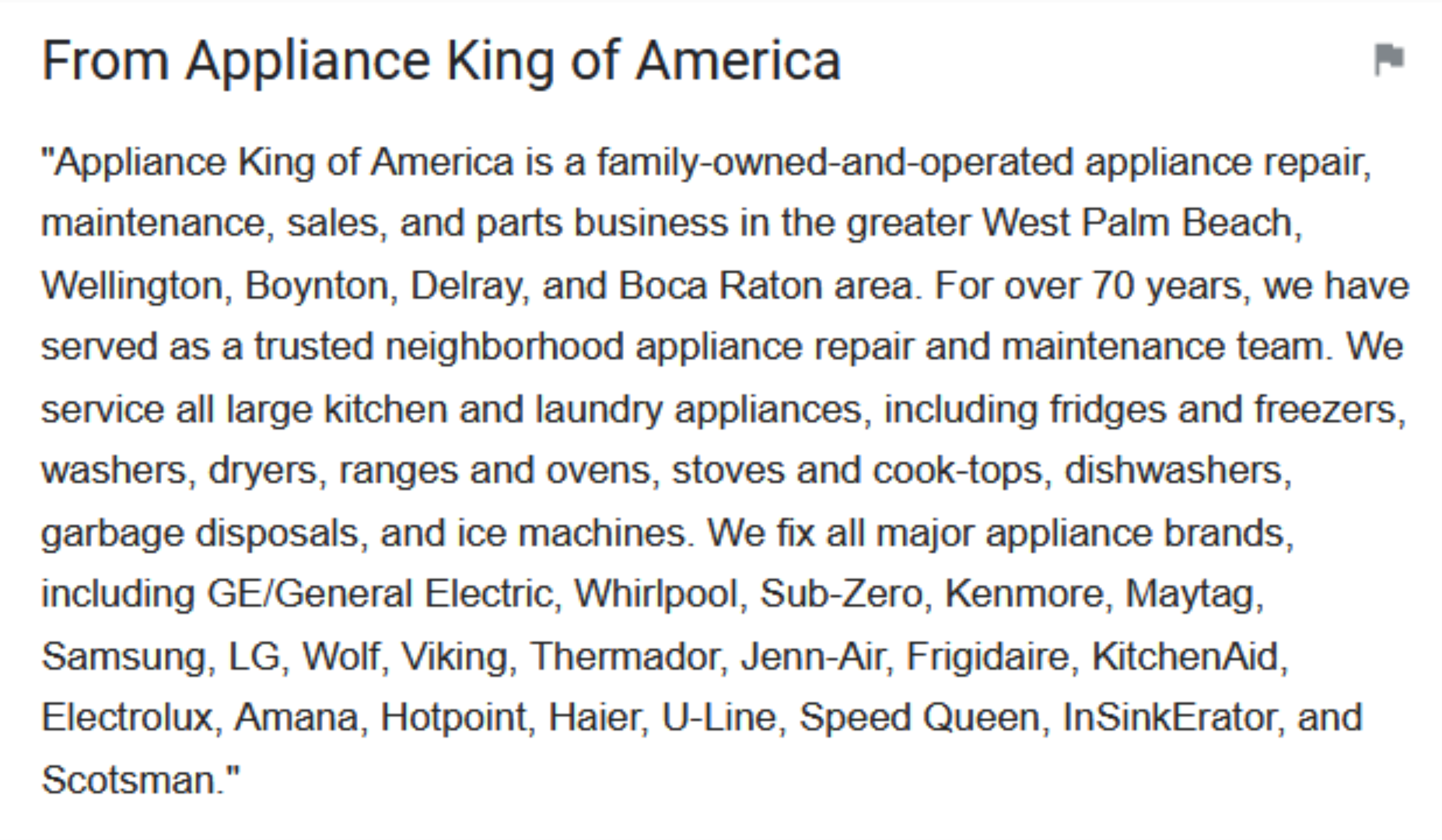 Google Business Profile Q&A Keyword Optimization
The Google Business Profile Q&A feature is a great way to boost visibility for local businesses. It features snippets with relevant keywords that appear alongside business listings in search results. The first step to optimizing keywords for this feature is to make sure your Q&As contain the relevant keywords. However, it's important to keep a close eye on whether your Q&As are being used for inappropriate purposes.
A Google Business profile Q&A allows consumers to ask questions, and businesses can answer them. This type of content supports visibility for long-tail keyword searches, and gives businesses an opportunity to engage directly with their audience. When used correctly, Q&A can help businesses create a stronger brand image by increasing their visibility and promoting their services.
One method for optimizing keywords in Google Business Profile Q&A is to include snippets of the service or product you offer. This can be done by reworking your homepage copy or adding new pages. Another method is to mention more services in your FAQ page.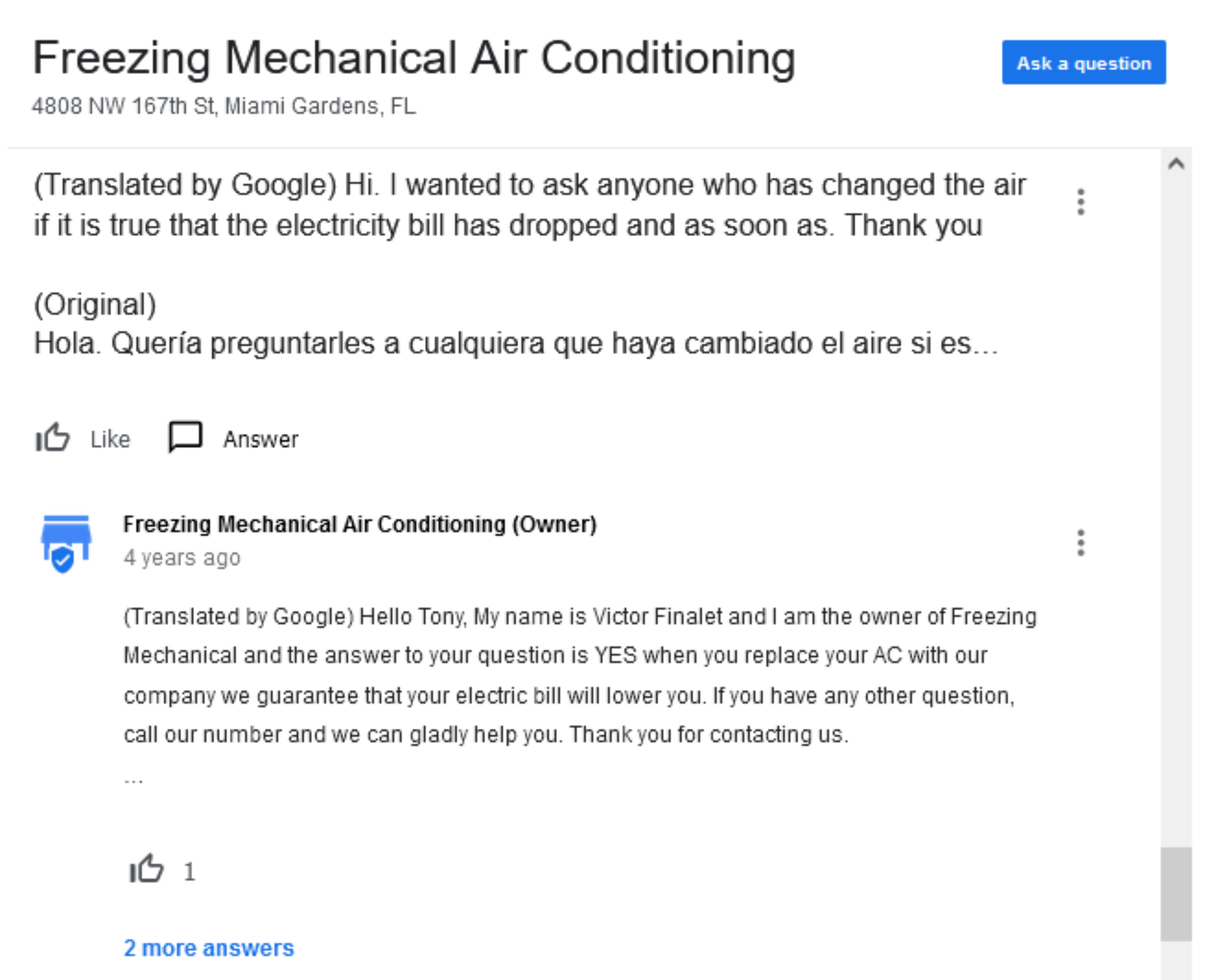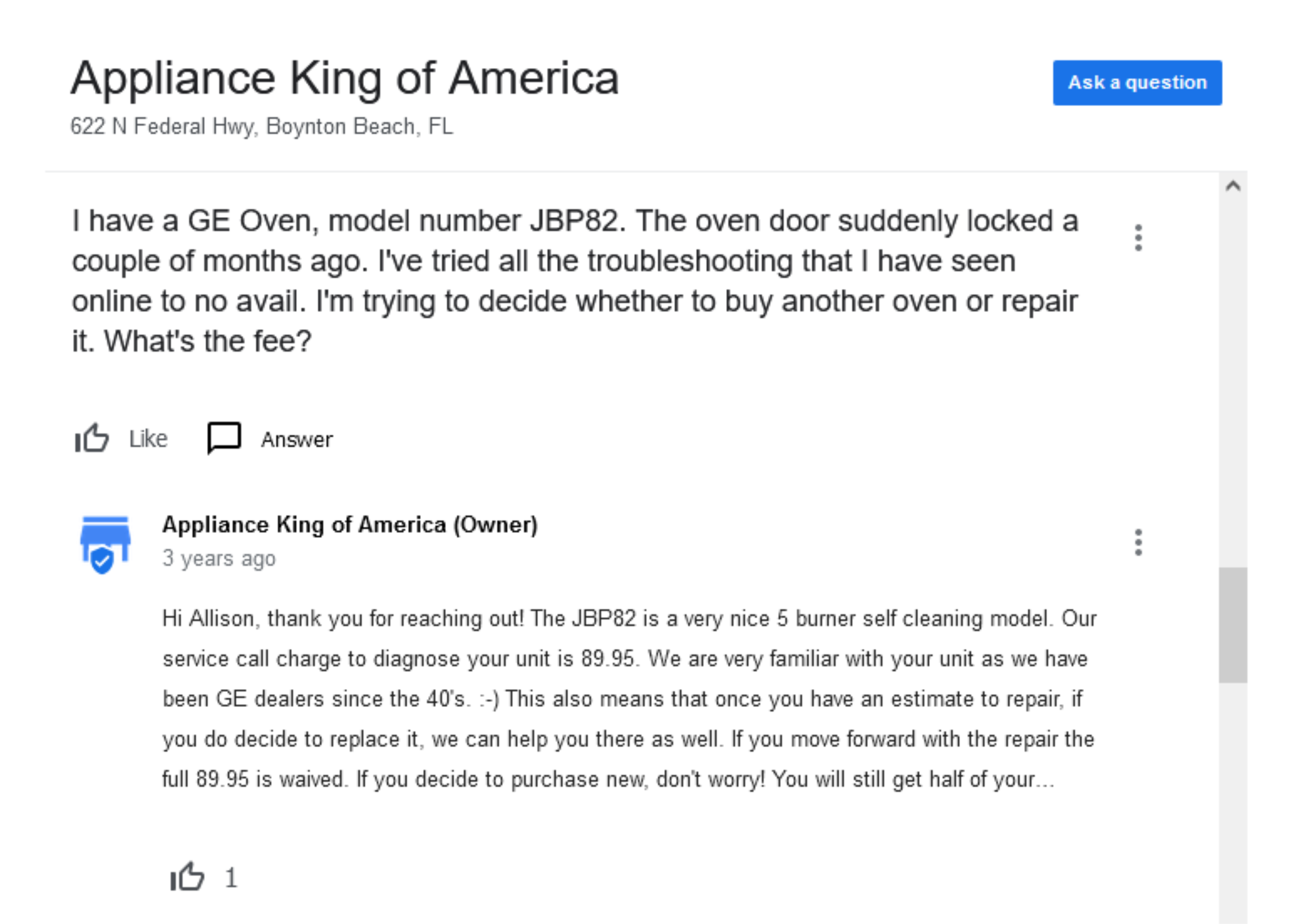 Great Google Business Profile Posts Tips to Maximize Visibility
When creating a GBP post, you should include the most important message first. This is because the first few lines of the content will be visible in search results. The first paragraph should contain a compelling CTA (Call To Action). Also, keep it short, to the point, and use unique codes for performance tracking. Google does not offer detailed analytics for GBP posts, so you can only view a handful of metrics.
You can also post event information, such as special service offers or updates.
You can also post about your HVAC or appliance repair business's charitable work or celebrate an award. The GBP posts are an excellent opportunity to engage with your target audience. By adding relevant CTAs, you can encourage a conversion and attract new customers. Images and videos can also help increase engagement.
Your goal for writing GBP posts is to increase your visibility. The more unique and original content you add to your profile, the higher your visibility will be. This can help boost your local SEO (Search Engine Optimization) as well as your presence in voice search. However, you must be careful not to use stock images and videos. Rather, use original and high-quality images and videos.
Examples of GBP Posts or Updates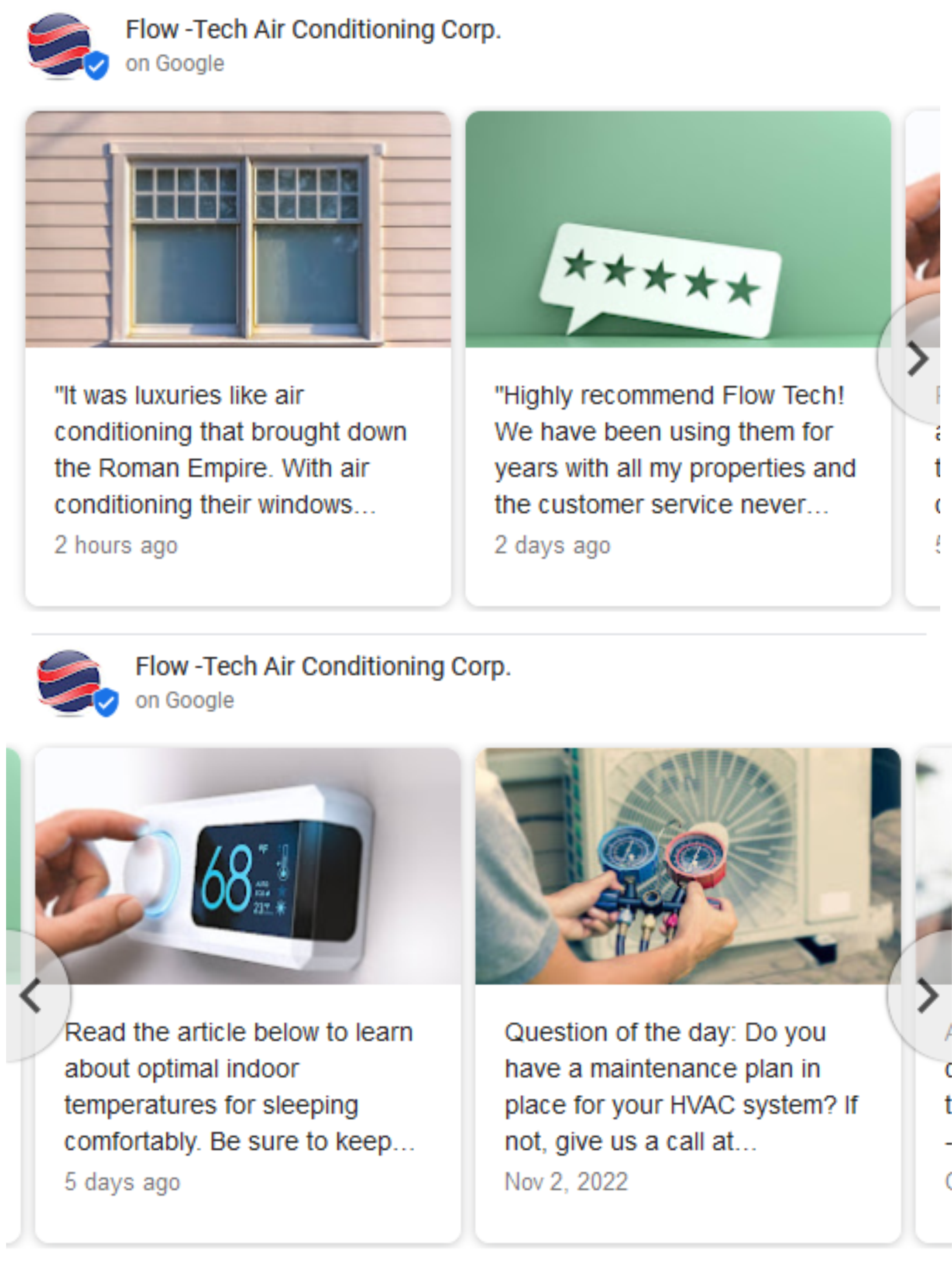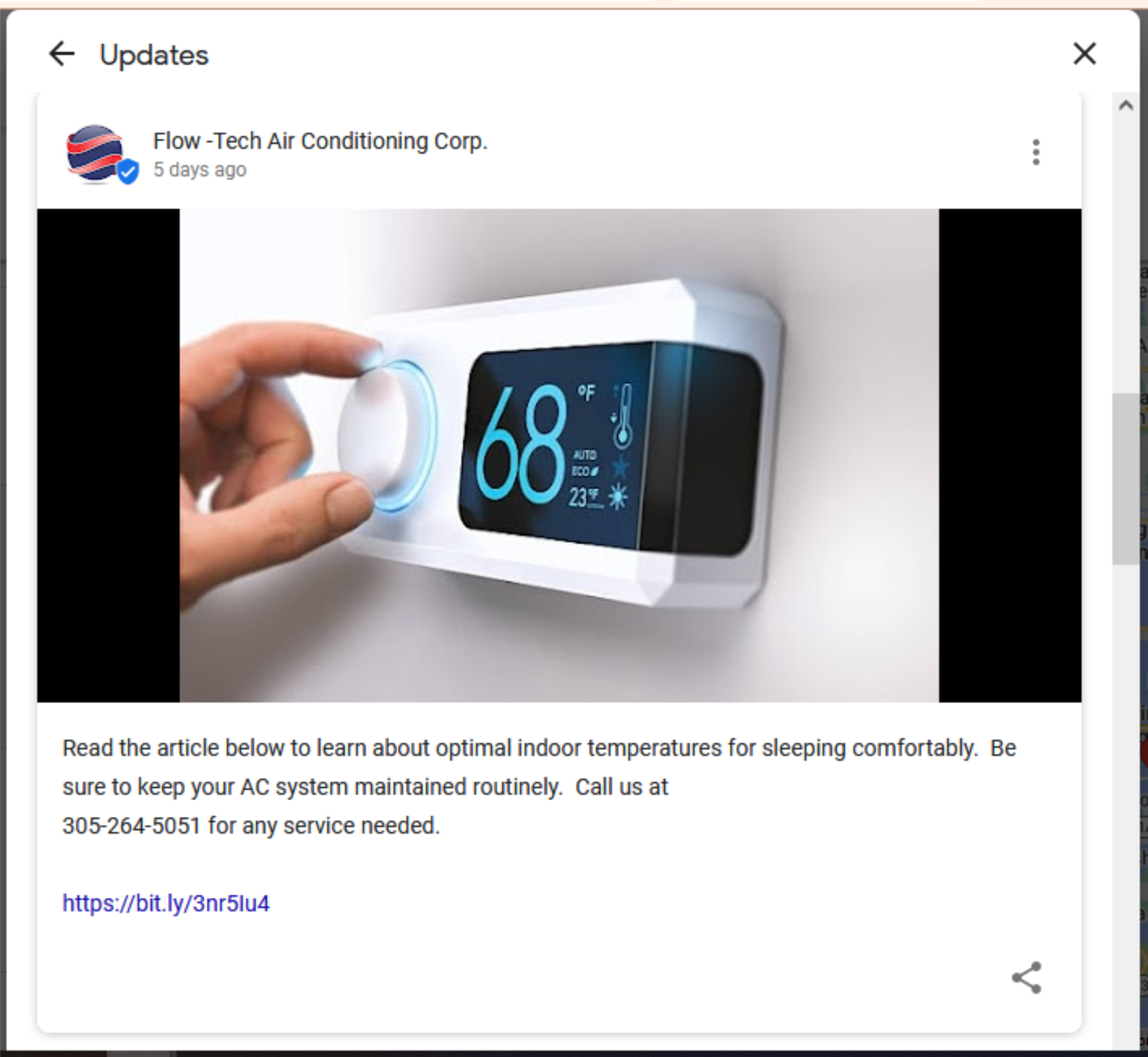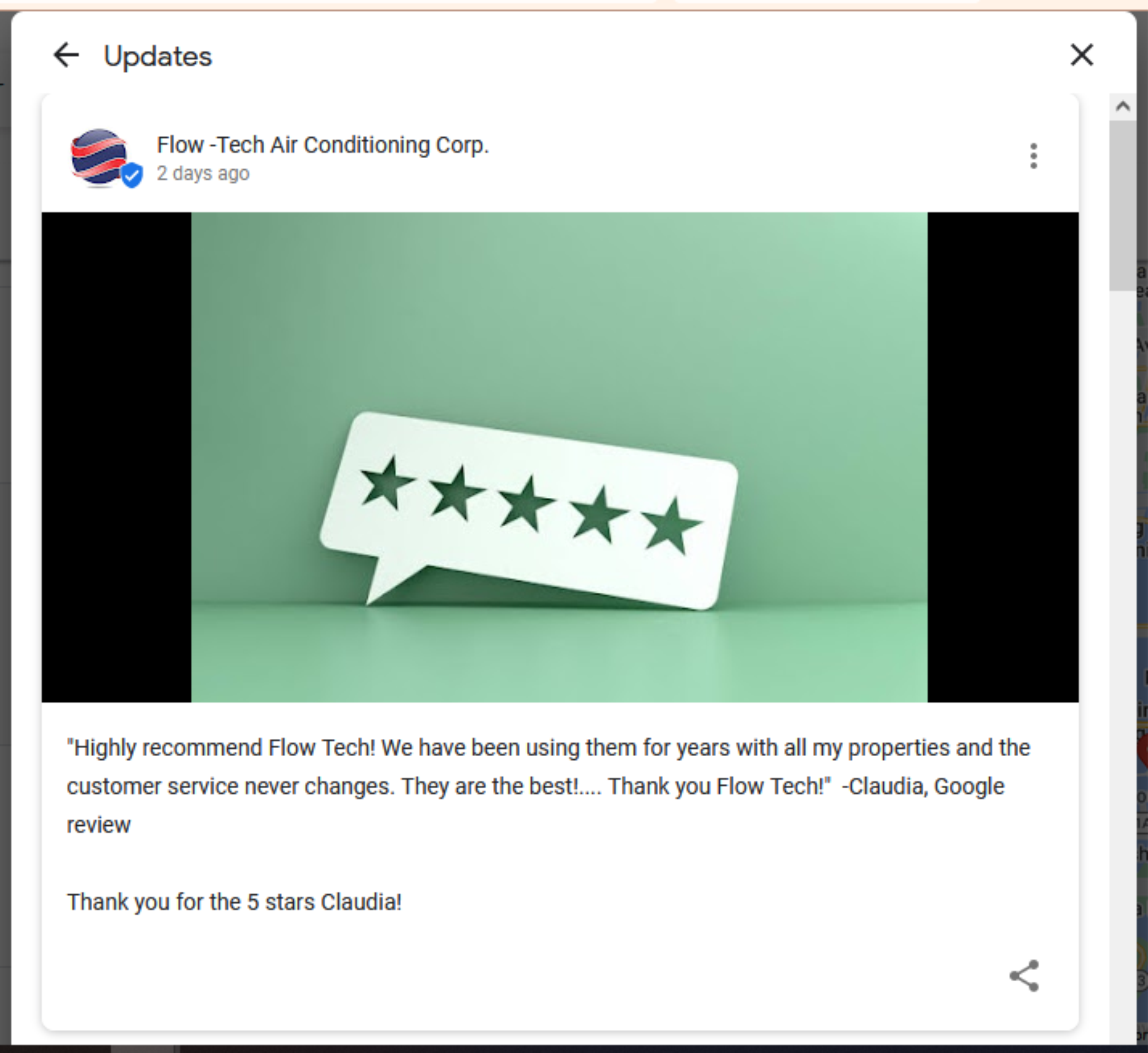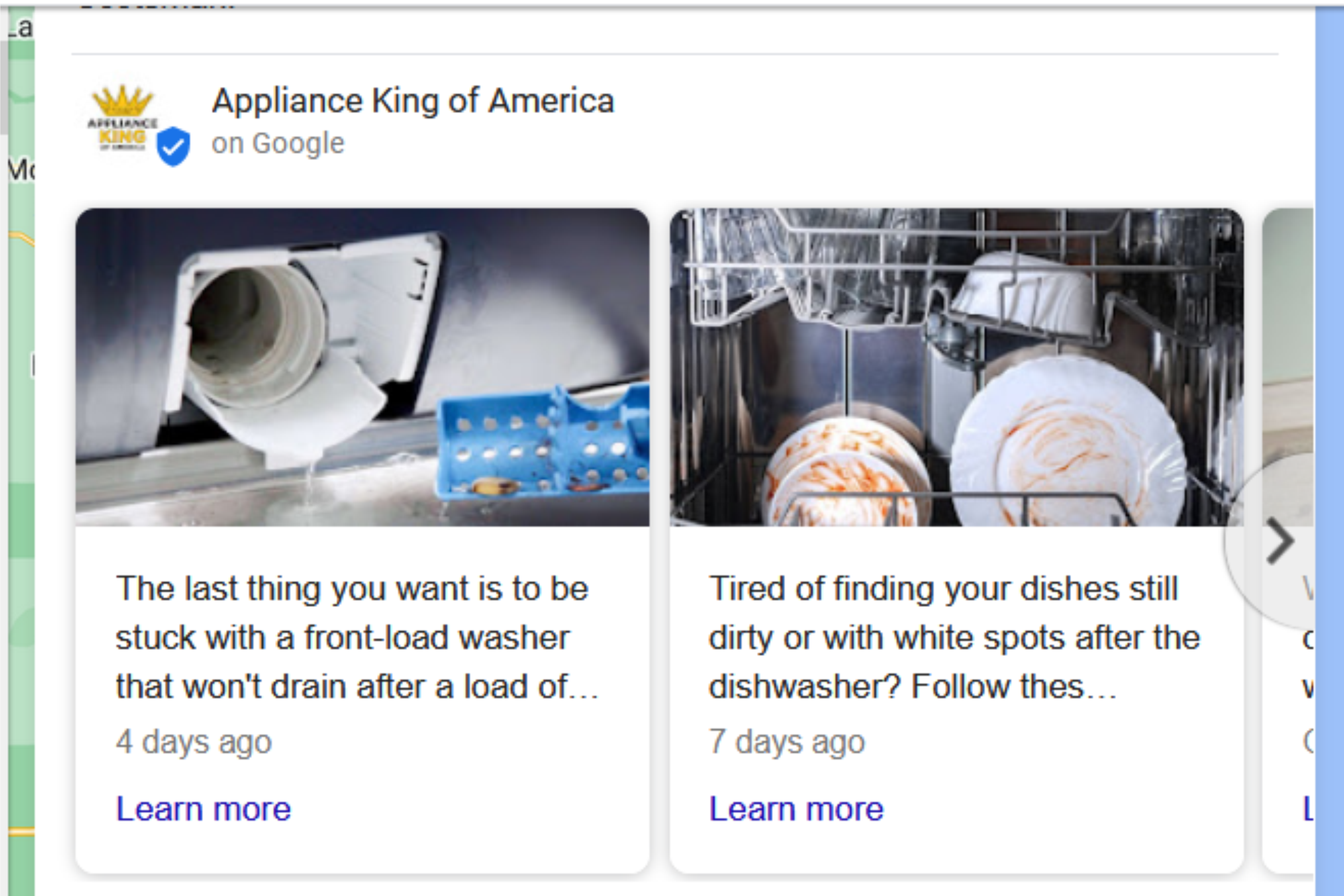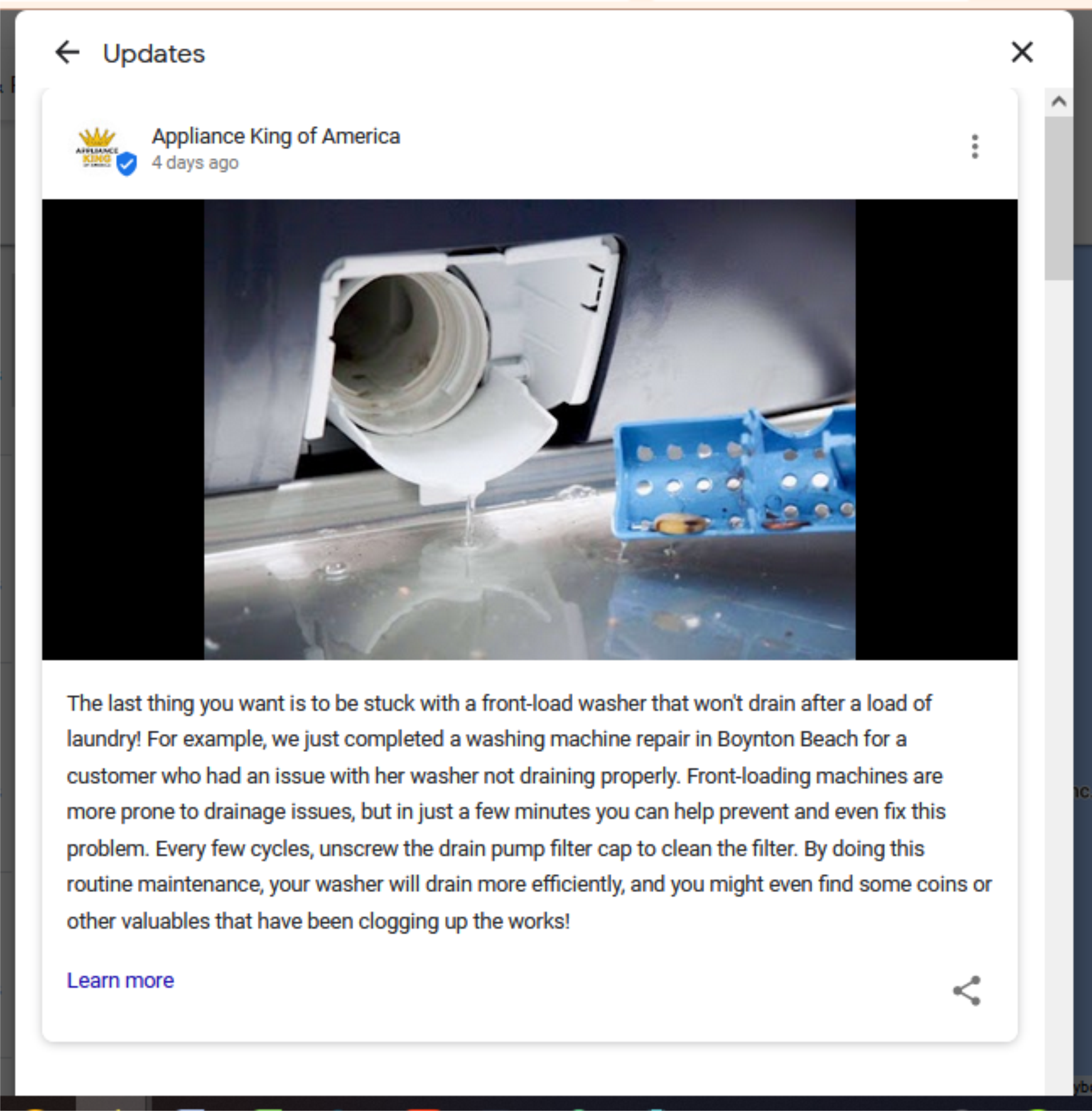 Getting Google Business profile Reviews To Boost Mentions And Trust
One of the best things a company can do is to get more reviews on their Google My Business page. Reviews help to establish your business' credibility and give potential customers a reason to choose you over your competition. Many people read reviews before making a purchase, so it's crucial for businesses to give potential customers reasons to select them instead of their competitors. A positive online reputation is a major asset for a company, so ensuring that yours is up to par can put you head and shoulders above the competition.
Google My Business, even after rebranding to Google Business Profile, is free for all businesses. Getting your ac repair or appliance repair business page up on Google Business Profile is a great way to get more positive mentions. If you have a website or social media pages, you can even include a short link to your page. When people click on the link, it will direct them to your website or social media pages, which will increase your online credibility.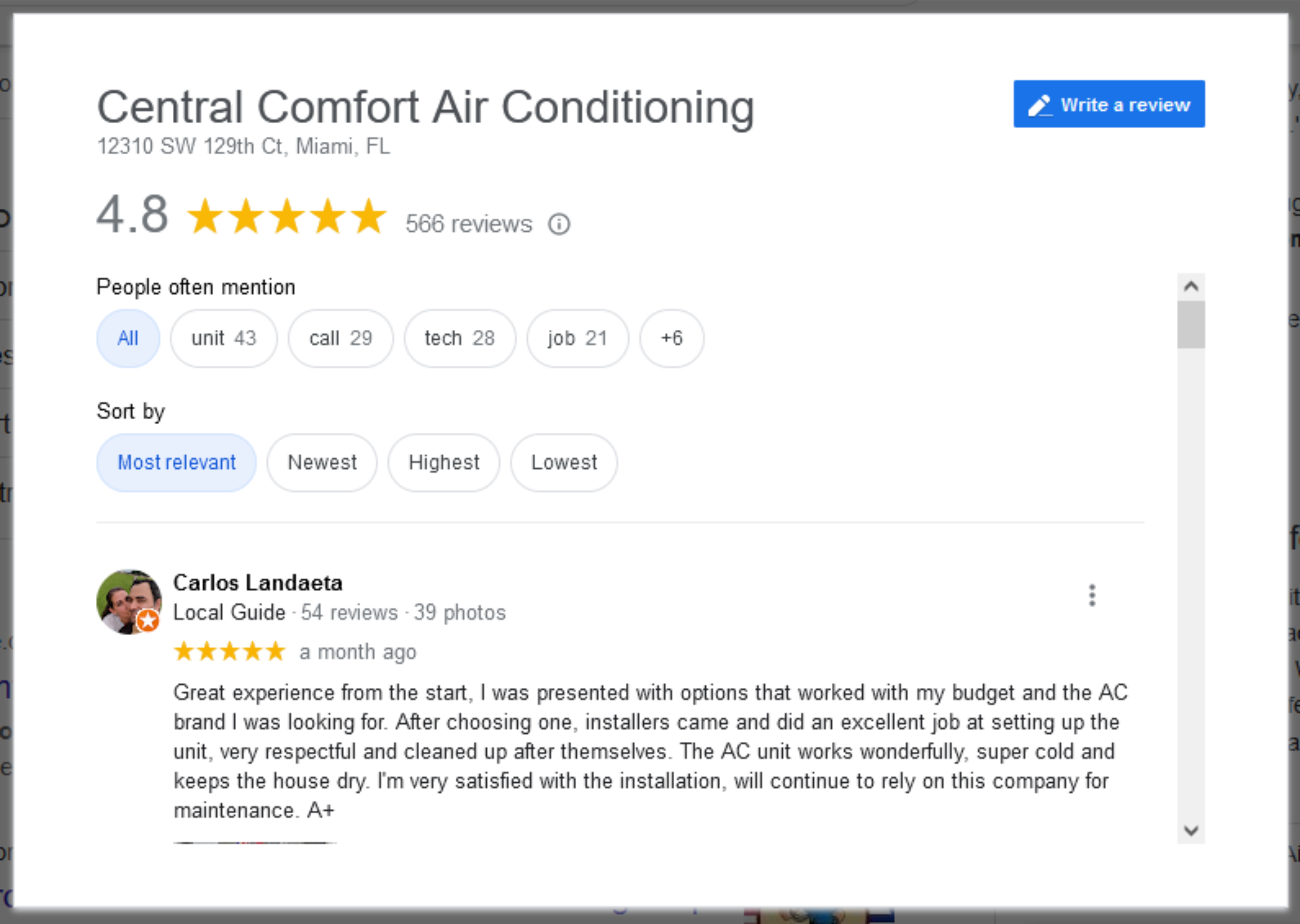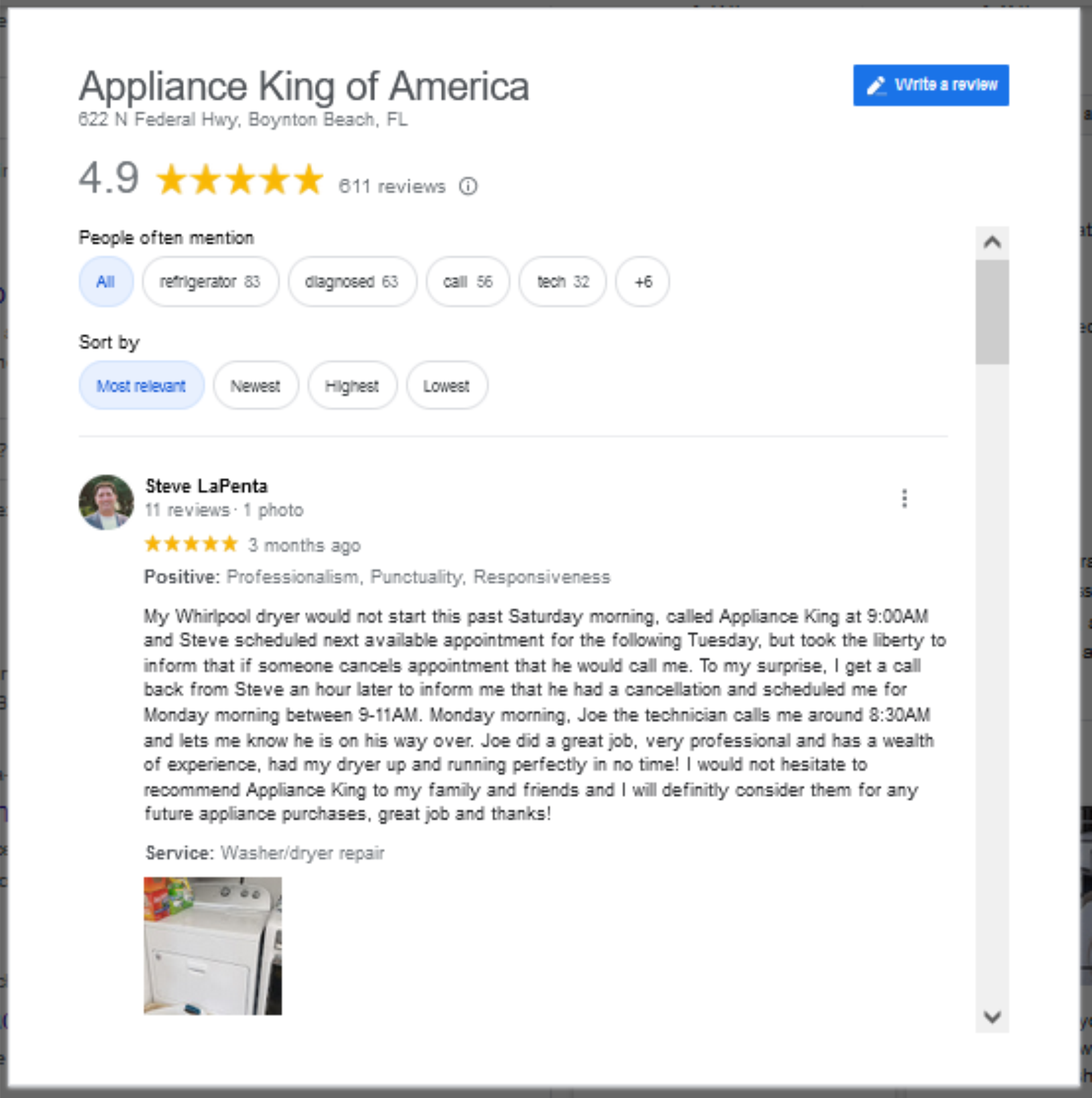 Use Google Business Profile Products And Services
Google Business Profile Services & Products For Local Businesses
If you have a local business, you should consider using the Google Business Profile (GBP) for online marketing. This service has a variety of features that will make running your business much easier. These features include a mobile app and search features. You can also use the GBP to make your business more visible in the map and search results.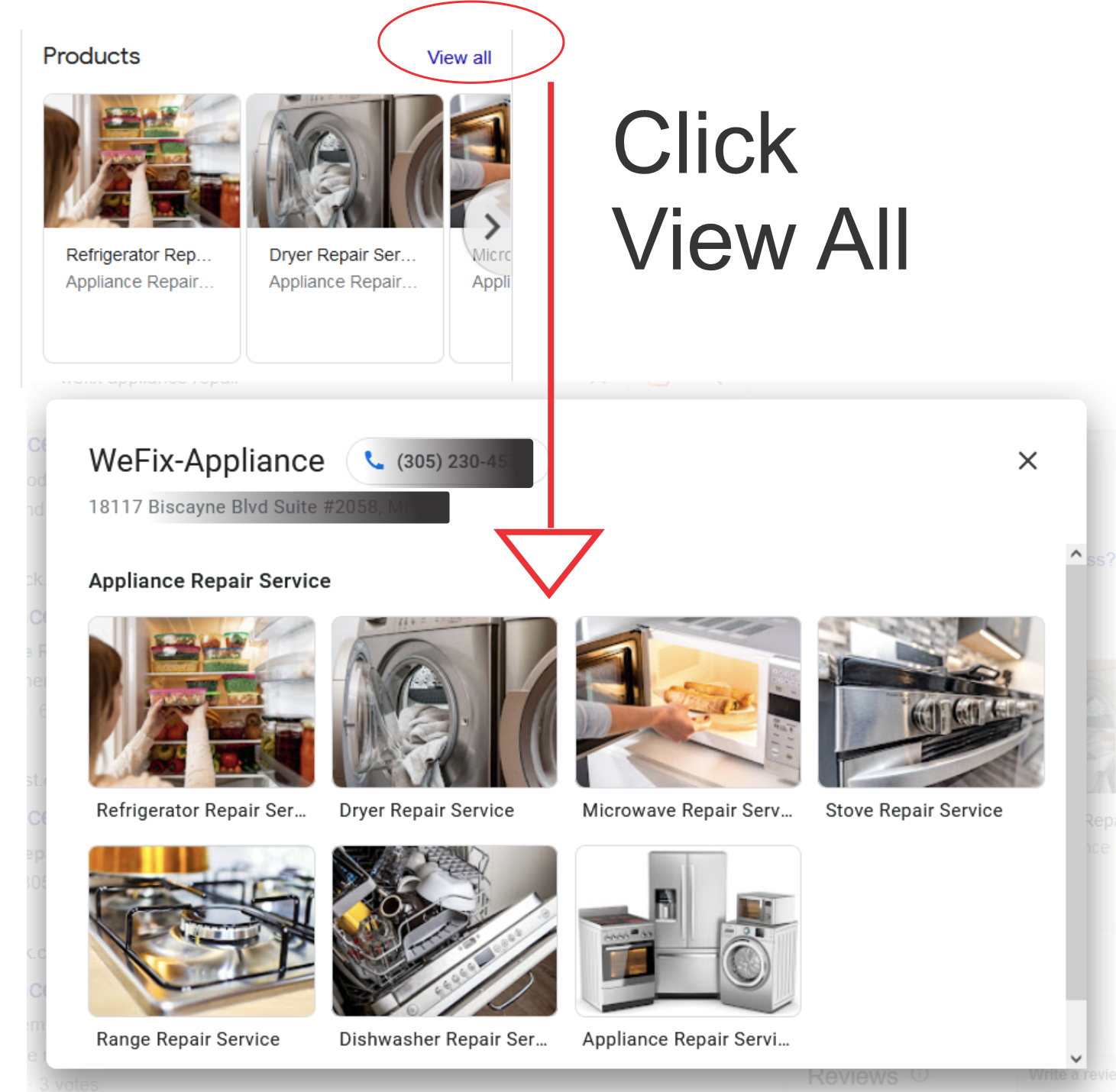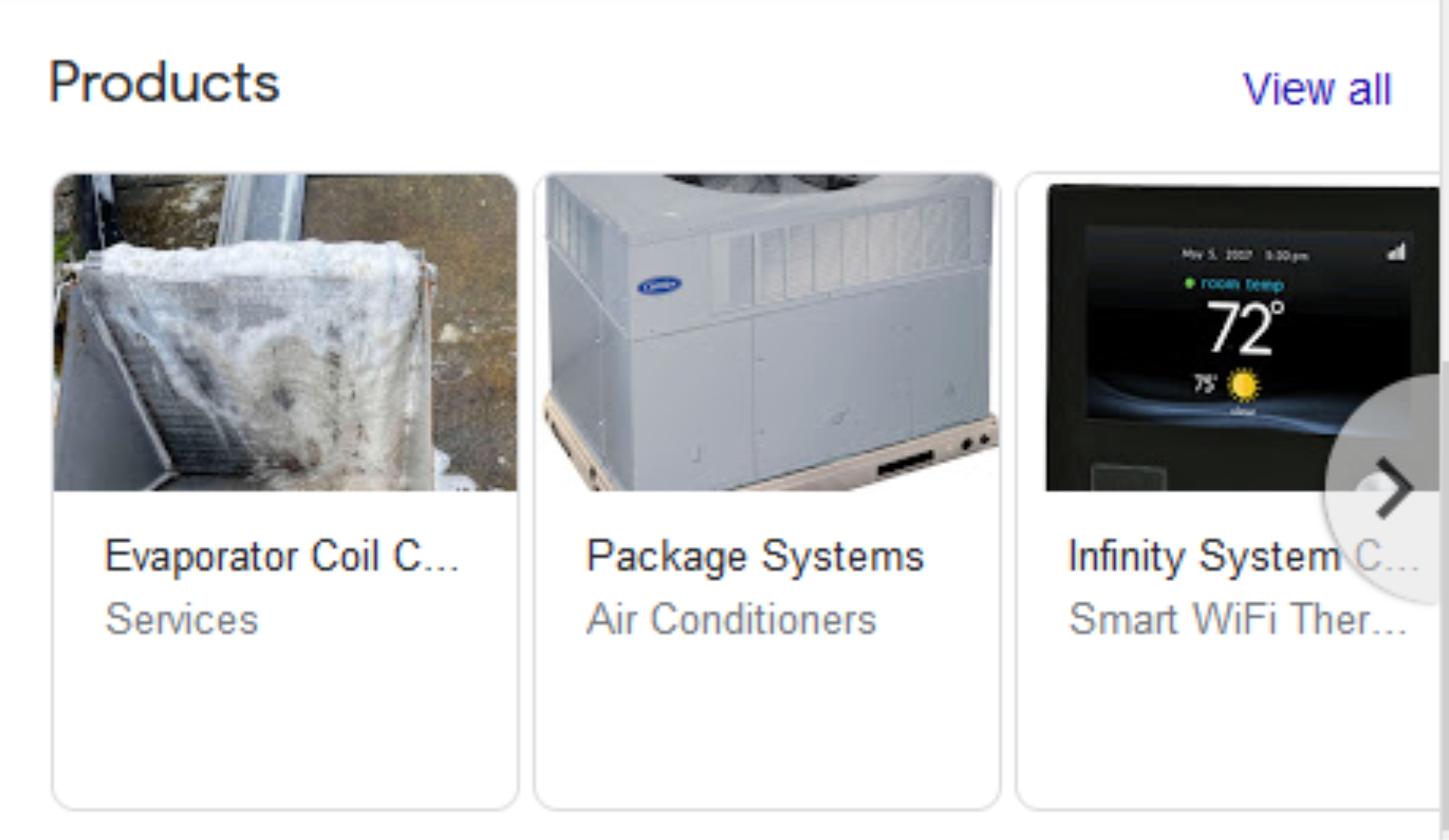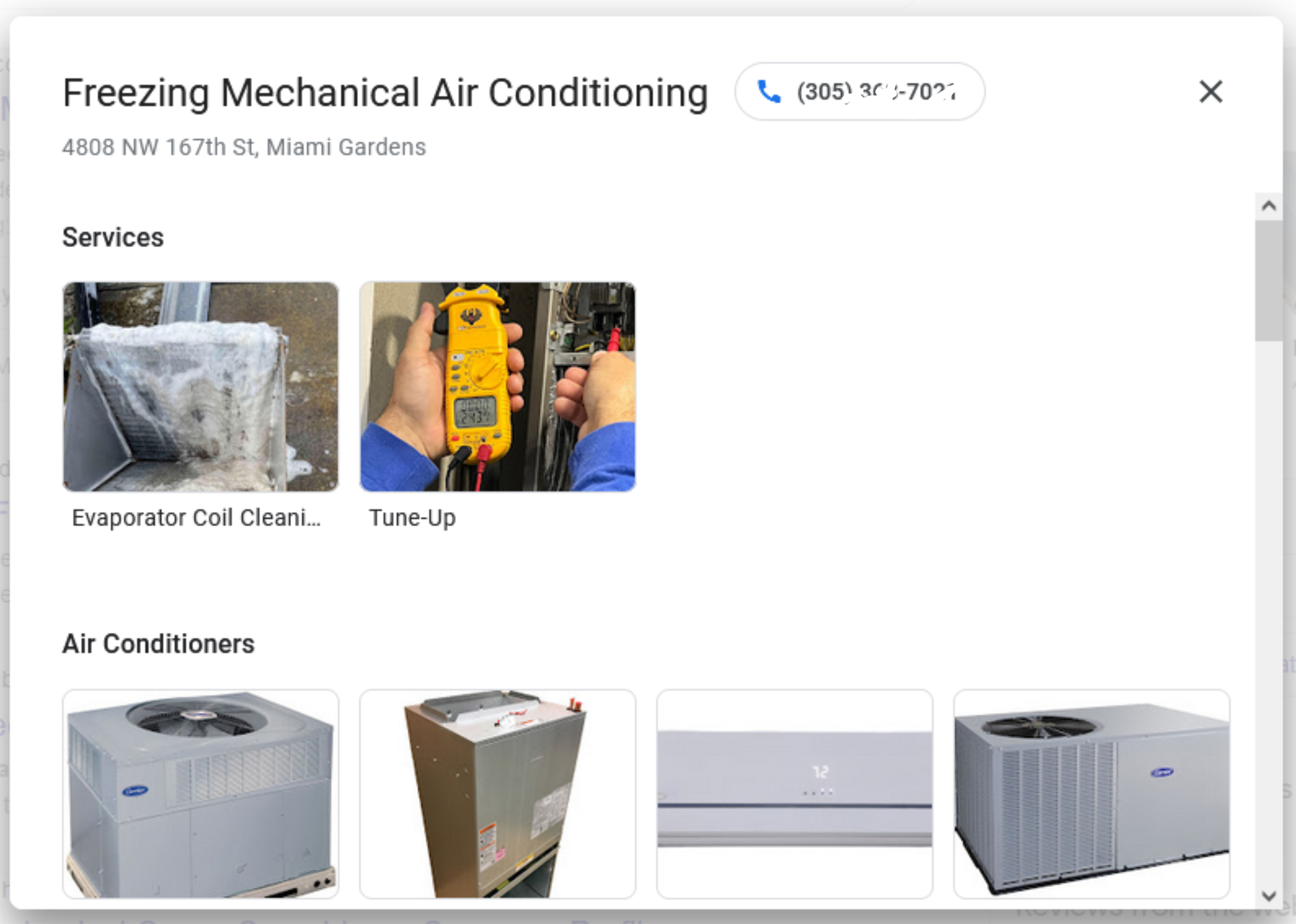 GBP Services allow businesses to showcase their products and services. Each listing features a Call To Action (CTA) button and a call button for users to contact the company. It also includes a menu of products and services. The posts are visible for seven days and can be viewed in the previous post section. There are also ways to add products or services manually. These services are available for businesses that are listed in Google's primary categories.
If you are a local HVAC company or appliance repair business or serve clients nearby, you can add your products to the Google Business Profile (GBP). Depending on your services, you can add a service area. Typically, this is displayed above the title, in the upper right corner. Clicking on the service area will take a person to a map of your service area. This option is great for businesses that service a specific area.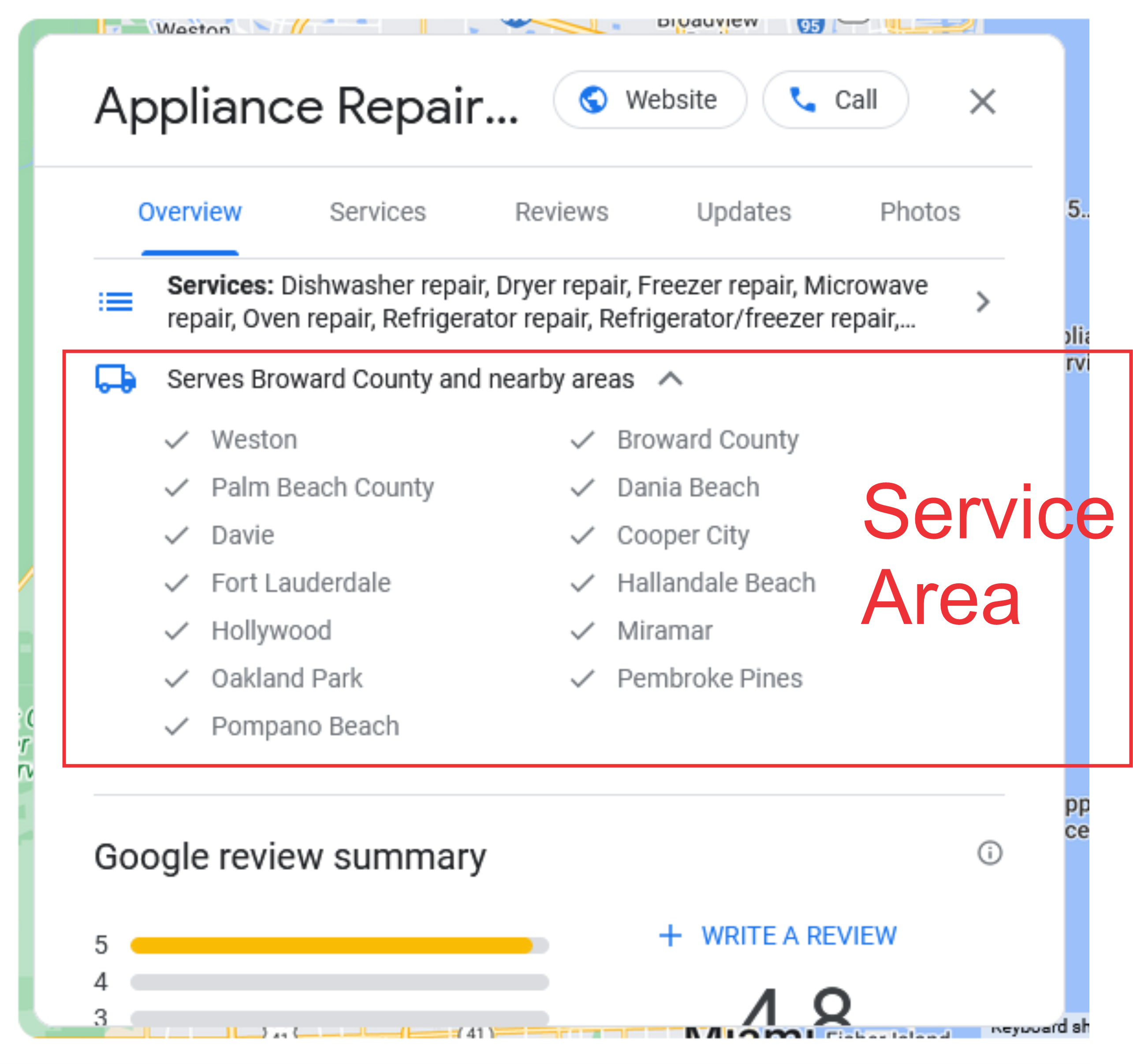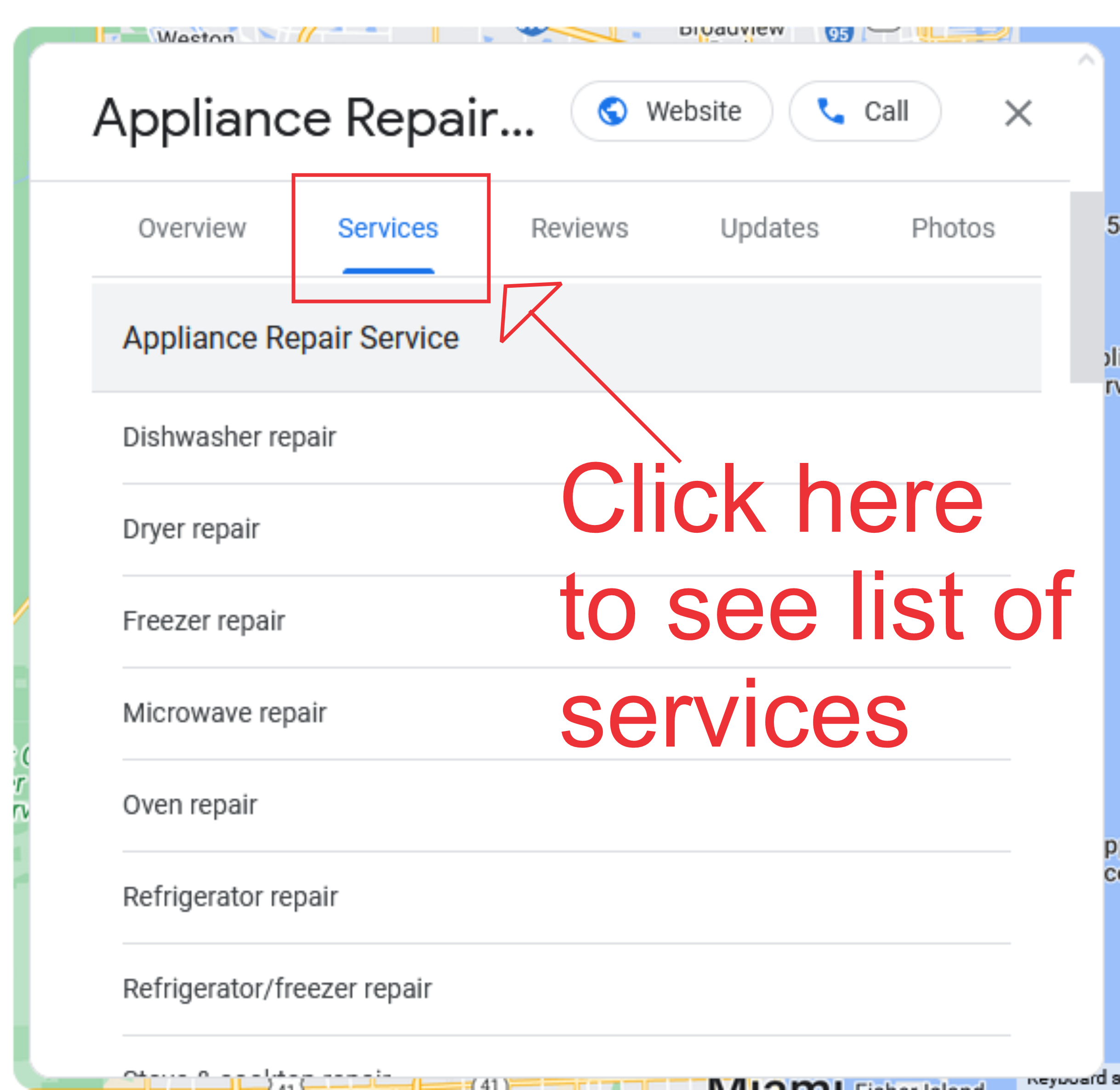 GBP Products give businesses the ability to manually add inventory to their listings. These products first appeared on dashboards of many listings in 2018 and are now out of beta. They help businesses gain more visibility across desktop and mobile platforms, as well as in Google Maps. However, there are a few issues to keep in mind.
First, it is important to create an accurate product description. The description must explain the benefits of the product or service, and link to the appropriate landing page on your website. GBP Products should also match the content on your air conditioning repair or appliance repair business landing page.
GBP is a free tool that helps businesses gain more visibility on Google. This allows prospective customers to find your business easily. You can also use this tool to showcase your products or services in Local Finder. Then, if a customer is searching for an air conditioner repair or appliance repair business in your area, they can click directly to your website.
As an HVAC company or an appliance repair business, you want to target, reach out and keep reminding your potential customers about the services you offer. Let searchers that will come across your business online to know why your services offer the best choice they can get. The various features that come with a Google Business Profile or GMB listing if used appropriately can make an incredible impact for your local business.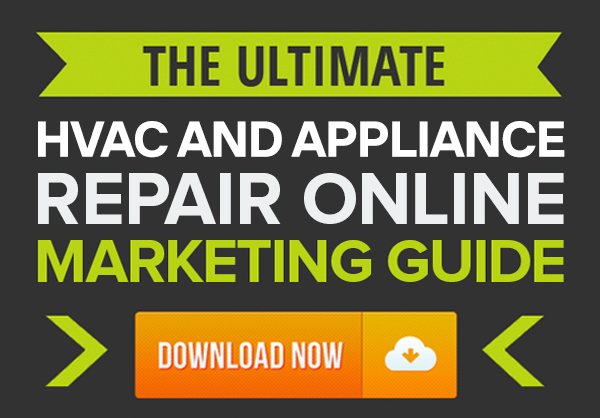 The combination of a well optimized website and these GBP features if used in the right way will easily help you dominate the local search results on Google. Our hvac digital marketing and local SEO experts in appliance repair marketing can help you to fully take advantage of all available GBP features. They will help your air conditioning or appliance repair business website to outrank competitors, even before the need to touch your website itself. The professionals will properly optimize your Google Business Profile listing while making use of your target keywords and including them in all the right places that best achieves local visibility.
Get Your Free Digital Marketing Review Session
Get one of our most popular FREE Online Marketing guides here if you want to learn more tips on how to grow your air conditioning repair company or appliance repair business.