Today I want to discuss with you the lifetime value of what a customer is actually worth to your air conditioning repair company or appliance repair business.
You already have a good idea about how much the average consumer spends for a service call fee, as well as the average repair job and I know for the repair costs that can vary depending on the type of appliance, the brand of the appliance and also the problem with the appliance, but that is why we are going to just focus on averages in today's email.
Most heating and cooling companies or appliance repair companies only focus on gaining new customers and do very little to nurture the relationships with their existing customer base, mainly because they believe if they do a good job, then the customer will just call them back, but more times than none and I'm sure you will agree, this is not always the case.
At The Appliance Experts we track everything we can, including phone calls, which comes through a call tracking number, so we see it all the time where 6 months or more will go by and the same customer is calling back as if it was the first time they found one of our ads and the only reason they called back through our advertising is because of our premium ad position across several advertising platforms.
According to HBR or the Harvard Business Review, it is 5 times more expensive to gain a new customer than it is to keep one of your existing customers. So whatever you are paying for air conditioner repair or appliance repair leads right now, just divide that by 5 to get an idea of what the cost is to retain your existing customers.
Big savings!…right??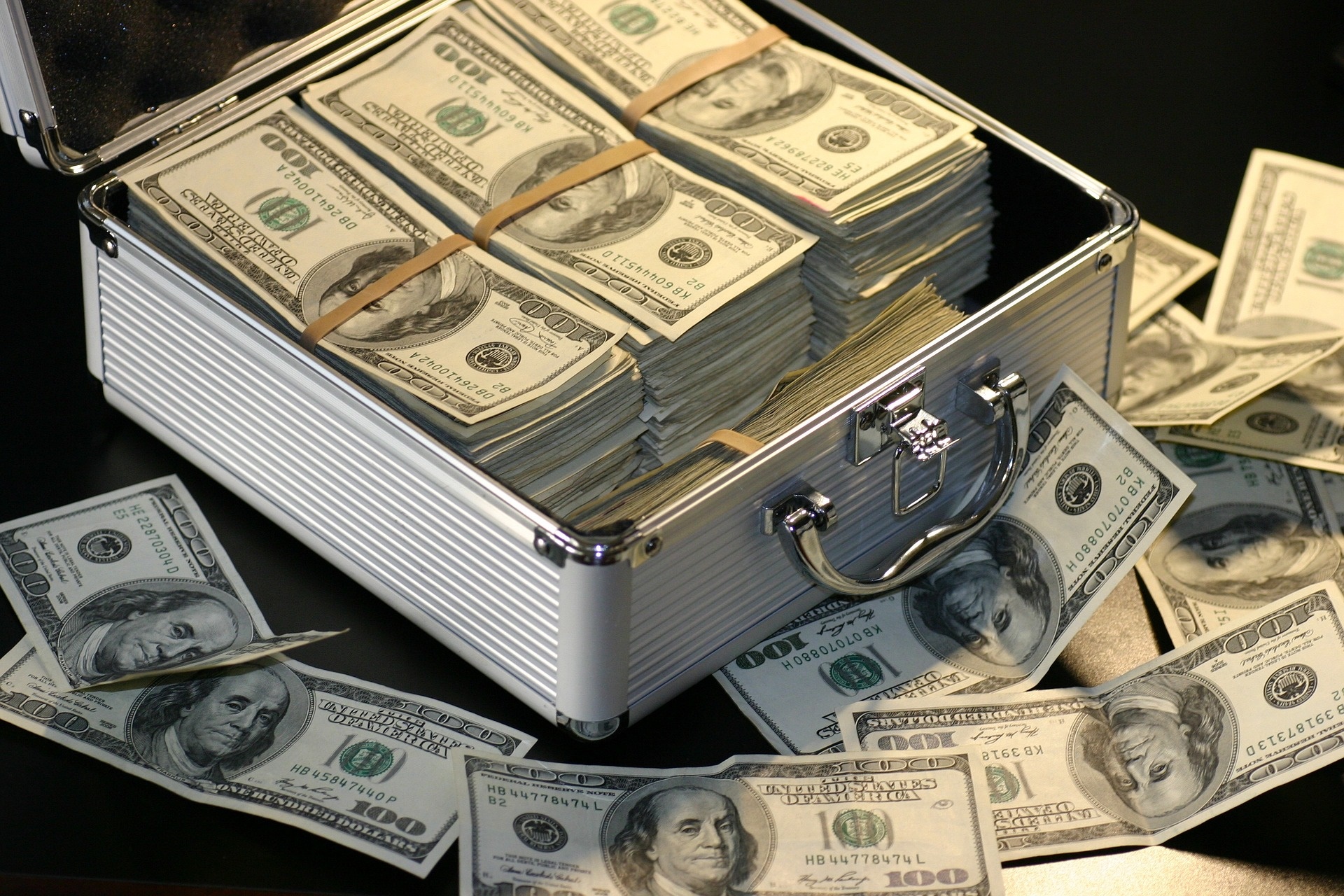 Now the cost of getting a new lead is important, but it's not the only thing you should be focused on, which is why we are discussing Lifetime Value today. You also have to factor in the customer calling in again for a repair on other appliances within the same year and getting referrals from them. With the right follow up with your new leads you can directly affect the amount of repeat and referral business your company gets, as you will be the first thing that comes to mind when your existing customer base ever needs an air conditioner or appliance repaired, as well as if any of their friends and family need to get an appliance fixed.
You are only paying for the new lead once….well you should be, if you are paying for repeat leads, it may be time to look into a new ac repair or appliance repair lead generation provider, as that will be hurting your R.O.I big time!
At The Appliance Experts we have a proprietary lead generation software that keeps track of repeat leads, so that you do not get charged for the same lead multiple times.
Ok, so you may be saying yeah, even if I only pay for the leads once, there is a cost associated with following up…. And you are absolutely right, but it's minimal when compared to the cost's of getting a new lead and I can show you ways to automate a lot of that follow up, like doing email marketing.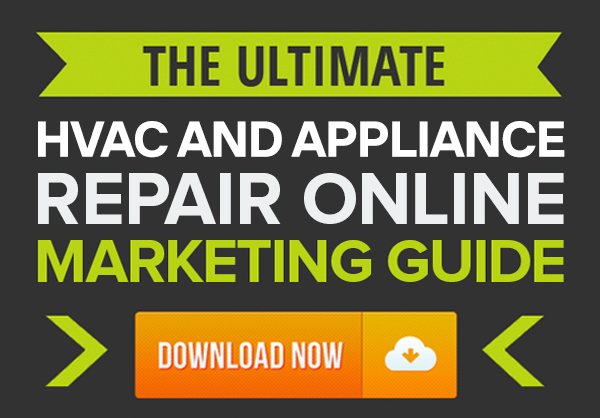 As an owner or manager of an air conditioning repair business or appliance repair company, you can't ignore the fact that a consumer can bring in additional revenue to your company long after the initial repair, such as:
Referring their friends and family – because they now trust you.

Getting another AC or appliance fixed

Buying additional services – maintenance contracts or annual inspections.
Every single lead can and should represent more than one revenue stream for your business and now let's take a look at calculating the Lifetime Value Of A Customer for your local air conditioner repair company or appliance repair company.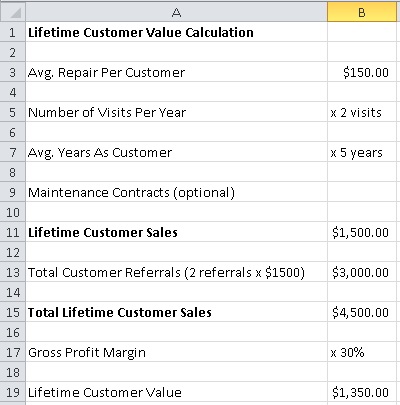 What does your Lifetime Customer Value look like?
Go ahead and swap out some of those numbers if they don't match up with the actual numbers of your particular hvac company or appliance repair company so you can figure out your LCV.
If you are aware of how much each or your hvac business or appliance repair customers are worth, you will quickly see the importance of how this can help you make critical decisions when it comes to your appliance repair lead generation, marketing and advertising, as it directly impacts the way you retain existing customers and acquire new ones.
Knowing your LCV, will give you a clear benchmark so you can do the following:
Create an incentive program to get more recommendations and referrals from your existing customers.

Offer rewards for customer loyalty

Create plans to increase repeat business

Determine which source of advertising and marketing to focus your lead generation budget on, that are the most cost effective and that drives the highest Return On Investment.

Figure out how much to actually spend to get a new air conditioning repair or appliance service customer.
So now that you know the Lifetime Value of your customers, what will you start to tweak with your marketing, advertising or lead generation? Let us know in the comments!

Know more about ac repair or appliance repair at https://appliancerepairmarketingsecrets.com/
If you would like to learn more internet marketing tips to grow your heating and cooling company or appliance repair business, check out our FREE Online Marketing guide here as well as our hvac seo marketing recommendations.