One of the ways of measuring the success of your marketing strategy is by using call tracking technology. This technology allows you to see where the call came from – whether it search advertising, website, radio, television, yellow pages or online ads and banners placed on other sites. It also allows you to record conversations that you can listen to later.
Call recordings are extremely important for companies in the ac repair and appliance repair industry, as it allows owners to analyze the response of the receptionist or sales person who is answering the queries of the customers and prospects. These calls can also be used to analyze the deal closing ability of your staff members. The recorded conversations can also help in training employees and identifying the inherent problems of your air conditioning repair company or appliance repair business.
Here are some common mistakes that your staff may be making and the steps you can take to fix them.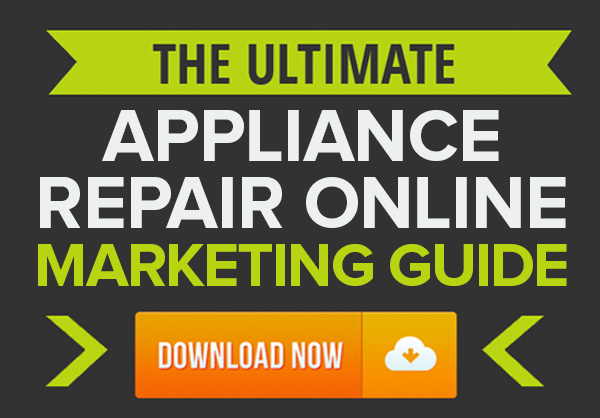 Bad Customer Experience
The first impression that a prospect has is very important. When prospects call you, it is their first real interaction they are having with your company and you must ensure that it is special. The person who answers the phone must be aware of the nitty gritties of your business and must not get distracted. Support staff that is uninformed or distracted, may try to rush of the prospect, and don't try to understand their needs. At times, they may not be able to answer the basic questions about your hvac business or appliance repair company, which creates a bad impression in the mind of the consumer.
In a study, it was found that more than 70 percent of respondents prefer using hvac companies or appliance repair companies that offered positive customer service experience. To improve the experience of the consumer, the support staff must be friendly, knowledgeable, and most provide useful information in the shortest possible time. It is your duty to ensure that your customer support staff delivers high quality customer service, every time a new appliance repair lead calls your company. If they are unable to satisfy the customer, you can explain what they should do to meet the expectation of the customer.
Some tips to help the support staff make a good impression on the phone are:
a) When an ac repair or appliance repair lead or customer calls, it must be answered in a helpful, timely, and courteous manner. It is a good idea to streamline the response of the support staff when a customer calls. For instance, when a customer calls, they can say, "Welcome to ABC appliance repair, how can our technicians help you today?" This will set the tone of the conversation and improve the customer experience in a positive way.
b) Make sure the customer support staff take down the caller's name and the problem they are facing. You must encourage them to be polite and build a rapport with the callers.
c) If the call is to be redirected, the support staff must know who to approach and ensure that customer query is answered. The support staff must ensure that the caller has received all the information they need to request a technician visit.
Not Getting Contact Information
To set the tone for good customer experience, the support staff must take down the contact details of the customer and the reason for calling. It is equally important to follow up with the prospect and ensure their needs are met. To manage the contact details of the caller, you can either use a lead management software or just a simple excel sheet.
Taking down the information of the customer may seem simple, but is can have a huge impact on the revenues of your business.
Some callers may not be ready to give personal information, especially if they have not yet decided to use the air conditioning repair or appliance repair service offered by your company. In such situations, the support staff must try to get as much information about the customer as possible. An important piece of information that support staff can get from customers is their email address. This can be used to send information about your company to the customer and convenience them to use your services.
Not Establishing A Relationship
Most prospects don't like to be disturbed by the support staff. They prefer to call back on their own when they need your help. If they don't get sufficient attention in the first call, they are likely to call the next air conditioner repair company or appliance repair company on their list. One of the worst responses your staff can give a customer, is to tell them they will have to call them back because they are busy right now. So, make sure the response of the support staff is streamlined and is aimed at solving the problem of the caller, while they are on the phone with them.
At The Appliance Experts, we provide all our ac repair and appliance repair partners with account access so that they can not only keep track of their calls, but they can also get access to the recordings of the calls for training purposes.
Listening to phone calls is very crucial, as it helps to identify problems that air conditioning repair and appliance repair company owners never knew they had. For our new partners we actually have a dedicated person listen to the first few calls so that we can give our partners feedback to help increase their conversions and grow their business. You may visit https://appliancerepairmarketingsecrets.com to learn more.

When was the last time you listened to your staff on the phone for training purposes? How often do you do it? Let us know in the comments below.
If you would like to learn more internet marketing tips to grow your hvac business or appliance service company, check out our FREE Online Marketing guide here and the guide on seo for hvac.