How To Go About Choosing the Right Keywords
Making sure that your air conditioning repair or appliance repair website content is optimized for the right keywords remains critically important if you want to be successful in your efforts towards SEO (Search Engine Optimization) and content marketing. This article provides some useful tips that you can make use of to choose the right combination of keywords for driving high quality leads and more customers for your hvac business or appliance repair company.
Keywords are basically the search terms, phrases, search queries or search words that people use when doing their search on Google, Bing or other search engines when they need to find information on the internet. The online success for your air conditioner repair or appliance repair business heavily depends on selecting and targeting the right keywords as part of your SEO efforts. In this article we will discuss the different things you must consider as you narrow down to your list of target keywords you want for each page on your hvac business website or appliance repair service website.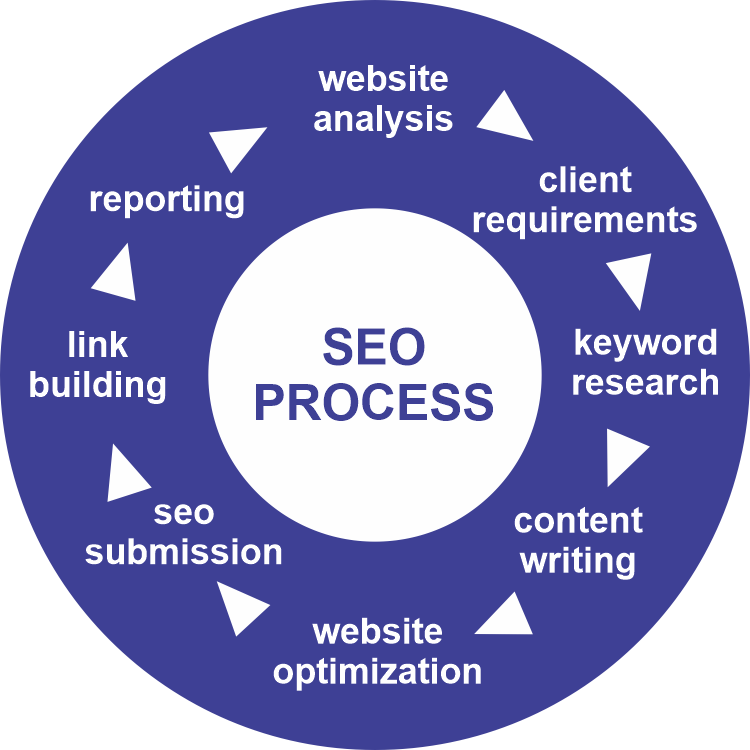 Keep your target audience in mind
Target audience is one of the points that often gets overlooked during the process of selecting keywords. Any keywords that you are trying to rank for should actually be the kind of keywords that your ac repair or appliance repair customers actually search for. Since you will be targeting homeowners and these are essentially older people at 56 years on average, you want to make sure that you include keywords in your content that best speaks to them. The idea is to consider everything important for your ideal air conditioning repair or appliance repair customer when selecting keywords. 
In your content, you should make sure to avoid using jargon terms that your potential AC repair or appliance repair customers are not familiar with. For example you wouldn't want to talk about "replacing electronic control boards" when your customers are actually searching for simple keywords like "refrigerator repair near me". The search volume for a simple keyword like "refrigerator repair near me" is definitely greater    compared to keywords that include technical names of appliance parts like in the case of "replacing electronic control boards".  Homeowners only understand that their refrigerator is not working but they wouldn't tell the specific part that has a problem and would need to be replaced. 
That is a better approach towards selecting your keywords, while also making sure that the entire piece of content  on your website is properly optimized so that it may speak to your ideal air conditioning or appliance repair customer that you are looking for.
It works even better if you can create buyer personas that help to make it clear who your customers are for purposes of tailoring your messages, including  chosen keywords, to your target audience.
Focus On Long Tail Keywords, AKA The "Low-Hanging Fruits"
It is always a great idea to aim for long tail keywords because these are highly searched for and still less competitive, unless your website is already winning the war on keywords and ranking against other AC repair or appliance repair business websites. Keyword phrases including three or more words can be considered to be long tail keywords, but ideally you want to find those that will include five or more words. For better results you should get even more targeted long-tails. For instance, consider the  "buying terms". These are the kind of keyword phrases that people intending to pay for air conditioning or appliance repair services or at least are ready to ask for service would use when doing their search online on Google and similar places.
When optimizing for long tail keywords, you don't just go for more generic keywords like "how to choose an appliance repair company". Instead you should be more specific and use keywords like  "same day appliance service technician to fix my refrigerator that is not cooling".  Keywords like that are likely to be used by customers when they actually have a problem and are ready to spend money for service almost immediately.
Your website should be optimized for the different types of air conditioners and appliances or specific brands and models that you normally service. Do some blog posts on the website describing the different types of air conditioners and appliances, including their common problems that your technicians specialize in fixing. Optimize all these content-rich pages for AC repair or appliance repair with long tail keywords. Try to think about the specific words people would use when searching online for air conditioning or appliance repair when  actually in the process of requesting for service and booking an appointment.
You can find great ideas for long-tail keywords from websites like answerthepublic.com and Storybase.com.
While your website content should be written with long tail keywords in mind, you should avoid repeatedly using the same keyword phrases over and over as that gets monotonous for readers and looks spammy in the eyes of search engines like Google. Replace some words with synonyms to mix things up while still being able to get the point across. Google semantically understands correlations as well as the relationships of the different words on a page, so there's no point in using the same exact keyword phrases in different places on a page. Doing that can actually Attract penalties from Google and other search engines. Using your target long tail keywords a maximum of three times on a page is enough.
Remember these SEO Basics
When targeting keywords, it's important to keep in mind these SEO basics:
Title Tag: Google will consider it a ranking factor to include keywords in the title tag of your website page. Try to include these important keywords you want to rank for closer to the beginning of the page title tags.
Meta Descriptions: These are descriptions of your pages and should also include the target keywords closer to the beginning as much as possible while also reinforcing with synonyms.
Headings: Represented as H1s, H2s, H3s, etc, these are important triggers for the search engines like Google, so every page on your air conditioning repair or appliance repair website should include such headings.
Alt Tags: Alt tags are used with images to include the keywords you would like to rank for. Before uploading the images to your website, the best practice is to name the image files with target keywords as well.
Schema Markup: Important pages on your websites may also need to use schema markups. More detailed information about this can be found at schema.org.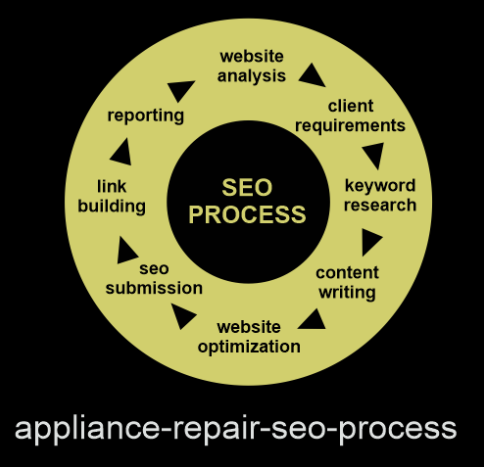 Writing about trending topics in your industry
Whether in the HVAC or Appliance repair industry, From time to time there Will be something that is going on. It is a great idea to jump on these by writing blog posts that include the keywords related to the trending topics. You can easily find trending topics in your industry if you make use of tools like Google Trends, BuzzSumo, Feedly and and Scoop.it. As soon as you find a hot topic, it's a great idea to immediately. Check for sites that are already ranking for the same topics so that you can use some of their target keywords.
Check Your HVAC Or Appliance Repair Competition
You have to know the keywords that your competitors are using (especially in the page title tags), so that you can find out ways to outrank their websites on Google.
Once you have a better understanding of the keywords that your competitors are already ranking for, it helps to decide whether you want to directly compete with them or instead try other popular keywords they have not yet ranked for.
Your air conditioning repair or appliance repair keyword analysis at this level will be more detailed and probably require better SEO tools than Google AdWords Keyword Planner. 
See the list below for other popular SEO keyword tools you can use.
Your SEO And Ranking Efforts Heavily Depend On Selecting The Right Keywords
The point of having your hvac company website or appliance repair business website is to make it possible for your potential customers to find it online. For that to happen, your website must rank high on search engines like Google and Bing, which is only possible after selecting and properly targeting the right keywords to begin with.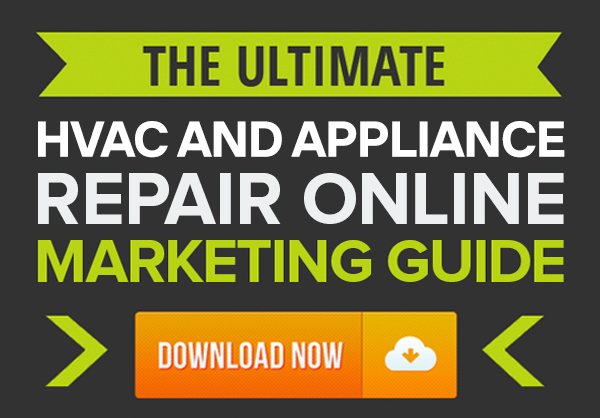 Choosing the right keywords is one of the many pieces needed to make your SEO (Search Engine Optimization) efforts bear fruits in terms of ranking your business website higher on the SERPs (Google Search Results Pages) and consequently increasing conversions. Considering the numerous ranking factors that Google takes into account when ranking websites, you have to get a lot of things right as far as your entire SEO process is concerned. That is what it takes to achieve the goals of your ac repair or appliance repair business website, getting more leads that convert to paying customers. That's obviously not an easy challenge for most business owners.
Whichever way you look at it, your best option would be to work with our team of ac repair or appliance repair seo marketing experts to fully take advantage of their experience and knowledge gained over time. They have time and again successfully applied proven SEO strategies and tactics that consistently deliver tons of leads for HVAC and appliance service businesses.
Get Your Free Digital Marketing Review Session
You don't have to reinvent the wheel trying to figure out the best way to advertise hvac business or your appliance repair company because that can be done for you. Schedule for your free evaluation with us and get the process started right away.